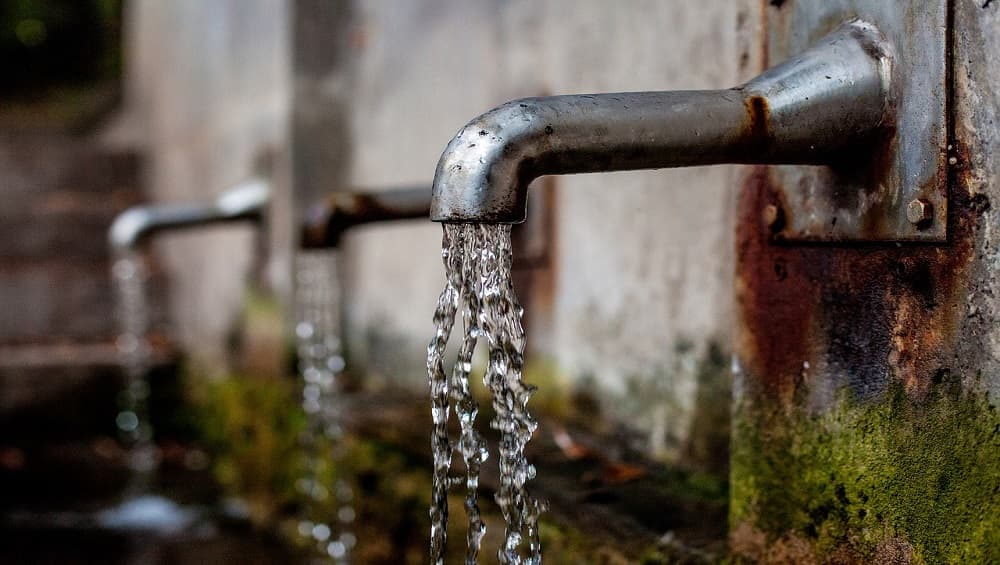 Mumbai, November 14: The Brihanmumbai Municipal Corporation (BMC) has announced a 10 per cent water cut with low-pressure supply for today in all wards of Mumbai, as the hydraulic department will be replacing the water pipeline's valves.
The department will carry out the replacement of 1,200 mm diameter butterfly valve and 700 mm diameter butterfly valve at the Bhandup complex pumping station on November 14 from 10.00 am to 06.00 pm for eight hours.  Water supply will, therefore, be curtailed. Mumbai Water Cut Alert: 30-Hour Water Supply Cut in Bandra, Matunga and Dharavi From Friday.
BMC has appealed the citizens to store a sufficient amount of water and cooperate with the administration of the Municipal Corporation of Greater Mumbai.
Check the BMC Notice here: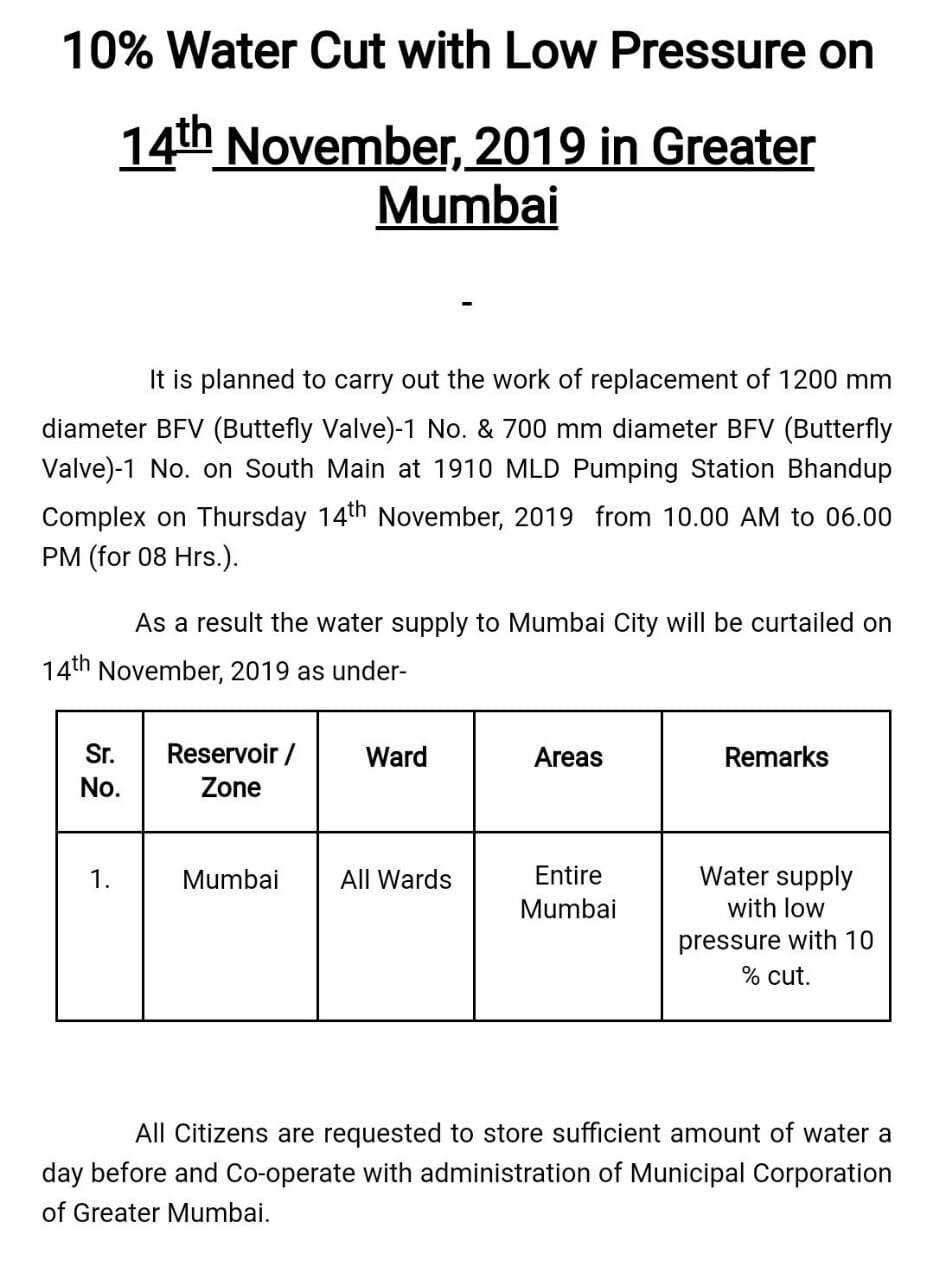 Earlier this month, BMC announced 16-hour long water cut in Dharavi and Bandra area. There was a 100 percent water cut in the area as BMC carried out work. BMC had appealed the citizen to store an ample supply of water so that they are not inconvenienced. In September, there was a 30-hour-long water supply cut as BMC carried out maintenance work to stop leakage on one of its main water lines.