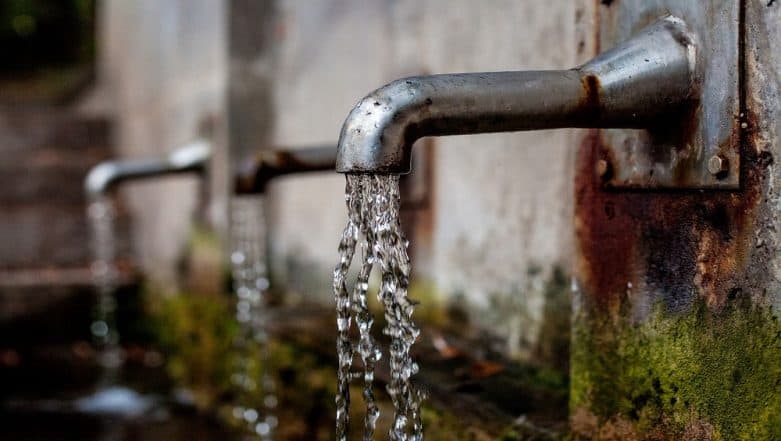 Mumbai, September 12: The maximum city will be hit by 30-hour water cut from Friday morning till Saturday as the Brihanmumbai Municipal Corporation (BMC) plans to carry out maintenance work to stop leakage on one of its main water lines. The disruption in water supply will affect Bandra, Matunga and Dharavi areas of Mumbai city, Times of India reported. Mumbai Rains: Water Level From 7 Lakes Reaches 97.77% After City Receives Downpour.
The complete water cut will be effective from 10 am on Friday, September 12, till Saturday at 4 pm. The water cut will hit the Bandra railway terminus supply zone and Matunga Labour Camp area and also Dharavi. The civic body has proposed to stop leakage on 2400mm Upper Vaitarna water main in Santacruz (east). 2 BMC Officials Dead While Trying to Drain Out Water in Goregaon.
According to reports, it took BMC almost three days to locate the leaking pipeline as it was around 30-feet below the ground surface. The leakage was detected on August 30. The work was delayed as it required arresting water supply to Dharavi, Matunga and Bandra terminus area, which was not possible due to Ganesh Chaturthi 2019 and Muharram.