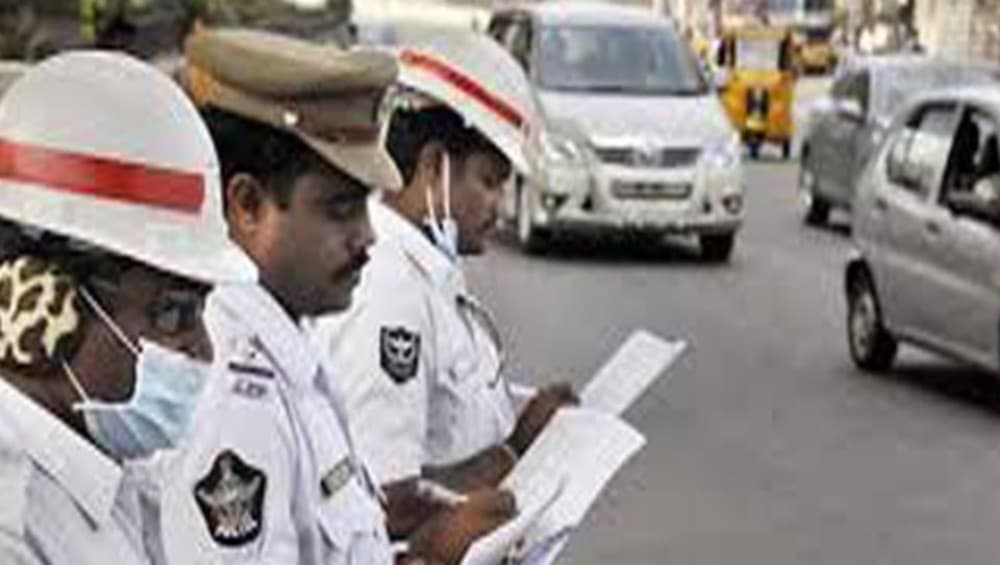 Odisha, September 14: A Nagaland truck driver was fined Rs 6,53,100 for violating traffic norms in Odisha, making him the highest fine payer since the new Motor Vehicle Act (2019) came into effect on September 1, 2019. The truck driver had to pay for a total of seven traffic violations that he committed on August 10, said reports. However, the news of fine paid by the driver became public knowledge only on Friday. Haryana, Odisha Police Collects Whopping Rs 1.41 Crore Through Challans Within 4 Days of New Motor Vehicles Bill.
The driver, identified as Dilip Karta, was stopped by the traffic police and told to show documents of his vehicle. Kanta's vehicle was stopped in Odisha's Sambalpur. Amid Challans Under Motor Vehicles (Amendment) Act 2019, Nitin Gadkari Reveals That Even He Was Fined For Speeding At Mumbai's Bandra-Worli Sea Link.
News Agency ANI Shared Picture of the Challan
Odisha: A truck owner from Nagaland was fined and issued challan of Rs 6,53,100 in Sambalpur, on August 10 for not paying taxes from July 2014 to September 2019, for not having permit, and for other offences. pic.twitter.com/sQ6dN2CwRp

— ANI (@ANI) September 14, 2019
As the challan states, the truck driver was charged the inexorbitant amount not just for one offence, but for a series of  violations committed by him over the years . The truck driver had allegedly not paid taxes from July 2014 to September 2019, a little over five years.
Ever since the implementation of the Motor Vehicles (Amendment) Act 2019, news of police collecting hefty fines have become the norm rather than the exception. The Delhi Police alone has issued around 4,000-5,000 challans on an average per day for violating traffic rules since the day the new motor vehicles act came into effect, reported news agency PTI.
Under the Motor Vehicles (Amendment) Act, which came into effect on September 1, the penalty for driving without insurance has been doubled from Rs 1,000 to Rs 2,000 for first-time offenders and has gone up four times for second-time offenders to Rs 4,000.