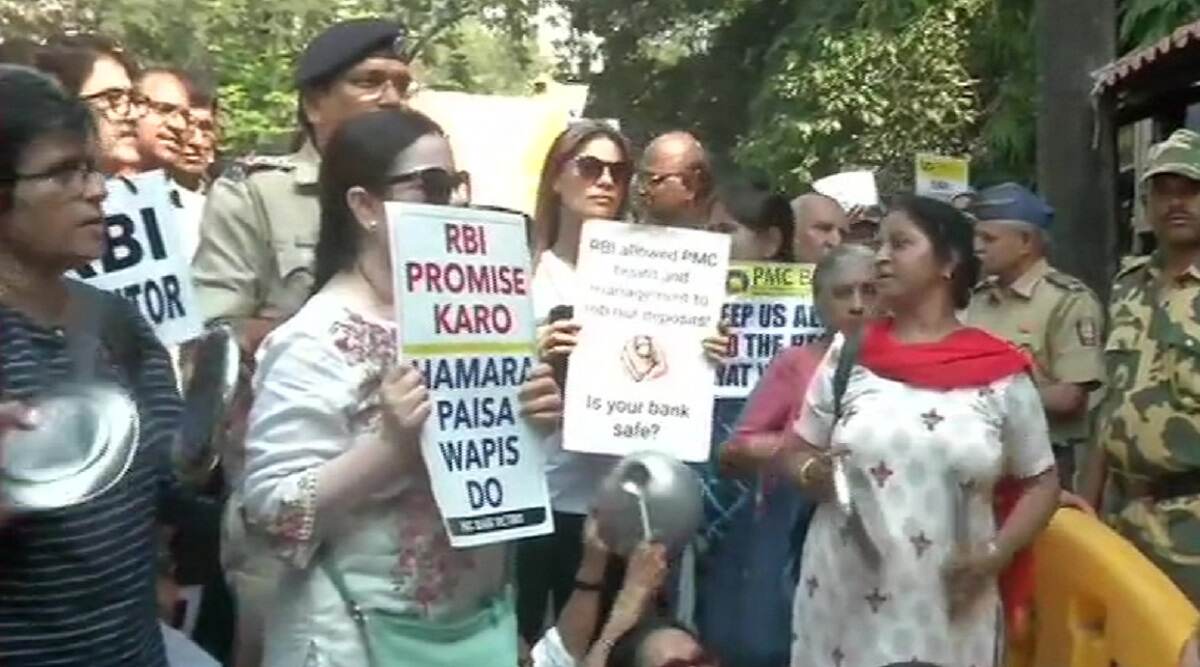 Mumbai, December 15: Depositors of the Punjab and Maharashtra Co-operative (PMC) Bank staged a protest outside Matoshree, the resident of Maharashtra Chief Minister Uddhav Thackeray. The demonstration was held after a delegation of the bank depositors went inside Matoshree to hold a meeting with Thackeray. Nirmala Sitharaman Says Nearly 78 Per Cent PMC Bank Depositors Allowed to Withdraw Entire Balance.
Hit by a massive scam which has stranded their years of savings in the bank, the depositors want the state government, as well as the Centre, to take immediate measures to address their plight. The bank depositors are not permitted to withdraw more than Rs 40,000 from the bank accounts for the next six months.
Update by ANI
Mumbai: A delegation of Punjab & Maharashtra Co-operative (PMC) Bank depositors has gone inside Matoshree, to meet Maharashtra Chief Minister Uddhav Thackeray. https://t.co/O8CDZRMqLQ

— ANI (@ANI) December 15, 2019
The PMC Bank, a cooperative lender, was slapped with sanctions by the Reserve Bank of India (RBI) on September 23. The central bank barred the lender from carrying out any banking operations until further orders. Cash withdrawals were also restricted to Rs 1,000 initially, but gradually raised to Rs 50,000 amid protests by the depositors.
The regulatory measures were imposed after the PMC Bank was found to be advanding 73 percent of its loans or nearly Rs 6,500 crore to the crisis-hit Housing Development Infrastructure Limited (HDIL). Most of the advances have turned into "bad loans" as the HDIL is undergoing a rough phase.
Former directors of the PMC Bank have been accused of being hand-in-glove with the HDIL promoters and sanctioned loans despite being aware of the company's fiscal health. The Economic Offences Wing (EOW) of the Mumbai Police, which has been probing the case so far, has arrested 12 people, including five directors, the chairman and the managing director of the co-operative bank.