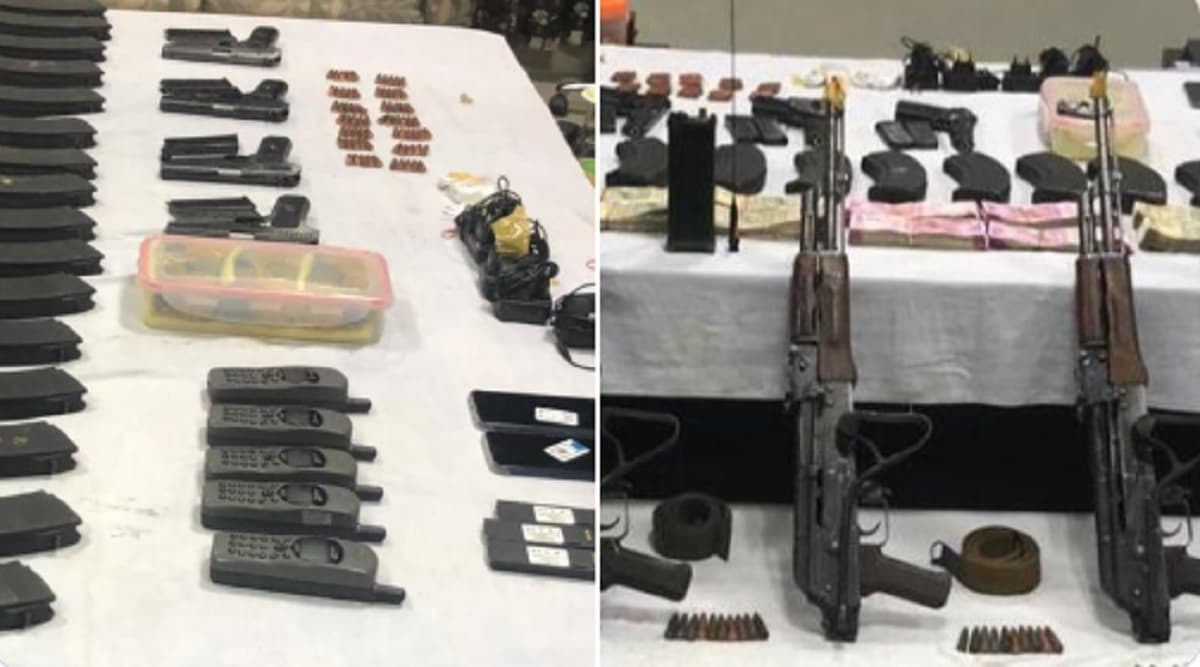 Chandigarh, September 22: The Punjab police on Sunday busted a terrorist module which was allegedly planning a spree of insurgent attacks across the state. The module was affiliated to the revived Khalistan Zindabad Force (KZF) -- a militant organisation which was involved in the insurgency movement when it was at its peak. Chief Minister Capt Amarinder Singh has lauded the security forces and the state intelligence for swiftly cracking down against the terror group.
"In another major terror crackdown,Punjab Police has busted a terrorist module of the revived Khalistan Zindabad Force (KZF) backed by a Pakistan and Germany based terror group," said the statement issued by the Punjab Chief Minister's Office (CMO). Pro-Khalistan Group Backed by ISI Attacks British-Indians Outside High Commission in London, Watch Video.
The Punjab police will share the details of their crackdown with the National Investigation Agency (NIA), said the statement issued by the CMO, adding that further probe into the case will be continued by the NIA.
"Module was conspiring to unleash series of terror strikes in Punjab and/or adjoining states.Police seized huge cache of arms including 5 AK-47 rifles, pistols, satellite phones and hand grenades. Further investigations in the case handed over to NIA," the statement read.
The CMO further claimed that the group was being backed by terrorist handlers and pro-Khalistani elements based in Pakistan and Germany.
Notably, the Khalistan movement had plagued Punjab in the late 1970s' and early 80s'. The movement aimed at instigating Sikhs to support an armed movement for separation from the Indian Union. The movement resorted to "terrorist activities" and was quelled by the state police and central forces by the mid 1980s'. The Khalistan campaign is now largely being controlled by Sikh insurgent elements based abroad.