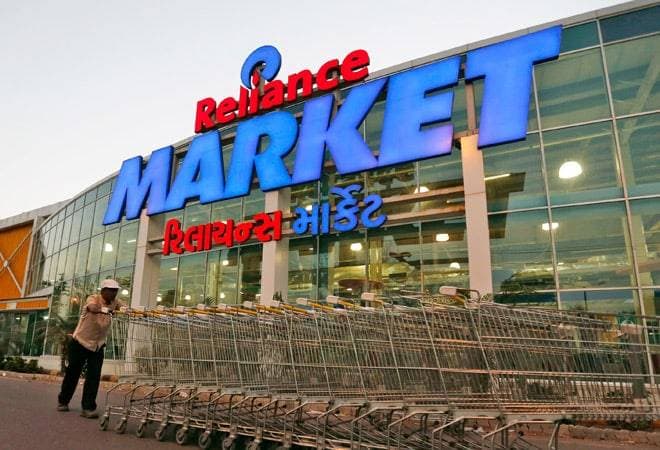 Mumbai, January 21: Industrialist Mukesh Ambani-led Reliance Retail is aggressively mulling to set up over 11,000 small outlets called Reliance Smart Points in the upcoming months. These Smart Points are aimed to serve as the last-mile delivery of food and grocery for the people who look upon e-commerce giants like Groffers, Amazon and Flipkart.
According to a report, published in the Economic Times, Reliance have hired real agents who are scouting for over 11,000 of locations in various parts of the country. The area specified to the agents would measure between 500 square feet to 1500 square feet each. Sources even claim that apart from other guidelines, Reliance has asked the agents to look to 100 such stores in Mumbai and Delhi. These stores would be the first ones in conglomerate's ambitious omni-channel venture. Reliance Industries Reports Record Quarterly Net Profit of Rs 11,640 Crore in Q3.
Not only this, real agents state that within the next three-four months, Reliance would expand its new project in North India with 500 such small stores. Elaborating about the plan, an estate agent said, as the business daily quoted, "They (Reliance) are looking for not-so-prime properties with lower rentals. It is a grocery concept that will be used for hyper-local delivery and consumers can also order online and pick up from those stores."
It is to be known that Reliance had already rolled 18 such stores in Navi Mumbai, Thane and Kalyan. Initially, they are selling grocery and pharmacy products. People from the industry state that Reliance is all set to open 11,000 physical outlets all across the country. Apart from taking on Amazon and Flipkart head-to-head, Reliance is also planning to partner with millions of mom-and-pop stores as part of its 'new commerce' multi-channel retail plans.