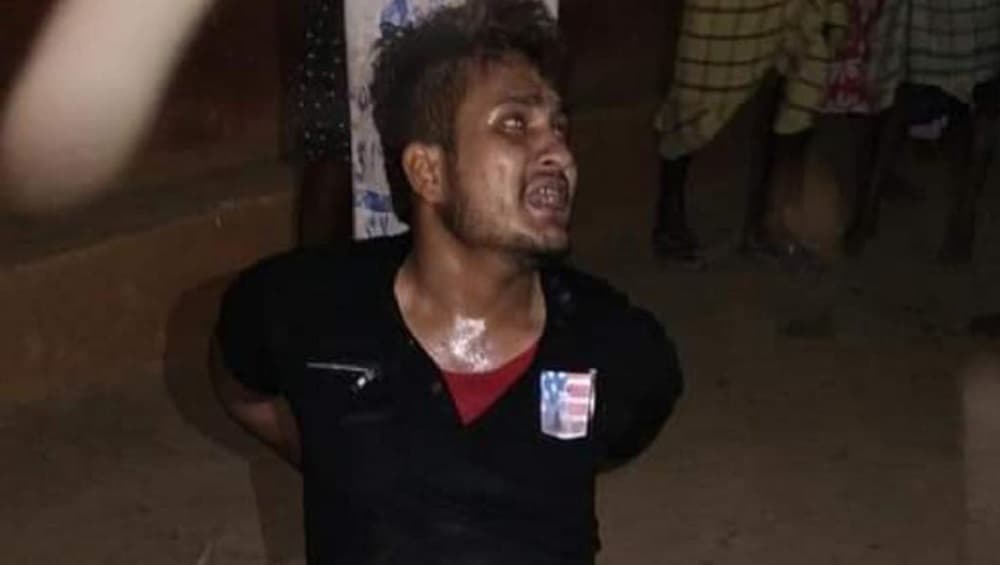 Ranchi, December 10: Six accused in the Tabrez Ansari lynching case were granted bail by the Ranchi High Court on Tuesday. Justice R Mukhopadhyay granted bail to accused Bhimsen Mandal, Chamu Nayak, Mahesh Mahali, Satyanarayan Nayak, Madan Nayak and Vikram Mandal. A total of 13 people were named in the FIR registered in connection with the Tabrez Ansari lynching case. Of them, 12 have applied for bail. According to advocate A Allam, who appeared for Ansari's wife Shaista Parveen, said the court granted bail to seven accused on technical grounds. PM Narendra Modi On Tabrez Ansari's Killing: 'Mob Lynching Pains Me But Don't Insult Jharkhand'.
Ansari's family expressed concerns over accused getting bail. Speaking to The Quint, Shaista Parveen said: "Is the video wrong? What more do we need as evidence? First, they dropped the murder charge and then they give them bail. What is happening?" "It has not even been six months, how can they get the bail. Let's see. We will work on getting the bail rejected and go to the Supreme Court. The accused are locally powerful. It is a matter of concern. We are scared," Ansari's uncle Masroor was quoted as saying.
On June 17, Ansari, who worked as a labourer and welder in Pune and had come home to celebrate Eid, was tied to a pole by a mob over suspicion of trying to steal a motorcycle. The mob assaulted him for hours and forced him to chant Jai Shri Ram. The video of the assault went viral on social media drawing widespread condemnation. Five days later, on 22 June, he succumbed to his injuries while he was in police custody.
The police had, on September 10, dropped the murder charge against all the 13 accused in the case and converted it into one of culpable homicide not amounting to murder (section 304, IPC) on the basis of the post-mortem, medical and forensic reports, which said Ansari had died of cardiac arrest. Eight days later, the murder charge under Section 302 of the Indian Penal Code (IPC) against the 11 accused was restored based on a fresh medical report.
The video of Ansari being beaten up and forced to chant Jai Shri Ram by his tormentors was flashed on television channels. Though there was no evidence of the perpetrators' link to any Hindutva organisation, Vishwa Hindu Parishad (VHP) activists had protested against their arrest.