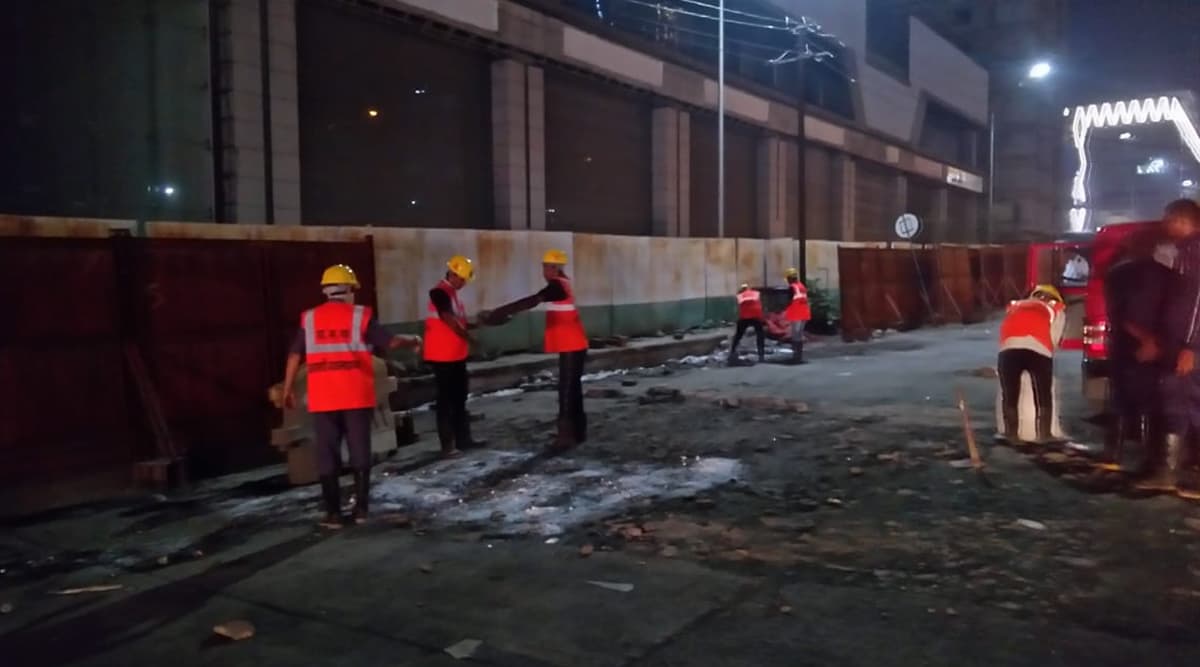 Thane, October 16: A major chemical leakage was reported late on Wednesday in Thane, the satellite town located next to Mumbai. After a strong odour was reported, the Thane Municipal Corporation (TMC) officials swung into action and neutralised the chemical leakage using Soda Ash, which is a form of sodium carbonate. The situation was being monitored by the municipal department by the time preliminary reports emerged, even as officials said there is no danger to the residents. Thane Shocker: Youth Looted, Stabbed and Thrown Out of Shared Auto-Rickshaw by Fake Driver and Passengers.
According to the update released by the TMC, 24 drums of Benzyl chloride, being carried in a truck, leaked near Cinemax wondermall, which is located opposite to Kapurbawdi petrol pump at GB Road in Manpada. The 24 drums, which spilled over from the truck, carried roughly 20,840 kg of the chemical.
The municipal officials rushed to the site after the leakage and used Soda Ash to neutralise it. The truck was taken to an isolated spot and left by the TMC worker. It is likely to be examined by the forensic department in the next few hours.
Update by Thane Municipal Body:
IMPORTANT: Chemical Benzyl Chloride Leak

Chemical Drums has been leaked from a truck near Cinemax wondermall, opposite Kapurbawadi petrol pump, GBroad, Manpada, Thane.

However the truck has been shifted to isolated place. #ThaneNews (1/2)

— Thane Municipal Corporation - ठाणे महानगरपालिका (@TMCaTweetAway) October 16, 2019
"The acute (short-term) effects of benzyl chloride from inhalation exposure in humans consist of severe irritation of the upper respiratory tract, skin, eyes, and mucous membranes, and lung damage along with pulmonary edema (fluid in lungs)," the TMC added in its statement issued on social media.
No casualties were reported due to the chemical leakage. The brief traffic snarls caused near Kapurbawdi petrol pump in GB Road was also cleared by the authorities in a short while.