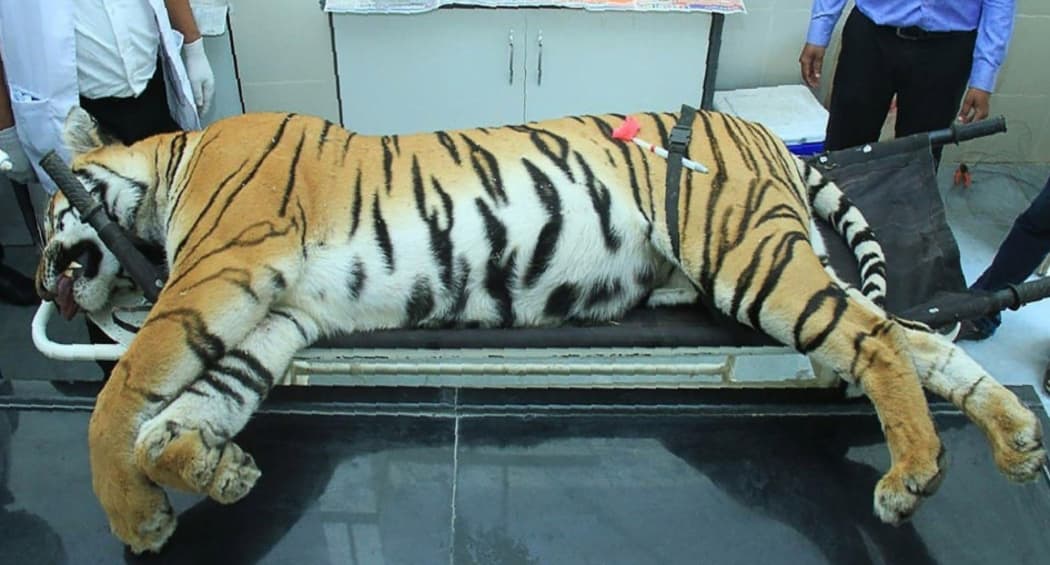 Mumbai, November 1: The animal activists across the country have planned to hold a "prayer programme" on Saturday, November 2, in remembrance of Tigress T-1 or Avni who was shot dead in Maharashtra on November 2 last year, The Indian Express reported. Avni, a five-year-old tigress, was shot dead following order of then PCCF (Principal Chief Conservator of Forest), Wildlife AK Mishra after she was confirmed to have killed five people in Yavatmal district's Pandharkawda area in two years.
Activist Jerryl Banait, speaking to The Indian Express, said that tiger lovers from various cities will remember the tigress. "Besides Nagpur, the cities include Mumbai, Pune, Chennai, Delhi, Sagar, Bilaspur, Bangalore, Silchar, Goa among others. Prayers will be held in foreign countries like France and America too," he said. Tigress Avni's Killing Row: 8 Women, 2 Men Detained for Protesting Against 'Murder' in Mumbai.
To execute the killing, the forest department had hired Shafaat Ali Khan, a private shooter from Hyderabad. Drones, special dogs, trap cameras, and even hang-gliders were out for looking for her. Tigress Avni gave everyone the slip before being found loitering and was shot dead by Khan's son Asghar Ali.
Avani's death had sparked outrage with several online petitions, demonstrations and social media campaigns. This incident also led to two inquiries, one by Maharashtra government and another by the National Tiger Conservation Authority (NTCA). Both the bodies had raised separate issues regarding how Avni was shot.
Meanwhile, Asghar had insisted that the tigress tried to harm the tracking team, and was shot in self-defence, the inquiries, however, have been doubting the theory. Animal activists have since been demanding justice for the tigress.