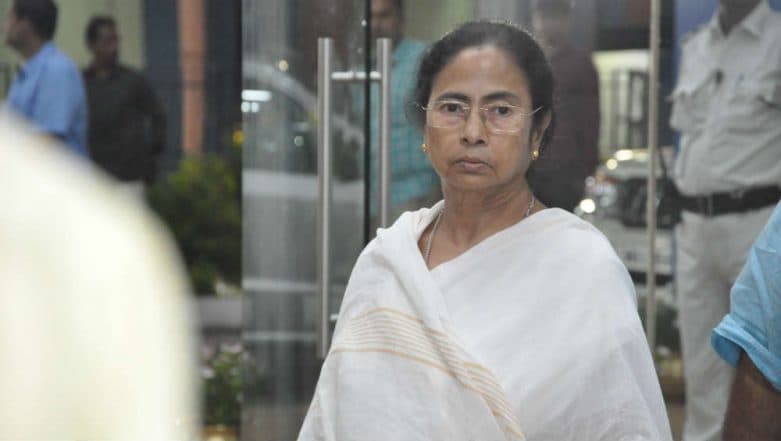 Kolkata, Aug 1: An FIR was registered against West Bengal Chief Minister Mamata Banerjee for her comments on Assam's National Resgiter of Citizen (NRC) that excluded more than 40 lakh applicants. The FIR was filed at the Naharkatia police station on Tuesday evening by BJP's youth wing, Bharatiya Janata Yuva Morcha (BJYM).
In the FIR, three BJYM activists - Jagdish Singh of Duliajan, Mridul Kalita of Joypur and Amulya Chengiari of Naharkatia - accused Mamata Banerjee of inciting hate and tension thorugh her remarks on NRC of Assam. In a related development, a rail roko protest against the NRC was launched today in West Bengal's North 24 Parganas.
Mamata Banerjee on Tuesday attacked the Narendra Modi government over the NRC in Assam, saying people are being victimised to win elections and it would lead to a bloodbath and civil war. She alleged that names of people having valid documents were not included in the NRC and the exercise was being carried out with a political motive.
"The situation cannot be tolerated. There will be a civil war, bloodbath in the country," She said. "What is going on and what can be, it is more alarming. Only to win the election, only to win the battle, people cannot be victimised. Now they say these people cannot vote also. If they don't vote, if their list doesn't exist, don't you think they will lose their identity," she added.
Over 40 lakh people were excluded in the final draft list of the NRC released on Monday (July 30). West Bengal BJP president Dilip Ghosh on Monday said the NRC will be published in Bengal like the one in Assam if his party comes to power in the state.