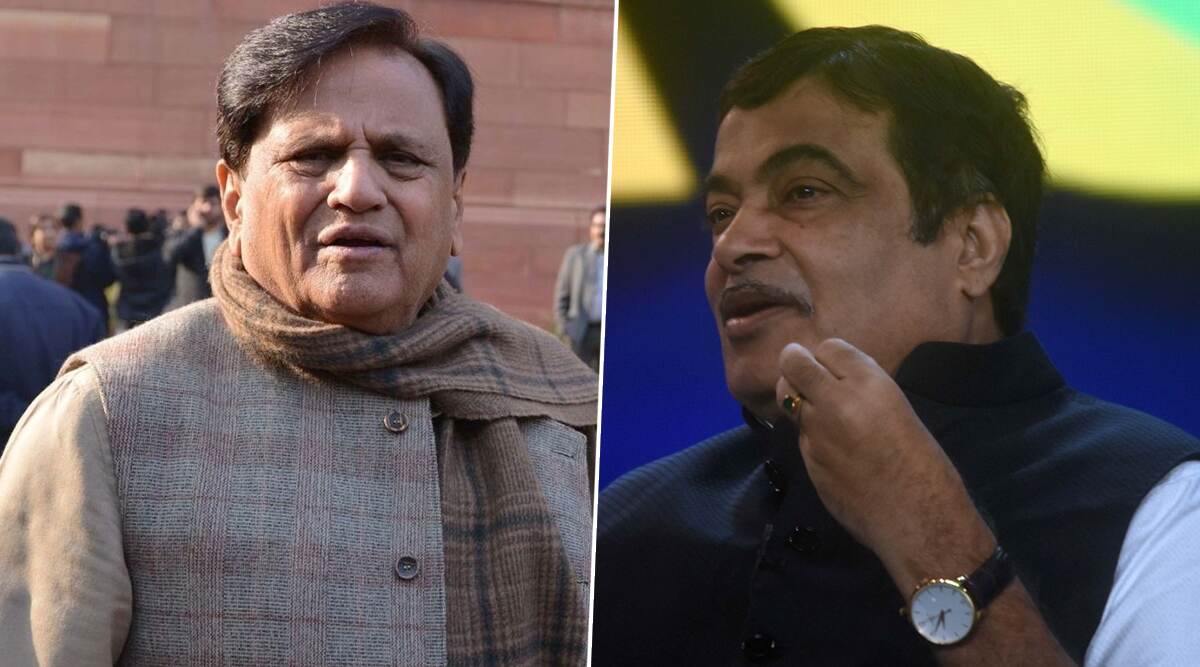 New Delhi, November 6: In what created a flutter in political circles, senior Congress leader Ahmed Patel on Wednesday met Union Minister and Bharatiya Janata Party (BJP) leader Nitin Gadkari. Though Ahmed Patel said that he discussed farmers' issues with Nitin Gadkari, speculations were on rife that the two leaders may have spoken on the political situation in Maharashtra where the BJP and Shiv Sena have locked horns over power-sharing. Maharashtra Government Formation: Shiv Sena Adamant on CM Post; No New Proposal Will Be Sent to BJP, Says Sanjay Raut.
"I did not even discuss 'M' about Maharashtra politics. My meeting with Mr Gadkari had nothing to do with Maharashtra politics. I had gone to him to discuss farmers' issue," Patel, a trusted aide of Congress Interim President Sonia Gandhi, told reporters while leaving Gadkari's residence. The meeting comes two days after two major meetings in Delhi; one between Maharashtra CM Devendra Fadnavis and BJP chief Amit Shah and another between NCP chief Sharad Pawar and Sonia Gandhi. From BJP-Led Minority Government to Shiv Sena-NCP-Congress Alliance, List of Likely Political Scenarios in Maharashtra.
The tenure of the current assembly in Maharashtra ends on November 9 and a government has to be in place by then. While the BJP and Sena fought the elections together and secured 105 seats and 56 seats respectively, they have bee fighting over portfolios and about a shared Chief Minister deal. Patel's meeting with Gadkari comes a day after RSS chief Mohan Bhagwat asked Fadnavis to involve Gadkari for negotiations with the Shiv Sena.
Earlier, Shiv Sena leader Kishor Tiwari wrote a letter to Bhagwat, urging him to send Gadkari to break the stalemate between the warring allies over government formation in Maharashtra. "Gadkari will be able to resolve the situation within two hours," Tiwari said, when asked about his letter to Bhagwat.