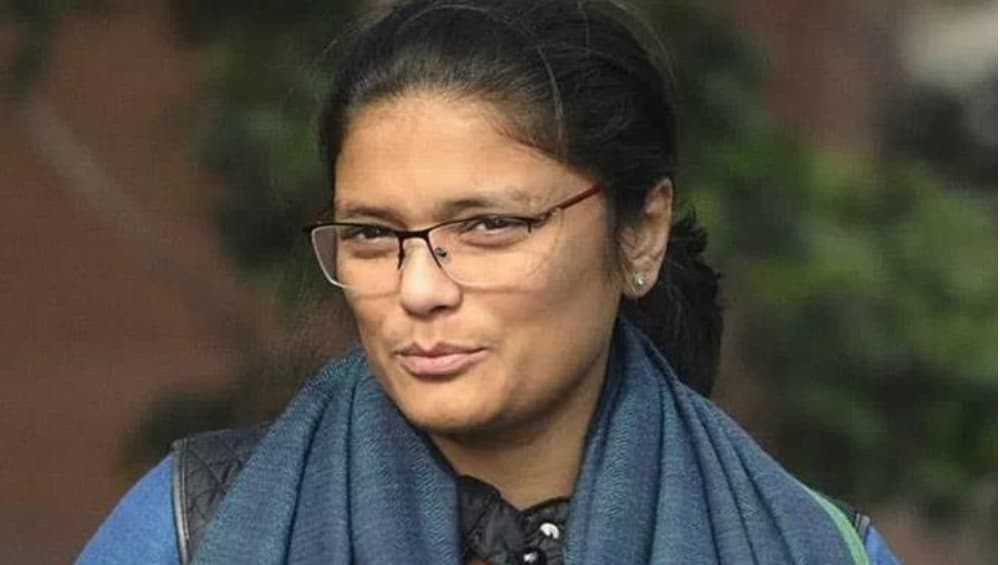 New Delhi, October 25: The Bharatiya Janata Party (BJP) has failed women across the nation, said senior Congress leader Sushmita Dev on Friday. Her remarks were in reference to the BJP taking support from controversial legislator Gopal Kanda for forming the government in Haryana. The former Silchar MP wrote a letter to BJP president Amit Shah, accusing his party of exhibiting a dual stand by advocating "Beti Bachao, Beti Padhao" on one hand, and taking onboard the "likes of Kanda" on another. 'Gopal Kanda Cannot Get Away With His Crimes by Winning Election': Uma Bharti Urges BJP Not to Take Tainted MLA's Support in Haryana.
Kanda, the MLA from Sirsa, was accused of harassing, abusing and sexually assaulting a woman named Geetika Sharma who ended up committing suicide in 2012. The case had led to the arrest of Kanda, along with his release from the Ministry of the then Chief Minister Bhupinder Singh Hooda.
In 2013, however, the rape and sexual assault charge against him was dropped by the Delhi High Court. Other allegations levelled against him still remain intact, with the judiciary yet to decide on the case.
Sushmita Dev Posts Letter on the Issue on Twitter:
श्री @AmitShah जी

गोपाल कांडा जैसे अपराधी से गठजोड़ करना बेटियों की सुरक्षा को लेकर @BJP4India की प्रतिबद्धता के साथ साथ नैतिकता पर भी सवाल उठाता है. आज देश की बेटियां ये देख रही हैं कि आपके लिए क्या ज्यादा महत्त्वपूर्ण है – सत्ता या महिला सुरक्षा. #KandaBJPSeBetiBachao pic.twitter.com/BaqHT8Gvwu

— Sushmita Dev (@sushmitadevinc) October 25, 2019
"The country''s daughters are watching what is more important for you -- power or women''s safety," said Dev, who heads the All India Mahila Congress, wrote in the letter.
"Mahila Congress strongly condemns the alliance of the BJP and Kanda. The BJP indulges in doublespeak by talking about 'Beti Bachao'' and there is a difference in its words and actions...The party, which dupes in the name ''Beti Bachao'', has crossed all limits of insensitivity by extending its hand of alliance towards Kanda," she alleged.