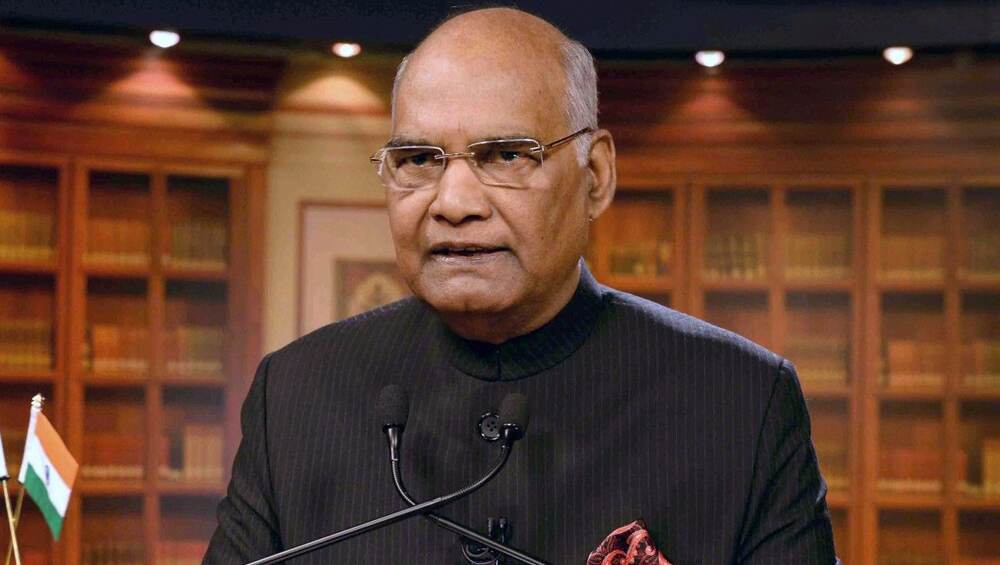 New Delhi, December 12: President Ram Nath Kovind on Thursday midnight gave his assent to the controversial Citizenship Amendment Bill 2019, which was passed by the Upper House of the Parliament through on Wednesday through a voice vote -- 125 in favour and 105 against it. With this, the Citizenship Amendment Bill 2019 has received legal status and have become a legal act.
According to the reports, as per to the news agency ANI, President Kovind has given his assent to the controversial CAB, that has sparked a row of debate among politicians, educationalists, corporates, legal experts, among others. Earlier the Bill was passed in Lok Sabha on Monday at the stroke of midnight amid the massive uproar. Citizenship Amendment Bill 2019 Passed in Rajya Sabha, 125 MPs Support Law to Naturalise Non-Muslim Refugees, 105 Vote Against CAB.
The CAB seeks to provide Indian nationality to Hindus, Christians, Sikhs, Parsis, Jains and Buddhists immigrants. Moving the CAB 2019 in Rajya Sabha on Wednesday, Union Home Minister Amit Shah had said that the legislation is a ray of hope for minorities living in a very critical situation in India's three neighbouring countries - Pakistan, Afghanistan and Bangladesh - along with those who came to India due to religious persecution but have not been given citizenship.
Despite his assurance that no Indian citizen will be stripped off his citizenship due to CAB, violent protests began in the North-East, especially Assam where the administration had to deploy five companies of Indian Army and extend the internet ban for another 48 hours. Also, curfews were imposed in several parts of Assam, Tripura and Mizoram. CAB Protest: Assam Remains on The Edge, Two Protesters Dead, Mobile Internet Ban Extended For 48 Hours.
Since the situation remains tense, Assam Governor Jagdish Mukhi on Thursday requests students to maintain peace during protests. He said, "I would like to request the students, brothers and sisters, protesting against Citizenship Amendment Bill in Assam, to not lose control while registering their protest, and maintain peace in the state." Adding more, he said, "Central govt has given an assurance on the floor of the House to protect the interests of Assam. They have also given the assurance to protect the culture, language and rights of the natives of Assam as per Clause 6 of the Assam Accord." CAB Passage Jolts Northeast: Why Assam and Neighbouring States Are Up in Protest Against Citizenship Amendment Bill.
Also, Assam Speaker Hitendra Nath Goswami said that the doubts over Citizenship Amendment Bill not baseless and there is a strong possibility of it creating division. On the contrary. Chief Minister Sarbananda Sonowal on Thursday warned the protesters against rumours and requested people not to fall prey to misinformation.