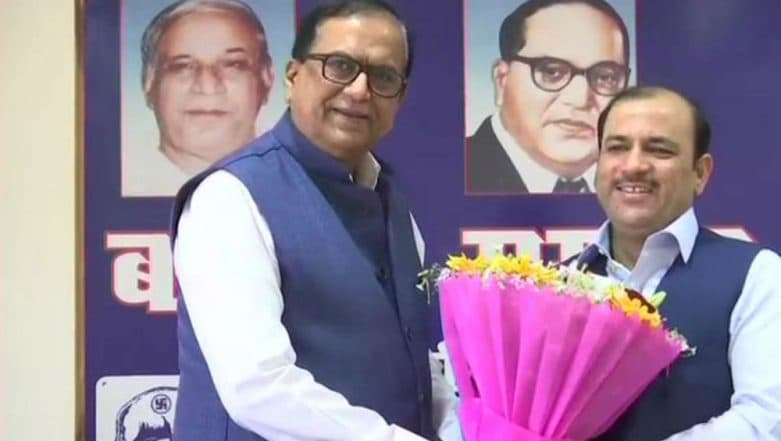 Bengaluru, March 16: Danish Ali on Saturday quit Janata Dal (Secular) or JD(S) to join Mayawati's Bahujan Samaj Party (BSP). Danish Ali until recently was involved in alliance negotiations with the Congress and JD-S for parliamentary seats in Karnataka. According to reports, Danish Ali will contest the 2019 Lok Sabha election from Amroha seat. Speaking on joining the BSP, Ali said he wants to work with "strong leadership".
"JD(S) doesn't have a large organisational structure in Uttar Pradesh. Despite all my efforts, I could not have raised it in my Janmabhoomi, my Karmabhoomi...The way in which there is a threat to the constitution today, it has become essential to use our energy with strong leadership," Ali told news agency ANI. On being asked about his responsibilities in the BSP, he said he will follow instructions of party chief Mayawati.
"I never asked for anything even when I was in JD(S), it was upto HD Deve Gowda Ji to decide what work to assign me. I have come here after taking the blessings and permission of Deve Gowda Ji. I will work wherever Behen Ji assigns me," Ali said. He played a key role during negotiations between the Congress and JD(S) over seat-sharing in Karnataka for the 2019 Lok Sabha polls.
The ruling Congress-JD(S) coalition later reached a seat-sharing agreement under which they will contest 20 and 8 Lok Sabha constituencies respectively. Danish Ali was reprimanded by JD(S) supremo H D Deve Gowda and Chief Minister H D Kumaraswamy after he missed a meeting with Congress President Rahul Gandhi on March 13.