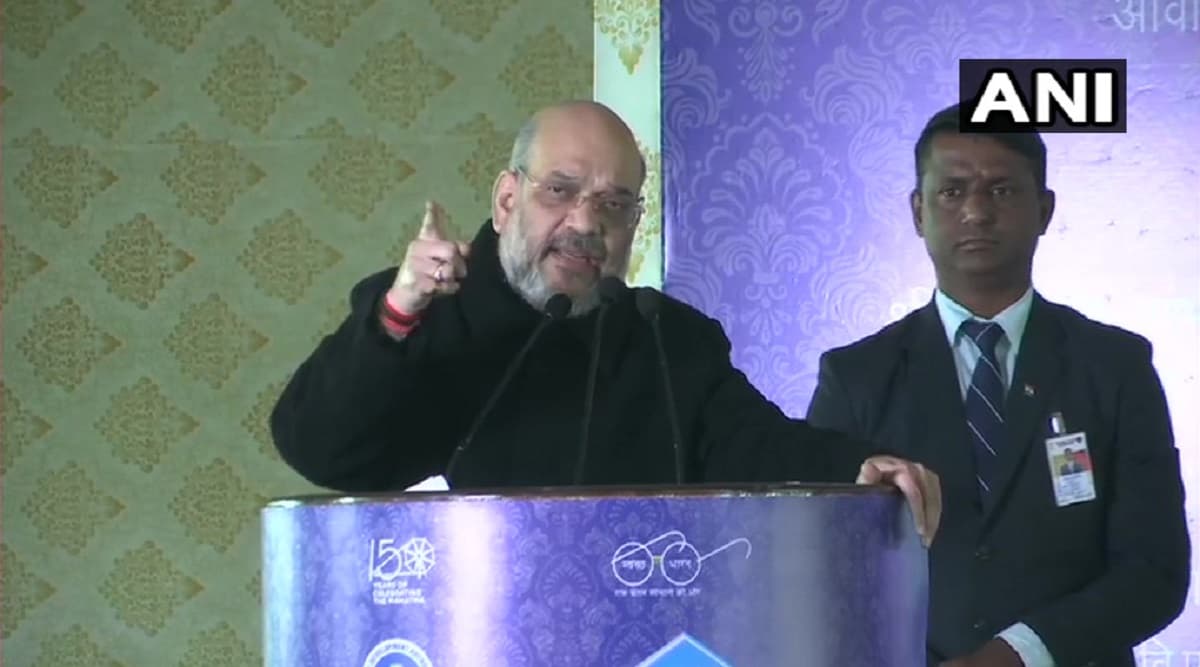 New Delhi, December 26: Union Home Minister Amit Shah, while addressing a public event in the national capital on Thursday, marked his angst against the "tukde-tukde gang" over the ongoing protests against the Citizenship Amendment Act (CAA). Shah also made a poll pitch during his address by calling upon the people of Delhi to "punish" this gang. His remark comes days before the assembly elections. 'RSS Prime Minister Lying to Bharat Mata': Rahul Gandhi Fires at PM Modi Over 'No Detention Centre' Claim.
By "tukde-tukde gang", the ruling BJP refers to a section of Prime Minister Narendra Modi's critics who allegedly stoke fear among minorities and abet the politics of separatism in Kashmir. The term was coined after a purported video emerged from the Jawaharlal Nehru University (JNU) campus in 2016 in which students were heard raising pro-freedom slogans for Kashmir.
According to Shah, the so-called "tukde-tukde gang" has been at the forefront of organising violent agitations against the CAA. He further accused the Congress party - the prime Opposition to the Modi regime at the Centre - of "guiding" the members of tukde-tukde group.
Update by ANI
#WATCH Home Minister Amit Shah: Congress party ke netritva me tukde-tukde gang jo Dilli ke ashanti ke liye zimmedar hai, isko dand dene ka samay aa gya hai. Dilli ki janata ne dand dena chahiye. pic.twitter.com/3qJKEHlE9h

— ANI (@ANI) December 26, 2019
"When the Citizenship Amendment Bill  was being discussed in the Parliament, they had nothing to say. They spoke of other topics inside the House, and outside, they started spreading rumours which led to the unrest in Delhi," Shah said.
"Under the leadership of Congress party, the tukde-tukde gang tried to destabilise Delhi. They must be taught a lesson. The people of Delhi need to punish them," the Home Minister added.
Shah's tirade comes days after Prime Minister Narendra Modi, while addressing a rally in Delhi's Ramlila Maidan, blamed the Congress and "urban naxals" for the protests against CAA across the nation. Modi claimed that his opponents are unable to digest his consecutive victory at the Centre. "They are now resorting to lies and rumours to create unrest in the nation," he added.