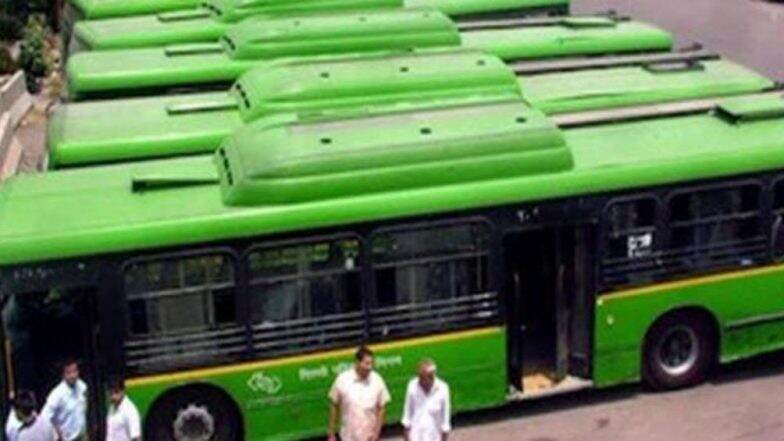 New Delhi, August 29: The Delhi government on Thursday approved a proposal of providing free travel to women on DTC and cluster buses in the national capital from October 29. "Delhi cabinet has approved free travel to female passengers in DTC and cluster buses effective from 29 October 2019. Single journey pass will be available with the conductors," Transport Minister Kailash Gehlot announced.
Delhi Chief Minister Arvind Kejriwal, on Independence Day, had announced that women can travel for free on Delhi Transport Corporation (DTC) and cluster buses in Delhi from October 29. "On the day of Raksha Bandhan, I want to give a gift to our sisters. They can travel for free in all DTC and cluster buses from October 29," Kejriwal had told a gathering on August 15.
In June, Kejriwal had announced to provide free travel for women both on buses as well as Delhi Metro in a bid to encourage them to use public transport for their safety. Recently, the Delhi Assembly approved a supplementary grant of Rs 140 crore to facilitate free ride for women in DTC buses for the current fiscal.
There are around 5,500 buses, including around 3,800 run by the Delhi Transport Corporation (DTC), and more than 1,600 run under the Cluster Scheme by Delhi Integrated Multi-Modal Transit System (DIMITS). Kejriwal's plans to make Delhi Metro free for women has run into a stumbling block from the Centre.
Kejriwal had described the move as an egalitarian measure, which will allow those who are economically underprivileged to also use the DTC bus service for commutation. The Bharatiya Janata Party (BJP), which is the sole opposition party in Delhi assembly, had decried the move calling it a political stunt.