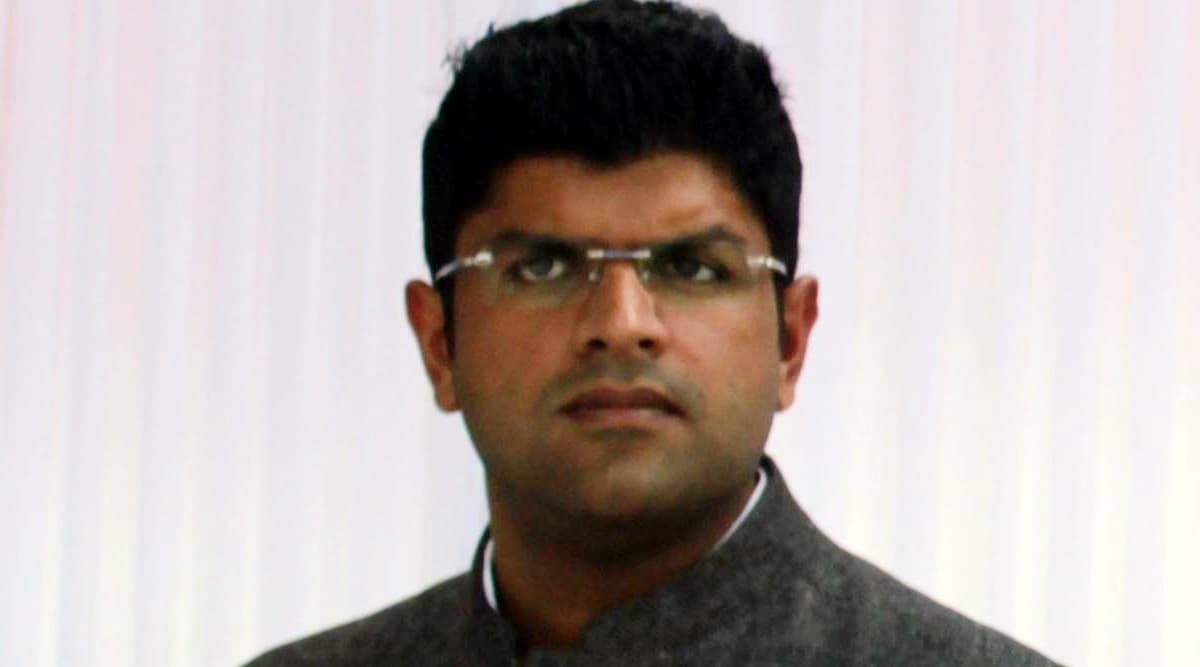 Chandigarh, October 26: Jannayak Janata Party (JJP) Chief Dushyant Chautala will take oath as the Deputy CM of Haryana on Sunday at Raj Bhavan in Chandigarh. The swearing-in ceremony will take place at 2:15 pm. The Bharatiya Janata Party (BJP) on Saturday staked claim to form government in Haryana, a day after the JJP extended support to the saffron party. Manohar Lal Khattar will be sworn-in as the CM for the second consecutive time. According to reports, the names of cabinet ministers are yet to be decided. Dushyant Chautala's Old Video Slamming PM Modi Goes Viral; Netizens Ask JJP President to Delete Footage After His Party Lends Support to BJP.
Earlier in the day, Khattar was appointed as the leader of the BJP legislature party. He met the Haryana  Governor in the afternoon. Yesterday, the JJP extended support to the BJP. Haryana witnessed a fractured mandate in the assembly elections. The elections for the 90-member Haryana Assembly took place on October 21. The votes were counted on October 24 and on the same day results were discussed. Haryana Government Formation: Congress Slams JJP After Dushyant Chautala Forms Alliance With BJP.
The BJP secured 41 seats, falling short by six seats from achieving a majority. The newly-formed JJP bagged 10 seats. Both the parties have come together to form government in Haryana. Seven Independent MLAs also extended their support to the BJP. The saffron party has now a strength of 57 MLAs in the 90-member assembly.
Meanwhile, the Congress attacked Chautala, after the JJP extended support to the BJP. Congress leader Randeep Surjewala said, "When the BJP wants to gain power by dividing the society, sometimes Raj Kumar Saini and sometimes the JJP-Lok Dal will stand as a puppet." The Congress won 31 seats. Though, the grand old party doubled its tally, but it failed to form the government.