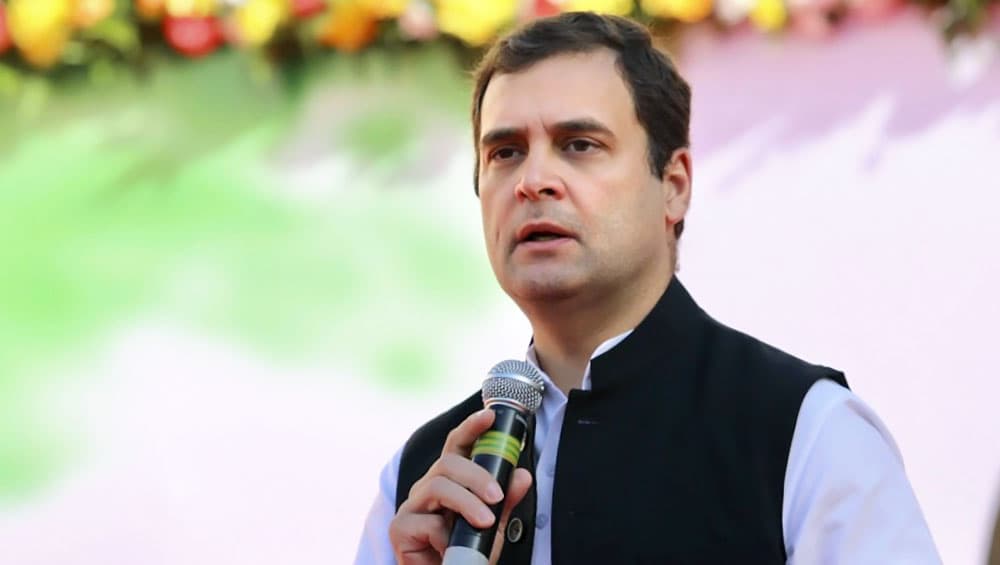 New Delhi, December 14: Indian National Congress former president Rahul Gandhi on Saturday said that the economy is in the "ICU" as he along with other top Congress leaders prepare to hold a massive rally titled "Bharat Bachao Rally" in New Delhi at Ram Lila Maidan. The event is organised to target PM Narendra Modi government over a slumping economy and women safety. Bharat Bachao Rally: Congress to Hold Protest at Ram Lila Maidan on Saturday Against BJP Over CAB, Rise in Crime Against Women & Other Issues, Watch Videos.
In a morning tweet on Saturday, Rahul Gandhi said, "Today I will address the public meeting in protest against the dictatorship of the BJP government at the historic Ramlila Maidan in Delhi, the economy that has been reached in the ICU and the democracy has been murdered".
Rahul Gandhi Tweet:
आज दिल्ली के ऐतिहासिक रामलीला मैदान में कांग्रेस पार्टी की ओर से आयोजित भाजपा सरकार की तानाशाही, I.C.U में पहुँचा दी गई अर्थव्यवस्था और लोकतंत्र की हत्या के विरोध मे जनसभा को संबोधित करूँगा।

Live: https://t.co/yxwa8xCWqt#BharatBachaoRally pic.twitter.com/DrOBr4ckYu

— Rahul Gandhi (@RahulGandhi) December 14, 2019
In a series to tweets, Congress has urged people to the "Bharat Bachao Rally" and come together to make India a safe nation for women. Several Congress leaders are sharing their views with #BharatBachaoRally hashtag on social media.
"Bharat Bachao Rally" is organised against the rising crime against women, poverty, unemployment, distress in the farm and industrial sectors and passage of controversial Citizenship (Amendment) Bill, 2019. The Citizenship was cleared in Lok Sabha on Monday and in the Rajya Sabha on Wednesday. The Bill became an Act after President Ram Nath Kovind gave his assent to it on Thursday.
Apart from Rahul Gandhi, Congress interim president Sonia Gandhi, former Prime Minister Manmohan Singh and other top leaders, including Congress Working Committee members, will also address the rally.
Large hoardings of Sonia Gandhi and Rahul Gandhi have been put up all around the Ram Lila ground and across Delhi. Delhi Congress chief Subhash Chopra said that the party has launched an aggressive campaign for the promotion of the rally and a 10-km radius of the venue has been decorated with tricolour flags and banners.