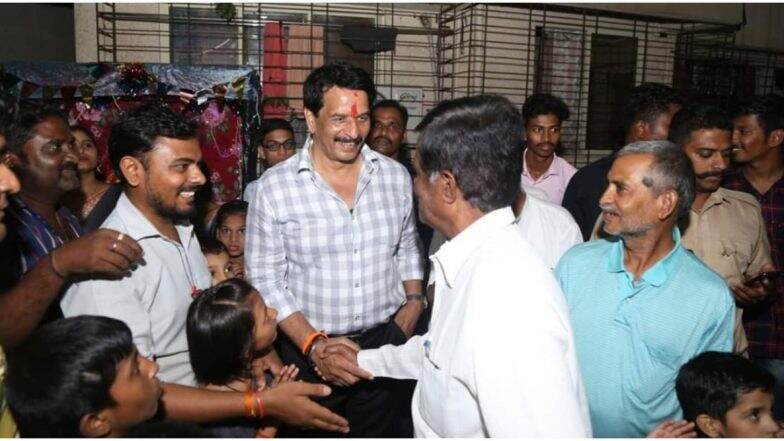 Pradeep Sharma, who was one of the top officers in the Maharashtra police department, bid adieu to his job after serving in the force for 25 years. Pradeep recently made headlines for joining politics and being the Nallasopara candidate for Shiv Sena. While his entry into politics was seen as a good and positive sign by many, some detractors pointed out that how could somebody, who lives in Andheri, understand the problems of the people living in Nallasopara. Shiv Sena Tears into BJP over Felling of Trees in Mumbai's Aarey Colony.
While Pradeep has already proved his allegiance to Maharashtra and its people by serving in the police force for 25 years and nabbing some of the most dreaded criminals, to make the people of Nallasopara understand and convince about the fact that he is, truly, concerned about their well-being and will take major steps to solve their issues and change the face of the suburb once elected, he has now decided to move closer to them.
Pradeep will soon be shifting to an apartment in Vasai, a suburb close to Nallasopara, with his wife so that he is always available to hear the grievances of the people residing in his constituency.
Talking about the same, the ex-cop says, "As a member of the Mumbai police force, I got hold some of the most wanted criminals not only in Maharashtra but in India. I have always tried to serve my people to best of my abilities as a police officer and now, I strive to do the same as a politician. The opposition raised this baseless issue about me not residing in Nallasopara. I am sure people can see through their motives. Having said that, I voluntarily decided to live closer to my constituency, so that I can do complete justice to my responsibilities."
(This is an unedited story from a Syndicated/Partnered/Sponsored feed, LatestLY Staff may not have modified or edited the content body)