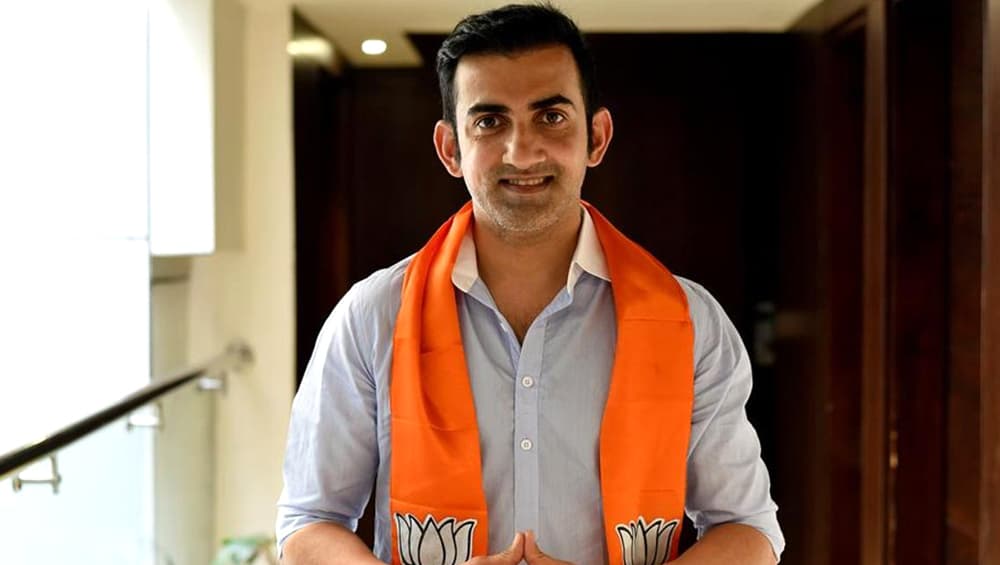 New Delhi, October 5: Bharatiya Janata Party (BJP) lawmaker from East Delhi, Gautam Gambhir, on Saturday took a potshot at Delhi Chief Minister Arvind Kejriwal after the latter announced a drive to inspect the roads falling under the state government's jurisdiction. Gambhir, expressing doubt on whether the Aam Aadmi Party (AAP) government would be able to improve the condition of roads, jabbed Kejriwal with the lyrics of 1954 classic song 'Babuji Dheere Chalna'.
The political altercation on Twitter erupted shortly after Kejriwal posted a tweet, saying that all MLAs of the Aam Aadmi Party (AAP) would be inspecting a stretch of 25-50 km of roads maintained by the Public Works Department (PWD). Gautam Gambhir Terms Imran Khan 'Role Model for Terrorists', Calls For Excommunicating Pakistan Prime Minister From Sports Community.
If potholes are found, or section of the road is dilapidated, then the legislators would upload the location, along with images and other details on an official application. The PWD engineers accompanying them for inspection would be entrusted with the charge of repairing them at the earliest, the CM announced.
Gautam Gambhir Jabs Arvind Kejriwal
बाबूजी' धीरे चलना, बड़े गड्ढे हैं इस राह में !

हम को मालूम है "दिल्ली" की हक़ीक़त,

लेकिन दिल को ख़ुश रखने को @ArvindKejriwal ये ख़याल अच्छा है pic.twitter.com/0DUjhRYdZX

— Gautam Gambhir (@GautamGambhir) October 5, 2019
"Please go slow. There are many potholes. We know the realities of Delhi. But to keep yourself happy it's a good thought," the cricketer-turned-politician said.
The road-repairing drive of the Kejriwal government comes days ahead of the assembly elections in the state. The AAP, which swept to power with a landslide mandate in 2015, is seeking re-election to the state assembly. The party is primarily banking on its work in the healthcare and education sector.