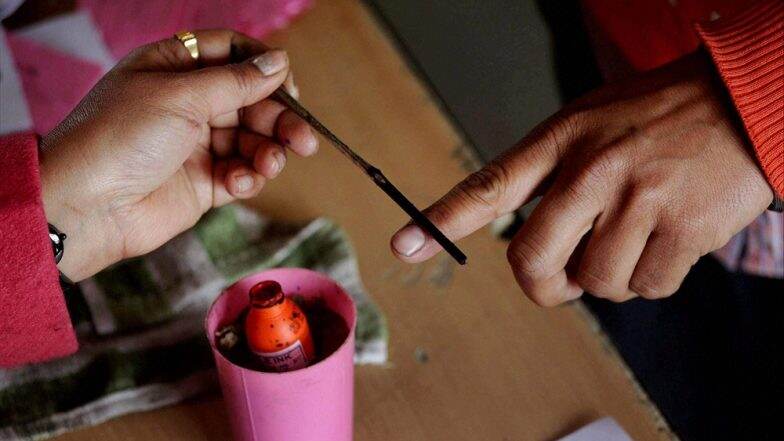 Mumbai, September 21: Schedule of the upcoming high-stake assembly elections in Maharashtra was declared by the Election Commission of India (ECI) on Saturday. The polling body has released all the details related to the polls, which would be held in a single-phase across the 288 legislative assembly constituencies. With the announcement by the ECI, the Model Code of Conduct (MCC) or Aachar Sanhita has come into effect with immediate force. Check Full Schedule of Maharashtra & Haryana Assembly Elections 2019 Here.
Voters, who form the most crucial bloc of any participative democracy, need to be thoroughly informed about the polls in their region. For the electorate in Maharashtra, it is imperative to know all the major details related to the polling process in the state. Chief Election Commissioner Sunil Arora, while addressing the press conference, answered most of the frequently asked questions related to the polls.
Maharashtra Assembly Elections 2019 FAQs
When is Voting?
Voting across the 288 assembly constituencies will be held in a single-phase on October 21. In the naal-affected region of Gadchiroli, additional security forces would be stationed and a possibility exists that the polling body will curtail the time period between which the voting will be held.
When Will the Poll Notification be Issued?
The election notification will be issued on September 27, announced CEC Arora. This would officially mark the beginning of the polling process. Candidates would then be allowed to visit the SEC office in their respective districts and file their candidatures.
What is the Last Date for Filing Nominations?
Prospective candidates can file their nominations till October 4. Once the date ceases to exist, no more nominations will be accepted by the polling body.
When Will the Nominations be Scrutinised?
The nominations will undergo the ECI's scrutiny on October 5. If any irregularity or discrepancy is found, the Commission reserves the right to reject such nominations.
Can Candidatures be Withdrawn After the Last Date of Filing Nominations?
Yes, the candidates may withdraw their candidatures by the last date of October 7 -- nearly a fortnight before the conduct of polls.
What is the Date of Results?
The ECI has designated October 24 as the date of counting of votes. The official results, which are declared after the counting of votes end, is expected on the same day.
Along with Maharashtra, the schedule of Haryana has also been declared by the polling body. The dates and other details of the assembly elections in the state is same as Maharashtra. Both the states are currently ruled by the Bharatiya Janata Party (BJP).