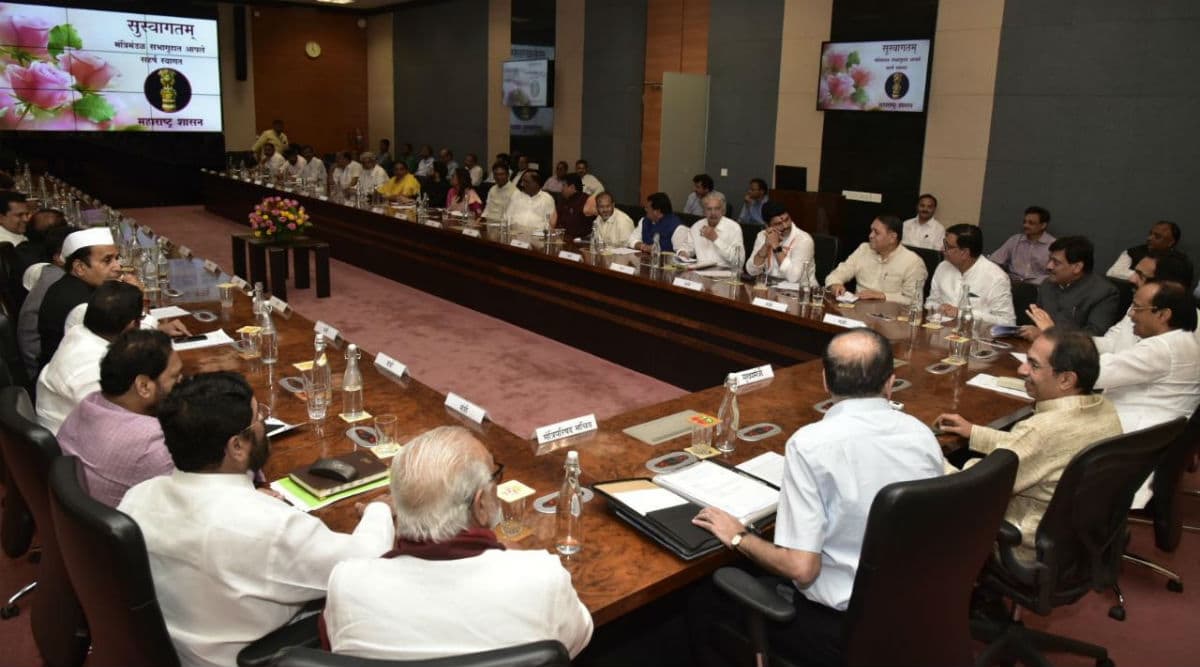 Mumbai, January 5: Maharashtra Governor Bhagat Singh Koshyari on Sunday approved the allocation of portfolios as proposed by Chief Minister Uddhav Thackeray. On Saturday, Maharashtra Cabinet Minister Jayant Patil had informed that Thackeray had sent the final list of ministers with the portfolios to be allocated to them for approval to the Governor. In a tweet, Patil said, "According to my information, the list of portfolios was given to governor Bhagat Singh Koshyari at 7.30 pm this evening".
On December 30, Thackeray expanded his Cabinet by inducting 35 ministers including his son Aditya, comprising 25 of Cabinet and 10 of Minister of State rank.  As anticipated, senior Nationalist Congress Party leader Ajit Pawar was sworn-in as Deputy Chief Minister of Maharashtra for a record fourth time, here on Monday. Maharashtra Cabinet Portfolio Allocation Finalised; Ajit Pawar to Take Charge as Finance Minister & NCP Leader Anil Deshmukh Gets Home Ministry: Reports.
All eyes will be on who gets what portfolio. People across the state have been anxiously waiting for announcement of portfolio allocation. Earlier on Saturday, NCP leader and minister Nawab Malik said that the distribution of portfolios will be completed by Monday.
This is for the first since 2014, the ministry has a four Muslims - Shiv Sena's Abdul Sattar Nabi (MoS), NCP's Malik and Hasan Mushrif, and Congress' Aslam Shaikh, all Cabinet rank. Aditya Thackeray has been made a Cabinet minister along with other Maha Vikas Aghadi heavyweights like former Chief Minister Ashok Chavan, ex-Leader of Opposition in Council Dhananjay Munde, ex-Speaker Dilip Walse-Patil, and NCP spokesperson Nawab Malik.