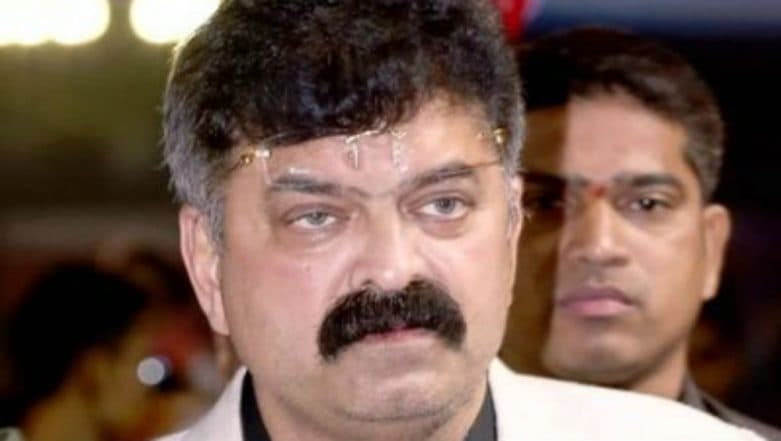 Mumbai, March 19: Raising the Rafale issue barely a few hours after the cremation of BJP leader and late Goa chief minister Manohar Parrikar, Jitendra Awhad of the Nationalist Congress Party (NCP) called Parrikar the first "victim" of the Rafale deal. Earlier, Manohar Parrikar was cremated with full state honours as the nation bid a tearful adieu to the departed leader. Manohar Parrikar Cremated With State Honours as Thousands Pay Final Respects to Late Goa CM With Tears and Prayers.
The NCP leader, talking to news agency ANI, recalled Manohar Parrikar as "a very educated and well read person."  Manohar Parrikar Dies at 63: From IIT Graduate to Defence Minister — Life And Times of The Late Goa CM.
However, talking about Manohar Parrikar returning to Goa to CM's post in 2017 after being the Defense Minister of India, Awhad commented that after Rafale (deal), Parrikar did not "feel right so he decided to go back to Goa". Awhad claimed that Parrikar "was sad."  Manohar Parrikar 18th Indian Chief Minister to Die in Office.
Jitendra Awhad added, "I should not say this as he is not here today but I feel he is the first victim of the Rafale Deal." Rafale Deal: Rahul Gandhi Mocks Anil Ambani, Says 'He Will Not be Able to Make Even a Paper Plane'.
Read Jitendra Awhad's Comment in the Tweet Below:
दिवस भर खुर्ची साठी धावपळ

अपक्ष आमदारांना लादिगोडी नि जवळ घेणे

काही वेळाने शपथ विधी

माफ करा #मनोहर_पर्रीकर ह्यांना

आजारात सुद्धा त्यांनी तुमचा राजकीय स्वार्थासाठी उपयोग करून घेतला

सत्ता हेच सर्वस्व हेच #BJP चे राजकारणातील गणित

माणुसकी हरवली @BJP4Maharashtra pic.twitter.com/vmC5tpuRE3

— Dr.Jitendra Awhad (@Awhadspeaks) March 18, 2019
Jitendra Awhad also tweeted on his official twitter account and wrote in Marathi that, "Please forgive but despite illness, the BJP used Manohar Parrikar for its political gains. Being in power and the mathematics of politics is everything for it. Humanity lost."