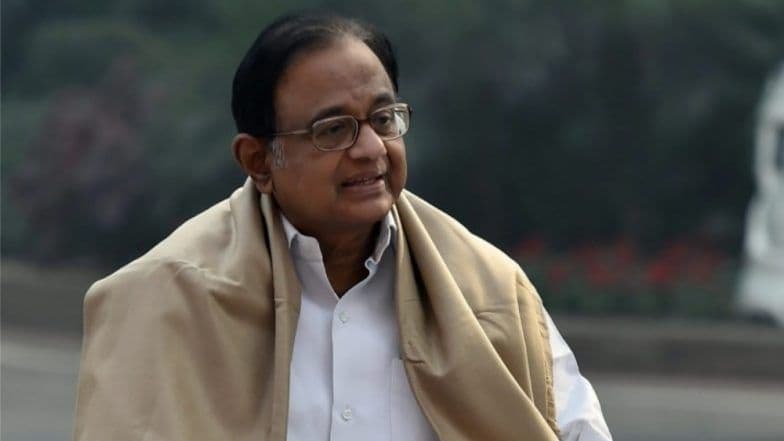 New Delhi, August 21: Former Finance Minister P Chidambaram was not granted immediate relief from arrest by the Supreme Court on Wednesday. Chidambaram moved the Supreme Court after the Delhi High Court rejected his anticipatory bail in the INX Media case. In another setback to Chidambaram, Enforcement Directorate (ED) also issued a lookout notice against the senior Congress leader.
The legal team of Chidambaram mentioned his petition for urgent listing before Supreme Court Judge, Justice NV Ramana. In his petition,  Chidambaram had told the Supreme Court to take up his case for interim relief urgently "or else he would suffer irreparable loss". Opposing Chidambaram's plea, the Central Bureau of Investigation told the apex court: "It is a monumental magnitude of money laundering case." Priyanka Gandhi Comes Out in Support of Chidambaram.
Justice Ramana then refused to list Chidambaram's petition for urgent hearing and asked his lawyers to mention the matter before Chief Justice of India Ranjan Gogoi. His legal team rushed to the CJI courtroom where the Constitution Bench, headed by Justice Gogoi, was scheduled to resume hearing in the Ayodhya case. When the bench assembled, CJI Gogoi directly started hearing in the Ayodhya case and eventually, Chidambaram's petition was not mentioned before him. P Chidambaram Defies CBI Notice, Remains Untraceable.
The sword of arrest hangs over Chidambaram since Delhi High Court cancelled his anticipatory bail plea in the INX Media case on Tuesday. Following the development, a six-member team of CBI and ED officials arrived at his Jor Bagh residence one after the other, but could not find him there. Chidambaram was on interim protection from arrest granted by the Delhi High Court.
The CBI is probing Chidambaram in the INX Media case, alleging irregularities in the Foreign Investment Promotion Board (FIPB) clearance to the media group for receiving Rs 305 crore overseas funds in 2007 during his tenure as the Finance Minister. The ED is probing a money laundering case, it registered in 2018.