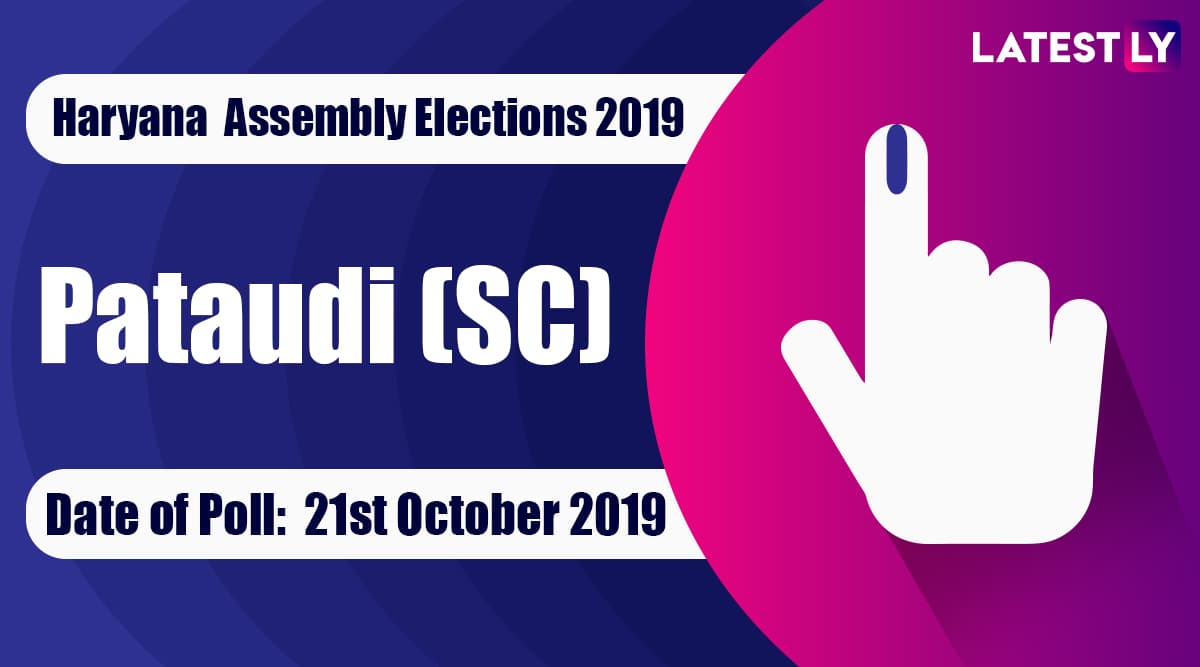 The Pataudi Vidhan Sabha constituency falls in the Gurgaon district of Haryana. Satya Parkash of the Bharatiya Janata Party (BJP) won this seat in Haryana Assembly Elections 2019. It was the seat of the Pataudi state which was ruled by the Nawabs of Pataudi. Dominated by the Ahir community, Pataudi has a total number of 2,21,398 registered voters and 241 polling stations. It also holds significance for its tourism. Voting in Pataudi for the Haryana Assembly Elections 2019 took place on October 21. The counting of votes took place on October 24.
Bimla Chaudhary of the Bharatiya Janata Party (BJP) had won the Haryana Assembly Elections 2014, defeating Ganga Ram of the INLD. For 2019 polls, the BJP had fielded Satya Prakash against Sudhir Kumar of the Congress and Sukhbir Tanwar of the INLD among others. Haryana Assembly Elections Results 2019 Winners List: Names of Winning Candidates of BJP, Congress, INLD, JJP.
The elections in Haryana and Maharashtra come days after BJP's massive victory in Lok Sabha Elections 2019. The BJP saw a clean sweep in Haryana in the Lok Sabha polls. However, the 2019 Haryana polls saw a hung House.
Voting for the Haryana and Maharashtra Assembly polls took place on October 21. The results for polls in both the states were announced on October 24.
| MLA Candidates | Party | Votes |
| --- | --- | --- |
| SATYA PARKASH | BJP | 60633 |
| PARDEEP JATAULI | IND | 5062 |
| NARENDER SINGH PAHARI | IND | 24054 |
| NARESH KUMAR S/O MUKHTIAR SINGH | IND | 219 |
| SUNIL | BSP | 2140 |
| SUDHIR KUMAR | INC | 18994 |
| SUKHBIR TANWAR | INLD | 1452 |
| PRADHAN NARESH BARWAL S/O JUGLAL | IND | 1299 |
| DEEPAK PATAUDI | Swaraj India | NA |
| DEEP CHAND | Jannayak Janta Party | NA |
| SUDESH KHANGWAL | Rashtriya Janta Party | NA |