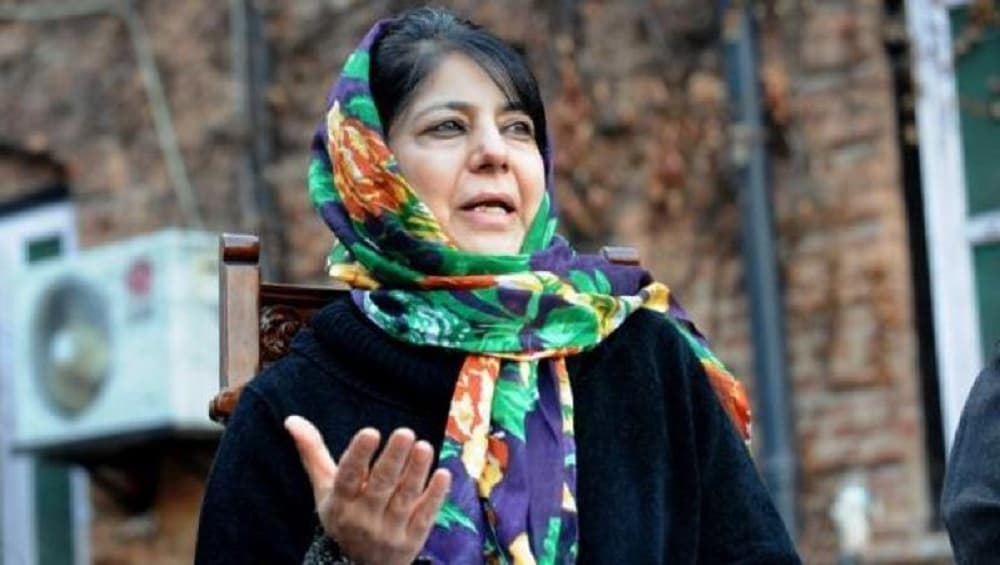 Srinagar, October 6: A delegation of Peoples Democratic Party (PDP) leader from Jammu province has been granted permission to meet party chief Mehbooba Mufti, who is currently under detention, in Srinagar on Monday. The Jammu and Kashmir administration on Sunday gave approval. On August 21, the Mufti family was denied permission to meet the former Chief Minister and her ageing mother Gulshan Mufti. National Conference Delegation Meets Farooq, Omar Abdullah in Srinagar.
Earlier today, former National Conference MLAs met party president Farooq Abdullah and his son Omar Abdullah for the first time since their detention two months ago. The Abdullahs and Mulfi have been kept under the house since government axed Article 370 which gave special status to Jammu and Kashmir. Article 370 Abrogation: Narendra Modi Govt to Release Kashmiri Leaders 'One By One', Says Advisor to J&K Governor.
PDP Delegation to Meet Mehbooba Mufti
Jammu and Kashmir: A 10-member delegation of PDP will meet party chief Mehbooba Mufti tomorrow in Srinagar. pic.twitter.com/LfRTWSMt11

— ANI (@ANI) October 6, 2019
The restrictions in the valley have been relaxed since the government announced Block Development elections. All detained leaders and activists in Jammu were released, while the Kashmir leaders would be released in a phased manner, said Farooq Khan, advisor to Governor Satya Pal Malik.
Around 400 political leaders and activists were under detention or house arrest after the Centre ended the special status of Jammu and Kashmir. Although Mehbooba doesn't have access to social media, her daughter Iltija Mufti continues to take critical stint on Kashmir scenario from her Twitter handle.