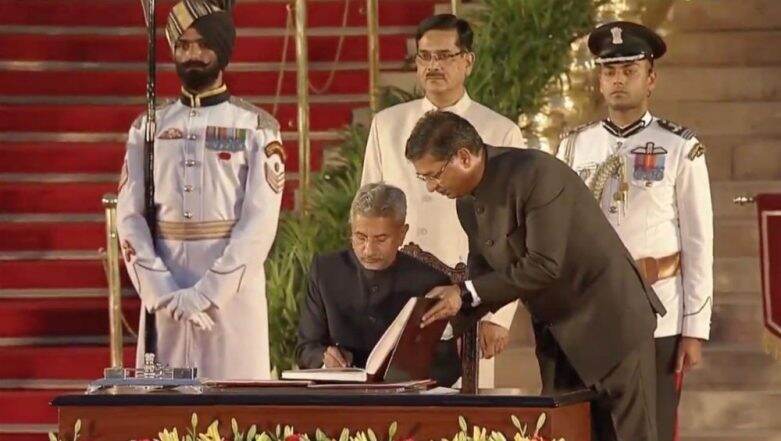 New Delhi, May 30: Former Foreign Secretary Subrahmanyam Jaishankar took oath as a minister in Prime Minister Narendra Modi's cabinet on Thursday. Subrahmanyam Jaishankar did his M.Phil and PhD in international relations from Jawaharlal Nehru University. He was appointed as Foreign Secretary of India in 2015 and served as a key advisor to Prime Minister Narendra Modi till his retirement in 2018.
A 1977 batch Indian Foreign Service (IFS) officer, Jaishankar previously served as Indian Ambassador to the United States, China and the Czech Republic. The former diplomat played a key role in negotiating the Indo-US civilian nuclear agreement and Doklam standoff between India and China. He started his career at the Moscow embassy in 1979. Jaishankar comes with extensive diplomatic experience in south-eastern countries as well along with Eastern Europe and Japan. Narendra Modi Sworn in as Prime Minister For Second Consecutive Term.
Jaishankar was appointed as Foreign Secretary on January 29, 2015. In 2017, he was given a one-year extension in January. He completed his tenure on January 28, 2018. Following his retirement, Jaishankar joined Tata Sons as President, Global Corporate Affairs. He was conferred the Padma Shree in 2019.