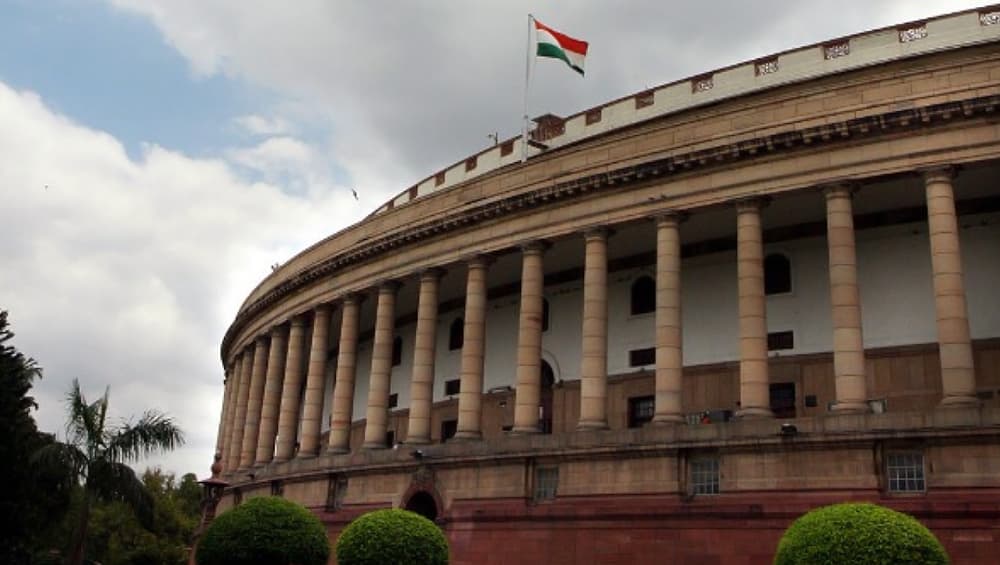 New Delhi, October 21: The winter session of Parliament will begin from November 18 and will continue till December 13. According to a tweet by ANI, the Ministry of Parliamentary Affairs communicated to the secretariats of both Houses of Parliament in this regard. On October 16, a meeting of the Cabinet Committee on Parliamentary Affairs (CCPA), headed by Defence Minister Rajnath Singh, was held to discuss the dates and strategy for Parliament's winter session.
The meeting was held at the residence of the Defence Minister, who heads the panel. Reports inform that the days and sittings of the session will be officially announced soon. In 2018, the Winter Session had begun on December 11 and lasted till January 8. Winter Session of Parliament to Begin from November 18 With Heated Debate Waiting for Narendra Modi Govt. 
The session last year was the last full-fledged Parliament session ahead of this year's Lok Sabha elections. During the winter session of the Parliament this year, the government plans to convert two crucial ordinances into law besides taking up various other bills for discussion.
According to a report by PTI, one ordinance reducing corporate tax rate for new and domestic manufacturing companies to arrest slowdown in the economy and boost growth was issued in September to give effect to amendments in the Income Tax Act, 1961 and Finance Act, 2019. The report adds that the second ordinance, which was also issued in September, had banned the sale, manufacture and storage of e-cigarettes and similar products.