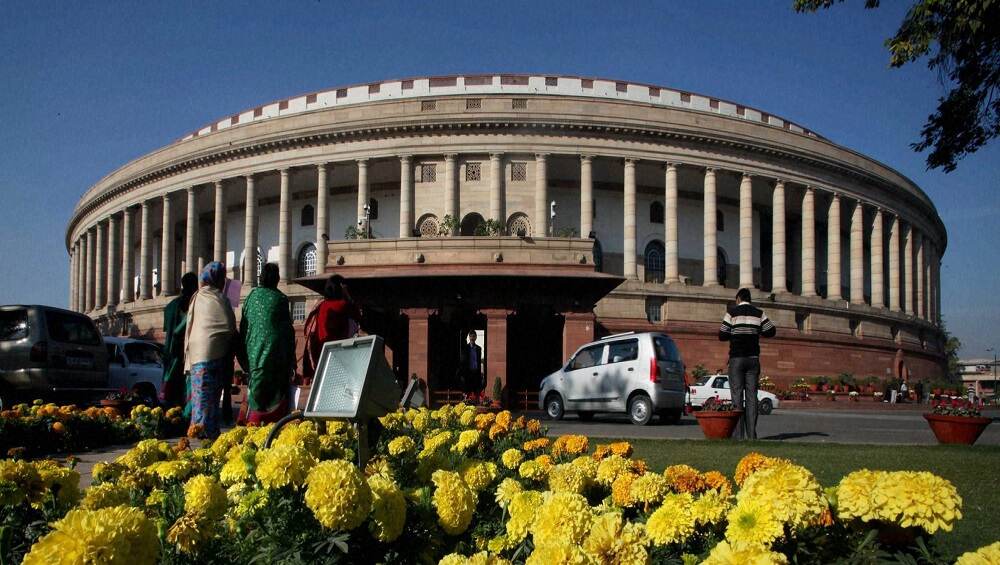 New Delhi, October 17: With almost four months over after the Monsoon Session of the Parliament, the Cabinet Committee on Parliamentary Affairs (CCPA) on Wednesday gathered at Union Defence Minister Rajnath Singh's residence to discuss the possible schedule for Parliament's winter session. Though there is no confirmation on the date, sources claim that the Winter Session might begin from the third week of November.
According to a report published in the Hindustan Times, the meeting between the members of CCPA has been confirmed. Officials aware of development state that Session might begin in the third week of November and conclude before Christmas. However, no dates can be confirmed unless the CCPA briefs Prime minister Narendra Modi on the outcome of the meeting. Kapil Sibal Hits Out at PM Narendra Modi on Hunger Index Ranking, Says 'Concentrate Less on Politics More on Our Children.
With the current condition of the country which is going through the economic crisis and several other issues like Article 370 revocation, high jobless rate, among others, a heated session of arguments are definitely on the platter. The Narendra Modi government is most likely to face an angry opposition as National Register of Citizens is gaining political in the country.