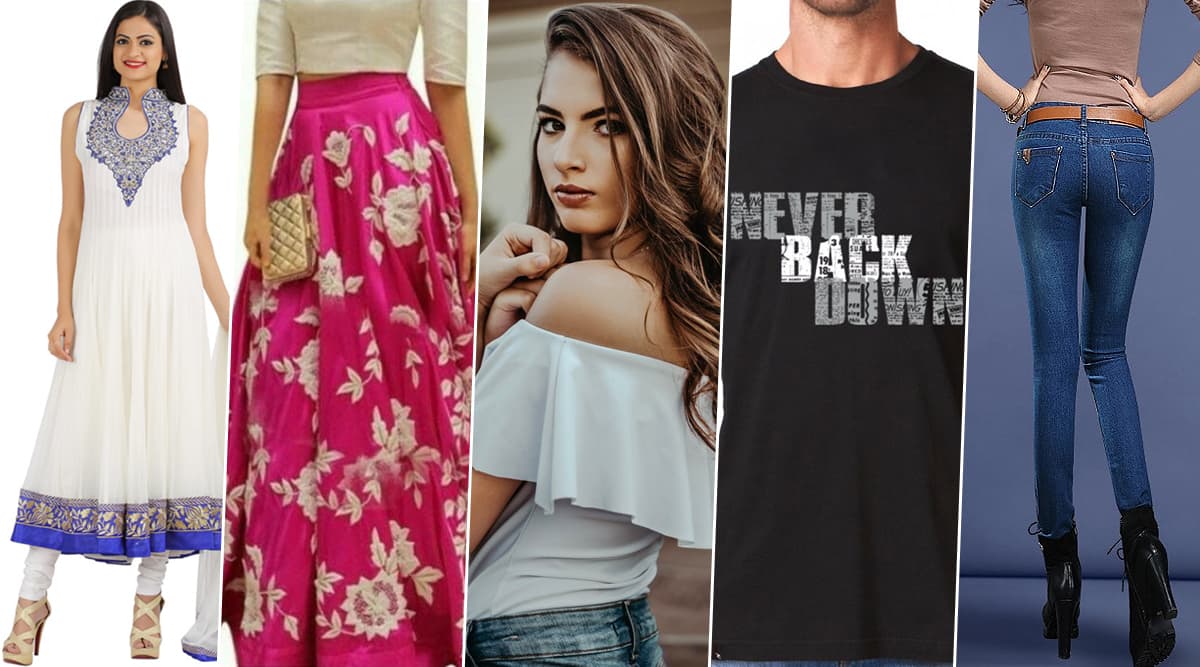 Fashion means differently to different people. But when a certain way of dressing-up or a particular type of clothing becomes a rage among people, it then becomes worthy of being called a trend. The past decade aka the 2010s that legit flew for us millennials, saw some of the best and worst fashion trends that spread like wildfire. Some of these were celeb-inspired, some just became a rage out of nowhere. Well, to us desi millennials, the decade saw rise and fall of so many fashion trends (Say hello to your old friend skinny jeans). In this article, we won't be talking about runway fashion but the fashion trends that we practically saw on the streets of India. Let's take a look at all the fashion trends that took over every desi millennial's heart in the past decade:
Skinny Jeans
Also commonly known as pencil jeans or tight jeans that also later came in the form of jeggings, the 2010s was all about them. The trend soared at the beginning of the decade and then fell by the end of it. In 2010, we were just getting over Kareena Kapoor style bell-bottoms, came in skinny, tight-fitting jeans. Initially, it seemed like a completely absurd thing but later we fell in love! Year Ender 2019: From Transparent Bags and Biker Shorts to Bell Sleeves and Box Crop Tops, Fashion Trends We Would Happily Say Goodbye To in 2019. 
View this post on Instagram
Anarkali
At around the same time, Anarkali became super popular amongst desi girls. Right from the floor-length ones to the ones that came with thick borders, you know exactly what we are talking about. Some of them were in net and some in brocade or chiffon. For those who were living under a rock this whole decade, here's a picture:
View this post on Instagram
Off/Cold-Shoulder
2017-18 saw all the Indian girls flaunting their shoulders through their tops. A variety of off-shoulder and cold-shoulder tops took over the markets. We saw everyone donning them. Right from the ones that were frilled to the body-fitted ones, we're glad that it is over now.
View this post on Instagram
Ballet Flats
In terms of shoes, we saw flat ballet shoes stay throughout the decade. Whether with skirts of Skinny jeans, most desi millennial girls wore them. Take a look at the kind of shoes we are talking about:
View this post on Instagram
Skirt-Crop Top Co-Ords
Remember the time, you would see every woman at any given Indian wedding, wearing a long floor-length floral or embellished skirt with a crop top(often off-shoulder or shirt style)? Well, shararas are back and Skirt-crop top co-ords can retire now! See pic:
View this post on Instagram
Millennial Pink
2016 out of nowhere saw millennial pink come in trend. This kind of pink was chic and stood out like a charm, but only some of the desi millennials caught on this trend.
View this post on Instagram
The 80s and 90s Trend
2019 was all about the 80s and 90s! Friends fashion became a rage, logos were everywhere, block letters became really famous.
View this post on Instagram
Athletic- Casuals
For a short time in around 2017 and 18, casual tracksuit kind of co-ords went viral, people very quickly fell in and out of love with it.
View this post on Instagram
Neon Everything
This is one of the trends that is popular, even RN. Anything and everything in neon pink, green, yellow etc became a rage. We don't think it is here to stay but you never know!
View this post on Instagram
Did we miss out something? Let us know in the comment section below. The predictions for the next year suggest that it is going to be all about layers, bright colours and glistening, glamorous looks. We can't wait. Is there anything from the past decade that you want to stay?