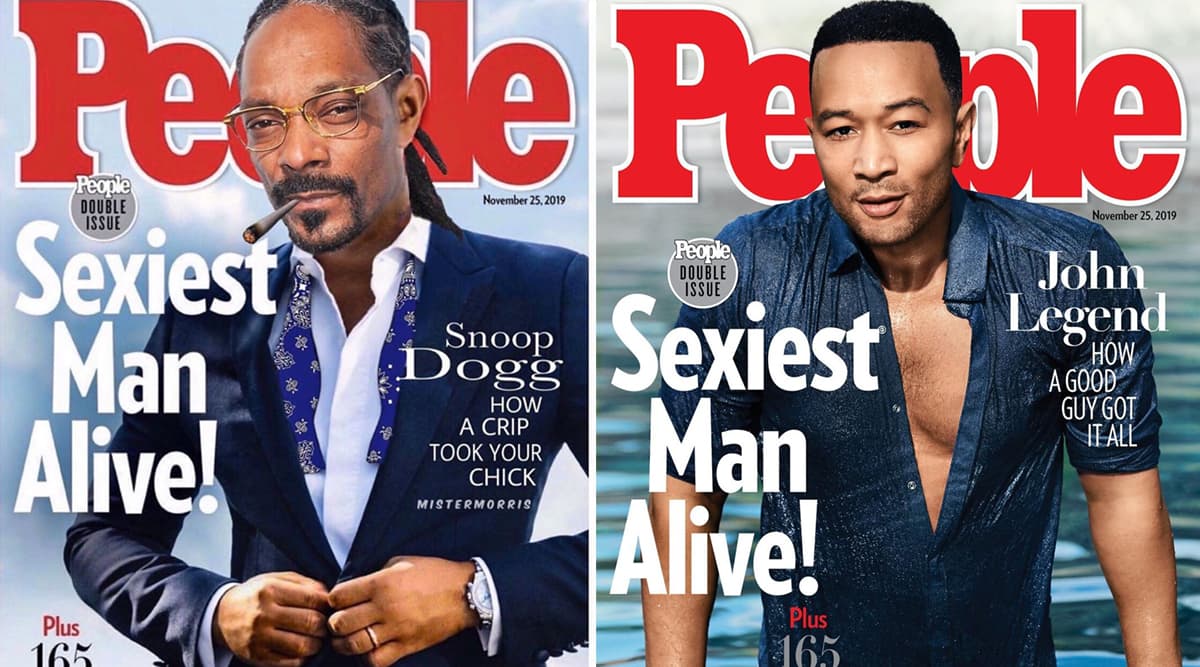 People's Magazine declared musician John Legend as the "Sexiest Man Alive 2019" featuring him on the magazine cover. But everyone might not agree with the choice and come to a collective conclusion of who is the sexiest. The definition of sexy may also differ from one to another. Snoop Dogg for one doesn't seem to be impressed with the magazine's choice and decided to edit himself on the cover page. The American rapper posted a picture on his Instagram where he edited John Legend's cover and put his own picture dressed in a blue suit. Dogg has made himself the self-proclaimed "Sexiest Man Alive." John Legend Crowned People's Sexiest Man Alive 2019 and Twitterati Believe Jason Momoa, Keanu Reeves Were Better Contenders.
Snoop Dogg tried a bit too hard to take away Legend's charm. He is seen dressed in a crisp blue suit with an undone bow tie, and he looks ready to undone his suit button too. And one cannot miss the joint in his mouth too. Along with this picture, he added a cheeky text. His version of the magazine cover read "Snoop Dogg How a Crip Took Your Chick." In the caption, he just wrote a Thank You with emojis. Well, well, what do we say? 7 John Legend Pictures That Will Convince You That He's the Right Fit for the Sexiest Man Alive 2019 Title By People Magazine!
Here's Snoop Dogg's Pic Declaring Himself as Sexiest Man Alive:
View this post on Instagram
In case, you haven't looked at the original cover of John Legend, here's how it looks.
John Legend on Cover of People's Magazine:
View this post on Instagram
Fans of the rapper were left laughing at his tactic to get some attention. Needless to say, the die-hard fans love it and agree with his sexiness. Last year, exactly around this time the rapper received a star on the Hollywood Walk of Fame. John Legend hasn't yet replied to this cover change, we wonder if he has some inputs on his competition.