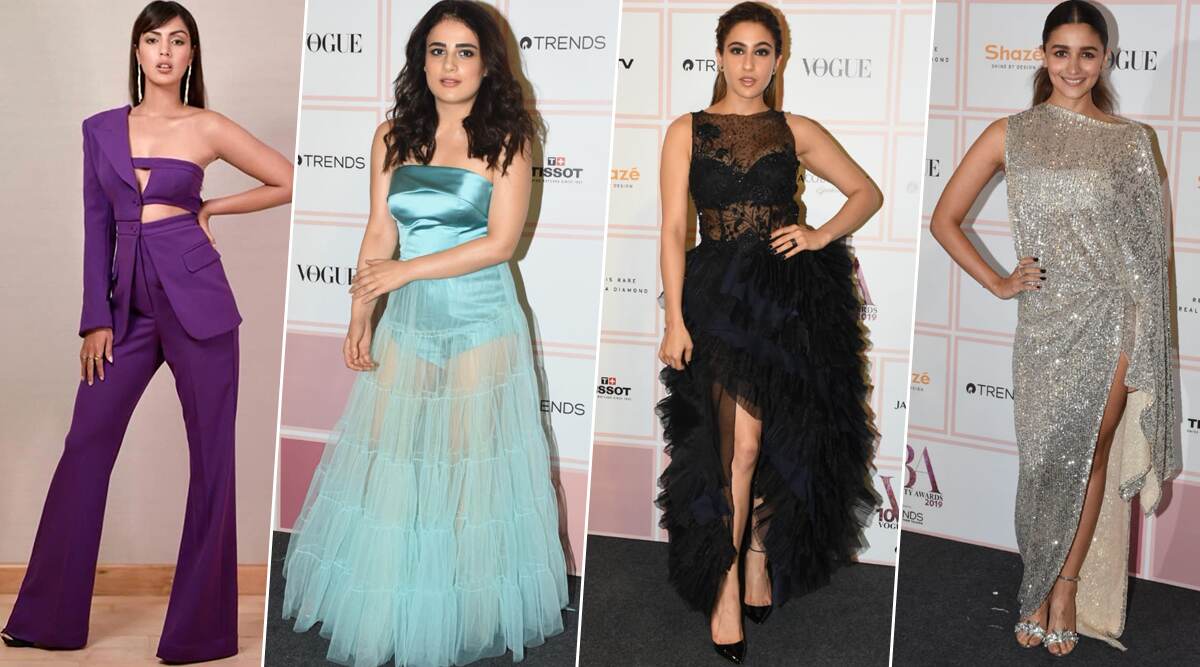 The annual Vogue Beauty Awards 2019 took place in the city tonight and it was such a fantastic affair. The publication marks its 10th awards anniversary this year and this makes it extra special for them. Previously we have seen tons of celebrities strutting in style on its red carpet, some of who still find a place in our best-dressed category of all time. Anyways, leaving aside the stunners, it's time we meet the bummers from tonight. Vogue Beauty Awards 2019 Best Dressed: Shahid Kapoor, Malaika Arora and Rakul Preet Singh Deserve a Round of Applause for their Brilliant Styling (View Pics).
It's time we pick the worst-dressed celebrities of Vogue Beauty Awards 2019 and the list includes some of our favourite names. But, without being partial or siding with our beloved celebs, let's name the celebs whose baffling choices disappointed us tonight. Have a quick look below.
Alia Bhatt
The silhouette is boring. Actually, there's no silhouette here. Its asymmetrical pattern ruins the entire fun.
Sara Ali Khan
While the outfit is highly decent, Sara is not able to nail it. It didn't have the desired outcome that we hoped for it to have.
Radhika Madan
Okay, what was this? Just one question. What was this outfit? It was so BAD.
Shibani Dandekar
Not a red carpet outfit we believe!
Rhea Chakraborty
Kareena Kapoor Khan and Deepika Padukone pulled off this colour so much better.
Shilpa Shetty
The black and gold colour combination doesn't work here. It's killing the otherwise wow outfit.
Gabriella Demetriades
The leather patch around her waist seems unwarranted. Ditch it and the outfit may look gorgeous.
While we appreciated the stunners in the past, it was time to meet the bummers and here they are. Hopefully, you guys will agree with us and even if you don't, do comment your views in the section below. We'd love to hear what you have to say.