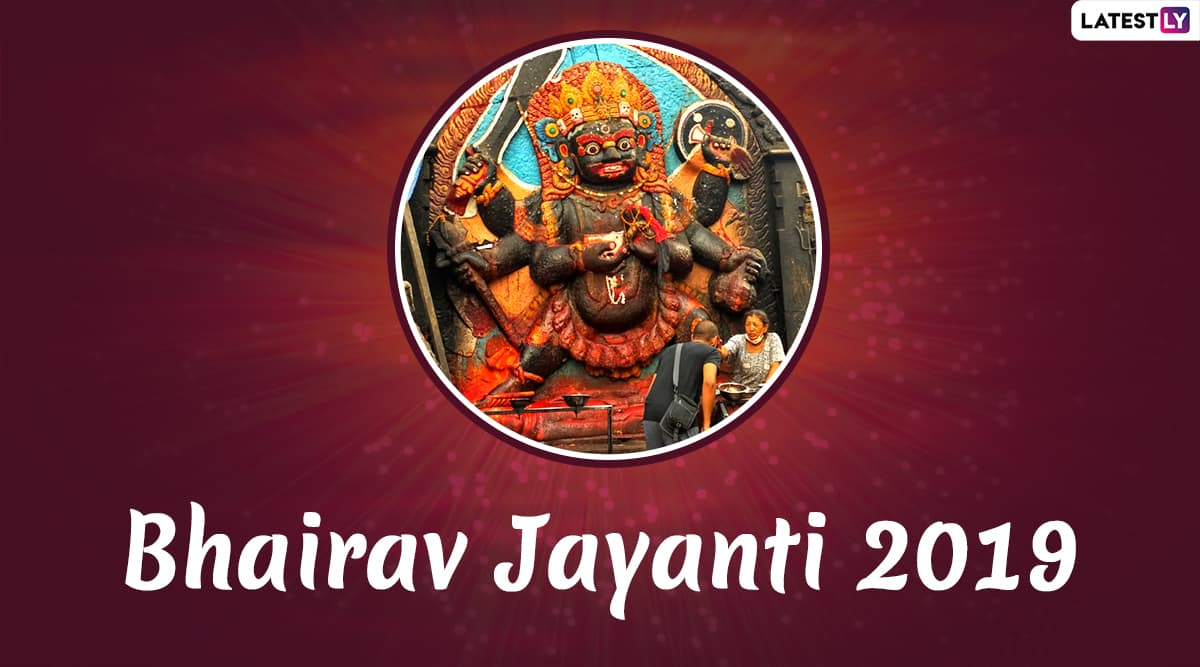 Kalabhairav Jayanti, also known as Bhairava Ashtami, is the birthday of Bhairava, a fearsome and wrathful manifestation of God Shiva. This Hindu festival is celebrated widely across India. Kalabhairav Jayanti 2019 is commemorated on November 19 and devotees observe an all-night vigil, filled with prayers, and share the tales of Lord Bhairav. Lord Bhairava is also referred to as Dandapani as he holds a rod to punish the sinner. Since Bhairava Ashtami 2019 falls on Tuesday, one of the weekdays that is dedicated to Lord Bhairava, it is considered to be more auspicious. In this article we, will look at Kala Bhairava Ashtami 2019 pooja date, Bhairav Jayanti tithi, puja vidhi, the significance, Bhairava Ashtami 2019 HD Images & Kalabhairav Jayanti Wishes, WhatsApp Messages, SMS and Greetings to Send On Bhairavashtami. Kala Bhairava Ashtami 2019 Pooja Date: Bhairav Jayanti Tithi, Puja Vidhi, Significance of the Hindu Festival Commemorating Lord Shiva's Fearsome Avatar.
Bhairava Ashtami is celebrated with special enthusiasm and fervour in the northern states in India, with special festivities in the BHairava Temples in Vaishno Devi and Varanasi. The celebration rituals also include singing aartis to please Lord Bhairava at the strike of midnight and paying special respect and prasad to Lord Bhaiarava, as well as his Vahan (animal vehicle), the dog. As we prepare to celebrate this important festival, it is crucial to understand the significance it holds in our mythology.
When is Kalabhairav Jayanti Celebrated?
Bhairava Ashtami or Kalabhairav Jayanti is celebrated every year on the eighth lunar day (Ashtami) in the fortnight of the waning moon (Krishna Paksha) in the Hindu month of Kartik in the South Indian Hindu Calendar or Margashirsha as per the North Indian Hindu Calendar. However, the date always falls on the same day, and this year Bhairava Ashtami is being celebrated on November 19, 2019.
Ashtami Tithi Begins - 03:35 PM on Nov 19, 2019
Ashtami Tithi Ends - 01:41 PM on Nov 20, 2019
Why is Bhairava Jayanti Celebrated?
Bhairava Jayanti marks the day that Shiva's wrathful avatar, Bhairav was born. It is believed that the Trimurti Gods, Brahma, Vishnu and Shiva were once having a heated discussion about who was the strongest of them all. In this interaction, mythology notes that Lord Brahma insulted Lord Shiva and in the plight of his anger, the terrifyingly powerful form of Kala Bhairava appeared from his third eye and slays one of Lord Brahma's head. It is believed that Brahma was five-headed until this incident, and his fifth head was stuck to Lord Bhairav's hand as a punishment for his grave sin. Devotees believe that Bhiarava expedited his sin by performing the vow of Kapali and roaming about the streets as a naked beggar. His songs are said to have finally been washed off in Varanasi, where he is considered to be the guardian deity, and his famous temple still exists.
How is Kalabhairav Jayanti Celebrated?
Every year, many devotees of Lord Bhairava begin an eight-day pilgrimage of the eight temples dedicated to Ashta Bhairava and finally reach the famous Bhairava Temple in Varanasi for the special aarti. While the sculpture of Lord Bhairava is kept covered under a cloth, all year round, on the day of Kalabhairava Jayanti, his full sculpture is unveiled. Lord Bhairava is adorned with a garland with silver skulls at this temple and devotees from across the country flood the gates of this auspicious place to celebrate this day.
Bhairava Ashtami 2019 HD Images & Kalabhairav Jayanti Wishes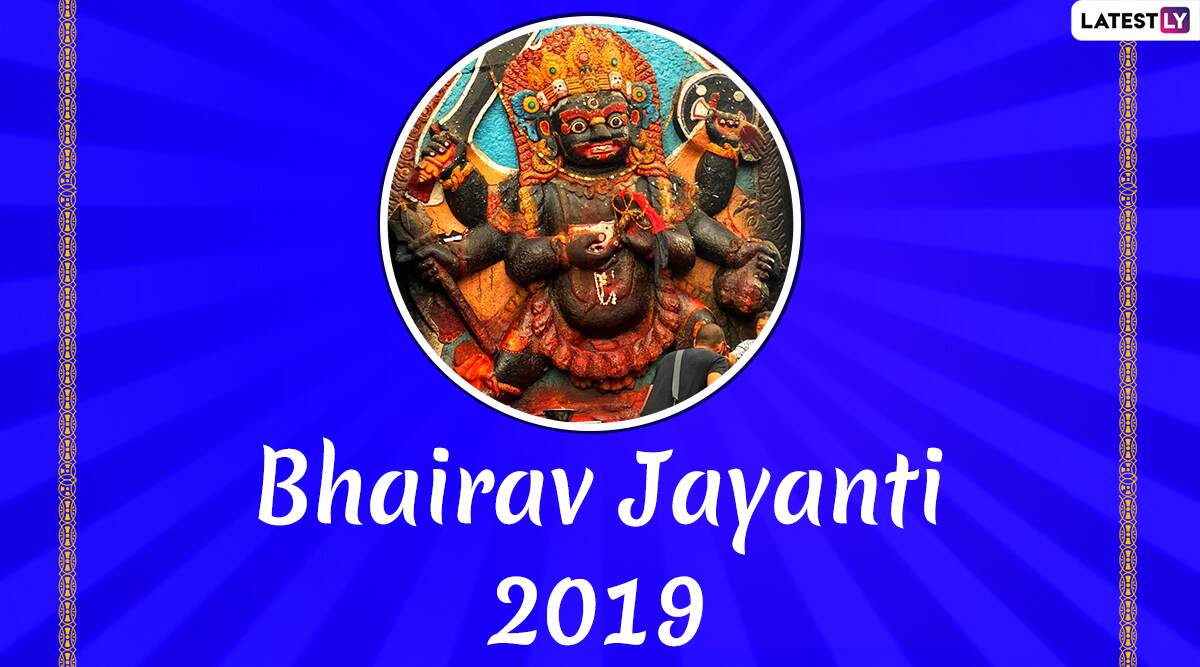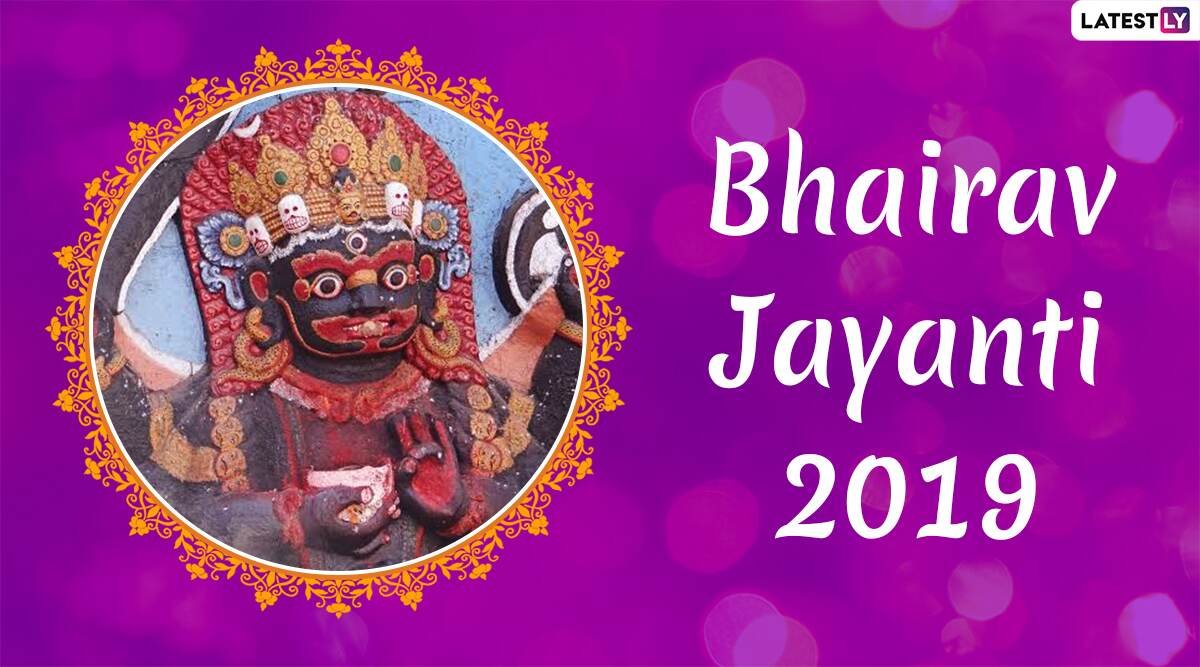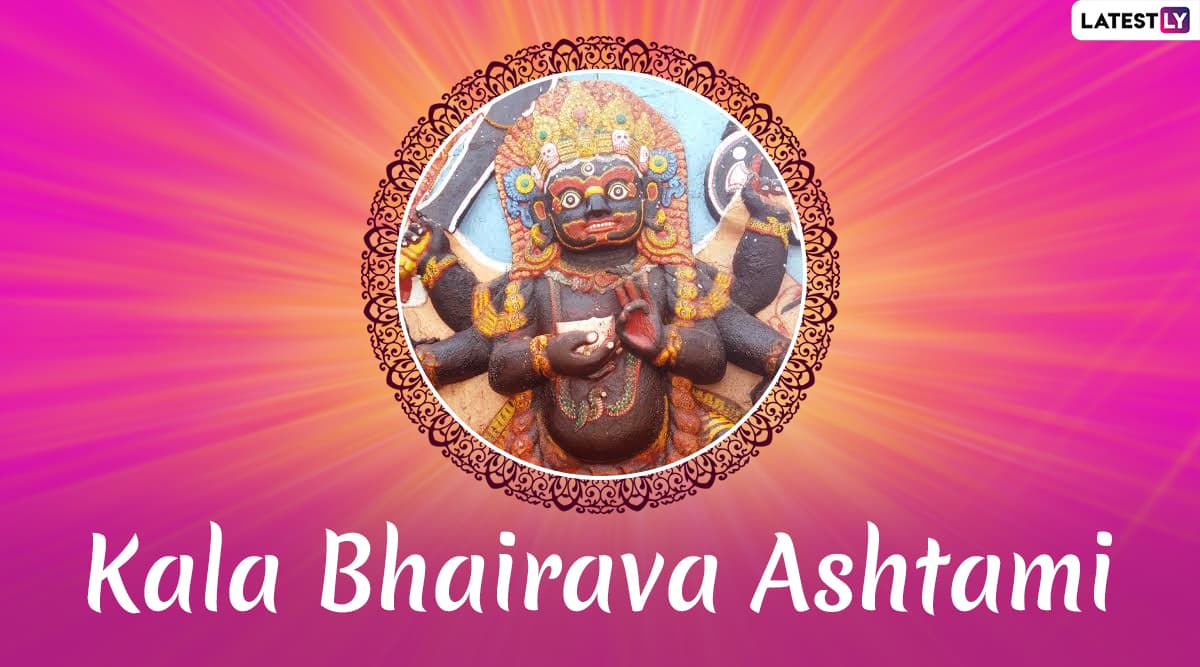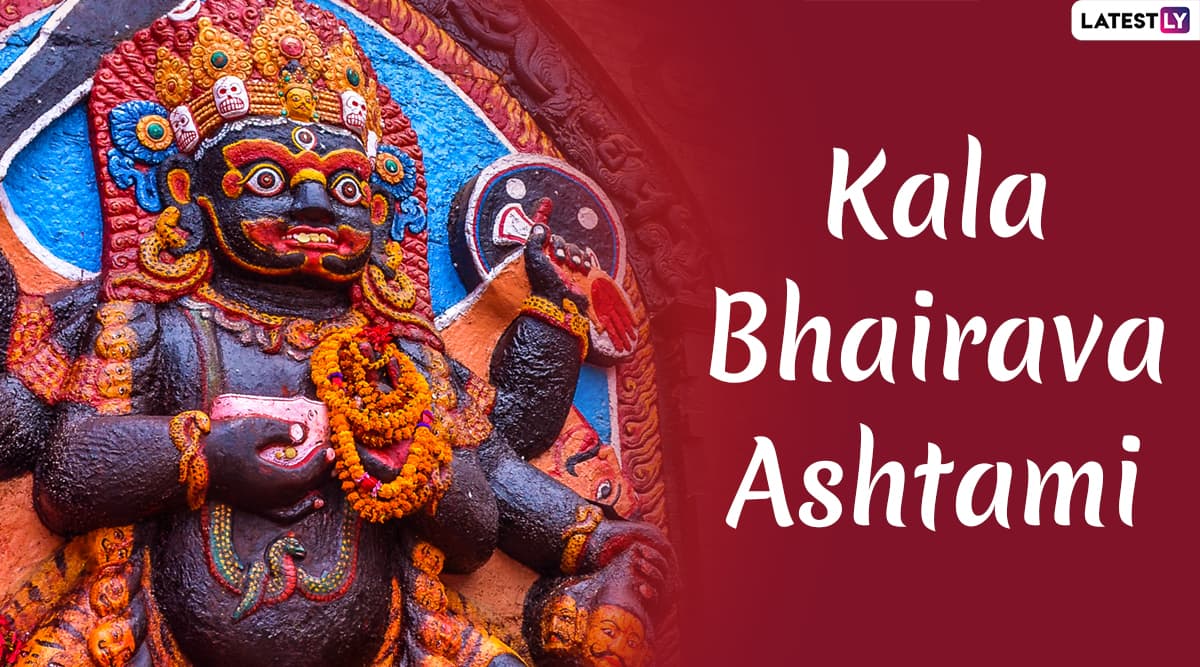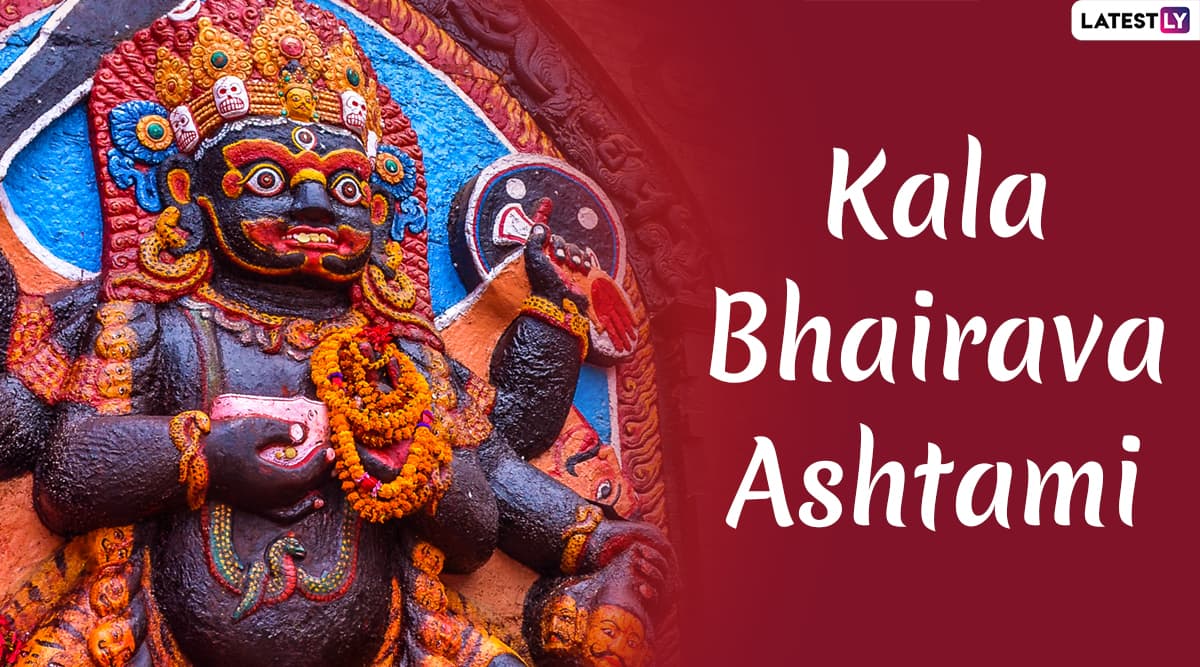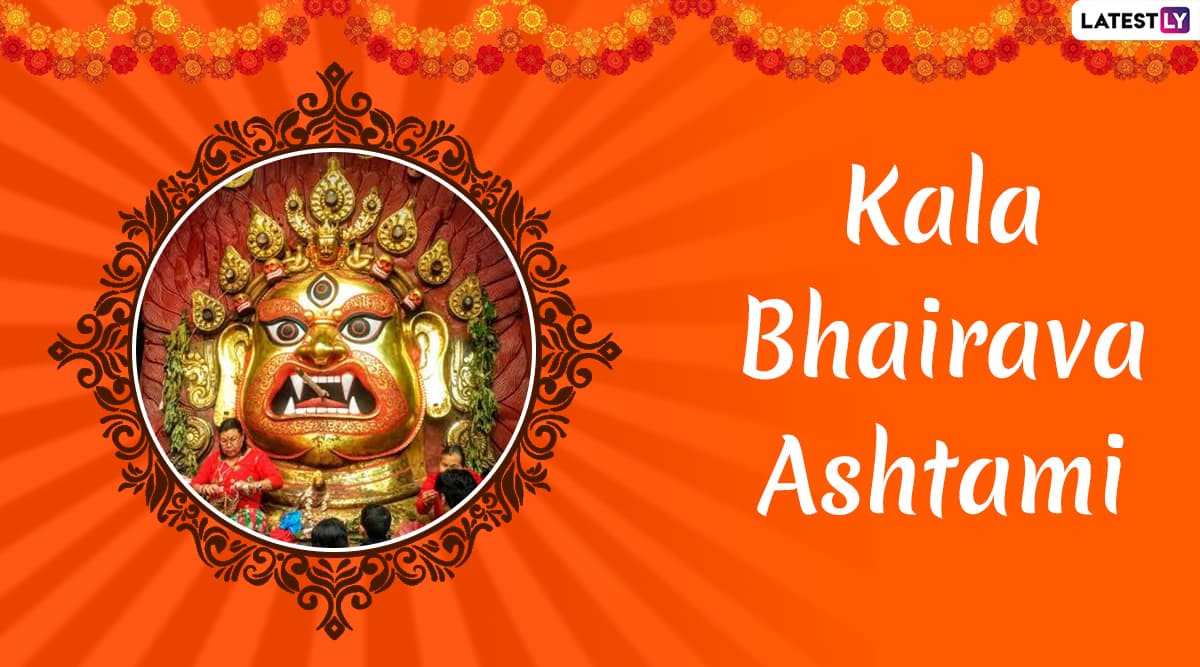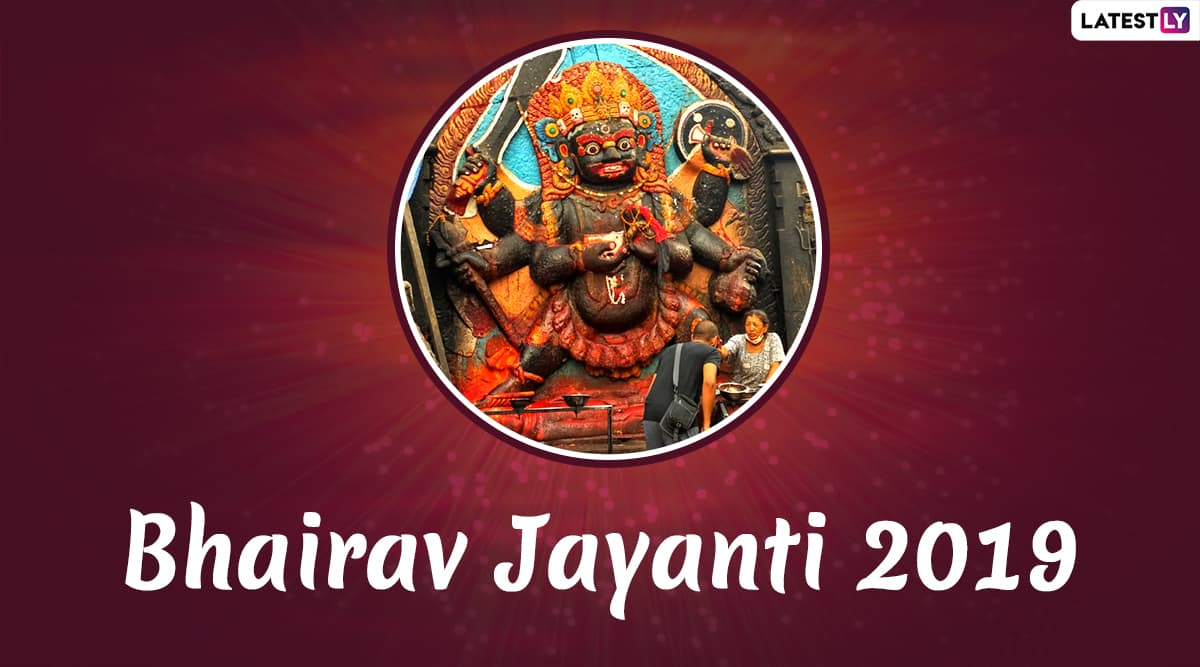 While the celebrations of Kalabhairav Jayanti is observed across the country, the festivities are more special in the temples that are dedicated to this avatar of Lord Shiva. The Bhairav Prasad Temple in Vaishno Devi hills in Kashmir also has special events planned for this day. Lord BHairava is said to free his devotees of the fear of death as well as the sins they have performed. And many devotees across the country who perform special aartis for Lord Bhiarava all night long, also offer oblations to their dead ancestors after taking a bath in the morning. We hope that this Bhairava Ashtami fills your life with the success, peace and happiness that you seek! Happy Kalabhairav Jayanti.