Muslim community is celebrating Eid al-Adha, second Eid of the year with fun and fervour worldwide. Also known as Bakrid or Qurbani, Eid al-Adha 2019 falls on August 12 (Monday). The day witnesses people offering prayers and joining in for lavish feast with family and friends. People hug and wish each other with the traditional greeting "Eid Mubarak" meaning "Have a Blessed Eid". They also exchange wishes online on the sacred Islamic festival. If you too are looking out for new Bakrid Mubarak images, Eid al-Adha Mubarak photos and wallpapers, Eid Mubarak photos, Eid ul-Adha WhatsApp Stickers, GIF image greetings and messages. Happy Eid al-Adha 2019 Wishes: WhatsApp Stickers, Bakra Eid Mubarak GIF Images, Greetings, SMS, Shayari, Messages to Send on Bakrid.
The 'Festival of Sacrifice' - which falls on the 10th day of the Zul-Hijja month in the Islamic calendar, also the month in which the holy Haj pilgrimage is performed - salutes the readiness of Ibrahim, the Prophet and Messenger of God, to sacrifice his son an act of allegiance to His command. From Mecca to Baghdad, Arab Muslims celebrated Eid al-Adha by sacrificing animals on Sunday. The ritual honours how Abraham offered to sacrifice his son as an act of obedience to God. Bakra Eid Mubarak Shayari 2019 in Urdu and Hindi: WhatsApp Stickers, Bakrid Mubarak Images, Poetry, SMS, GIF Greetings, Status, Facebook Messages to Wish Eid Al-Adha.
On this special occasion, people wish each other peace, love and brotherhood. They do it by sending Bakra Eid Mubarak images, Bakrid HD wallpapers, Happy Eid al-Adha WhatsApp Stickers, Eid ul-Adha GIF image greetings, Bakrid Mubarak status, Urdu shayari, Bakrid Mubarak greetings, Eid al-Adha 2019 wishes, Eid al-Adha Mubarak WhatsApp stickers, Bakra Eid images and wallpapers, Eid ul-Adha SMS, Eid al-Azha Shayari, Bakrid Mubarak Shayri, Eid Mubarak messages in Arabic, Eid Mubarak GIF image greetings, Bakrid 2019 WhatsApp messages, Bakrid Shayari Image, Eid Ul-Adha Mubarak, Bakrid Shayari in Hindi, Bakrid Shayari Video, Eid Ul-Adha Mubarak Status, Bakrid Shayari Image Wallpaper, and more.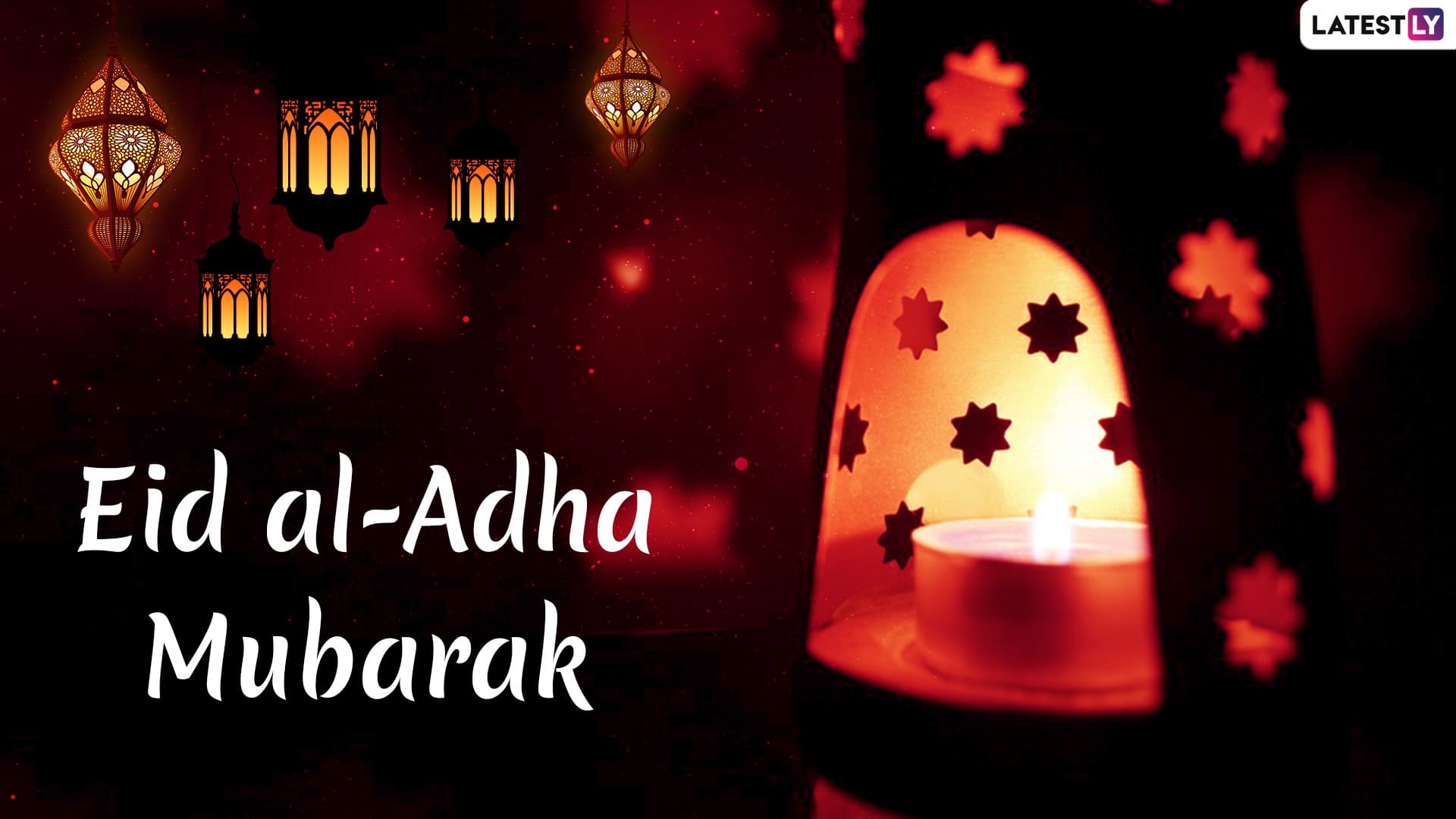 WhatsApp Message Reads: Eid Al-Adha Mubarak: It Is Not Their Meat nor Their Blood, That Reaches Allah: It Is Your Piety That Reaches Him: He Has Thus Made Them Subject to You, That Ye May Glorify Allah for His Guidance to You and Proclaim the Good News to All Who Do Right.
WhatsApp Message Reads: May the Magic of This Eid Bring Lots of Happiness in Your Life and May You Celebrate It With All Your Close Friends and May It Fill Your Heart With Wonders. Eid Mubarak!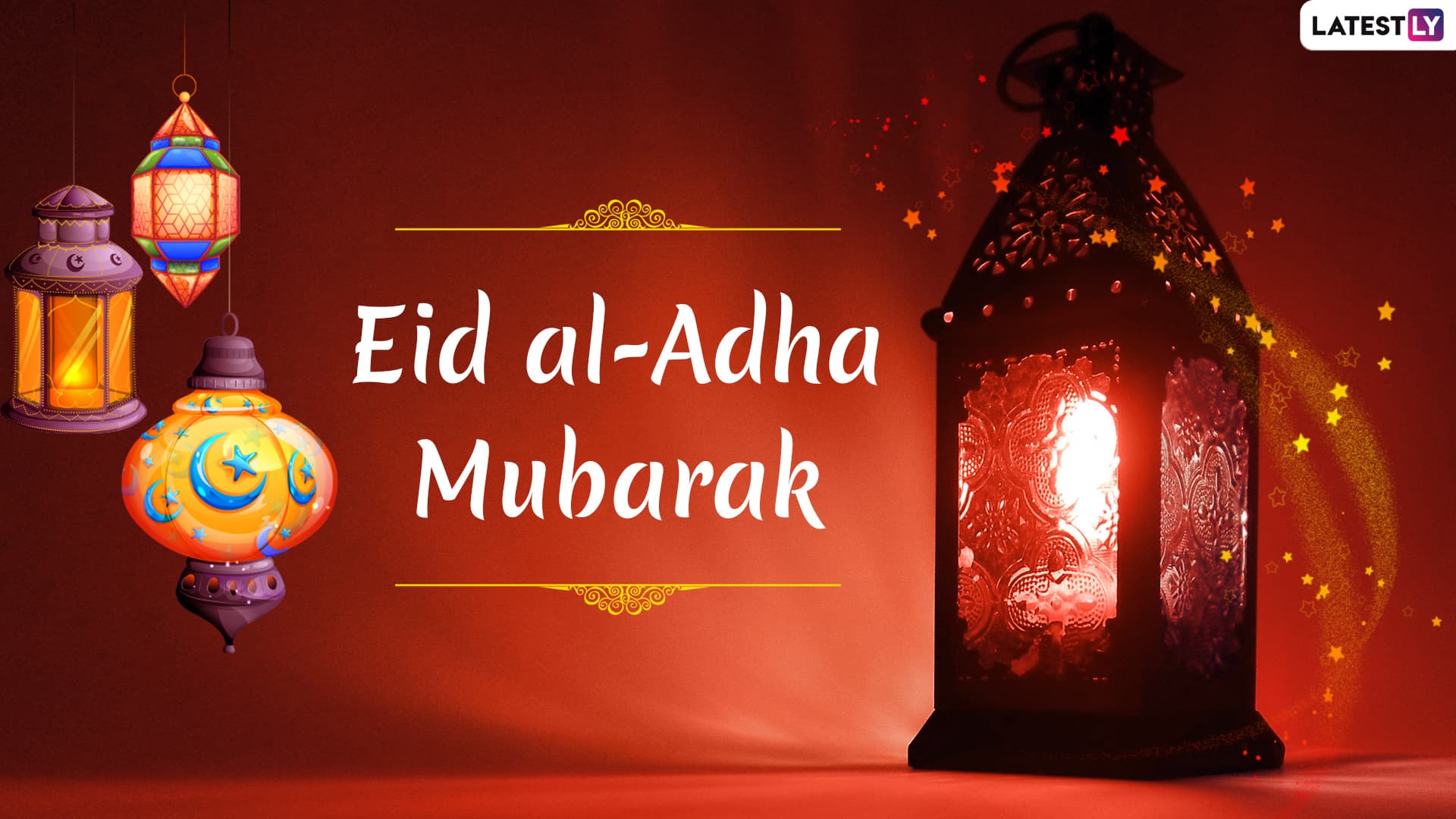 WhatsApp Message Reads: On Eid Al-Adha, Wishing That Your Sacrifices Are Appreciated and Your Prayers Are Answered by the Almighty. Have a Blessed Eid Al-Adha!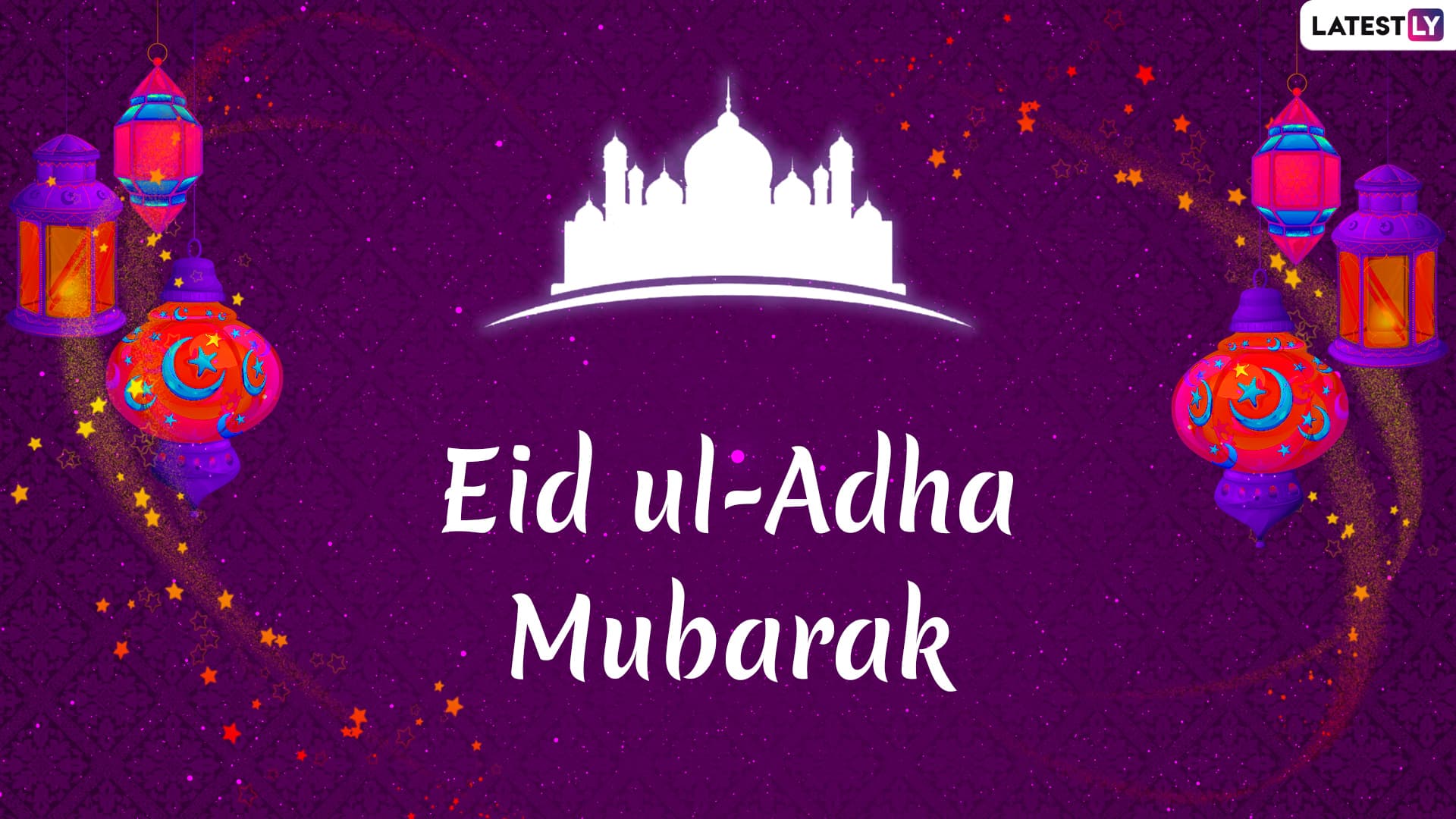 WhatsApp Message Reads: May This Eid Make All Your Dreams Come True. May You and Your Family Be Blessed on This Auspicious Day. Eid Mubarak!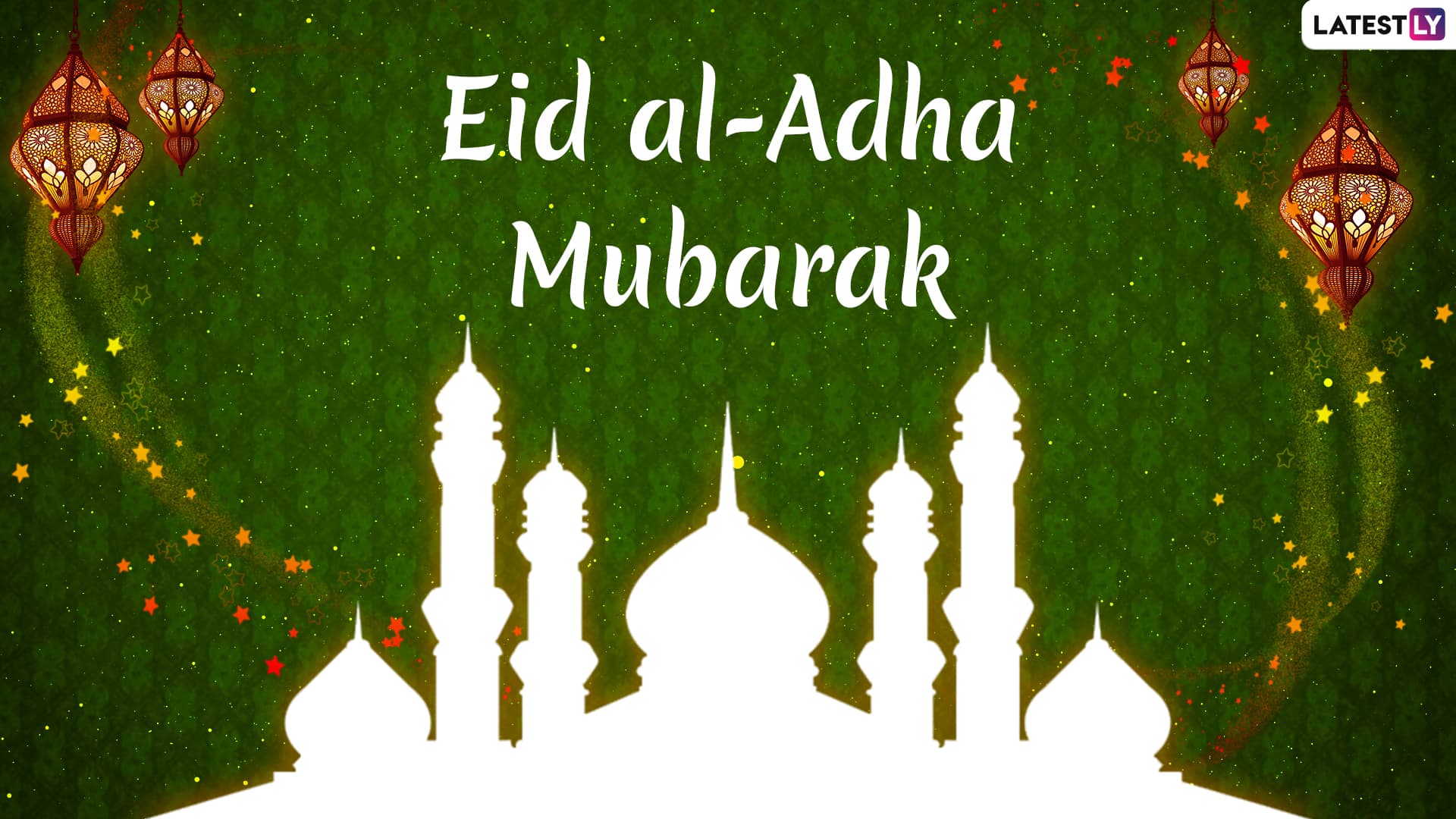 WhatsApp Message Reads: He Is the One God; the Creator, the Initiator, the Designer. To Him Belong the Most Beautiful Names. Glorifying Him Is Everything in the Heavens and the Earth. He Is the Almighty, Most Wise.
WhatsApp Message Reads: May Allah Make All Your Wishes Come True and Fulfil All the Desires You Have. Here's Wishing Your Family and You Happiness Now and Always. Eid Mubarak!
How to Download Eid al-Adha stickers for WhatsApp? It is quite simple. All you have to do is visit the Play Store. You can search by using keywords, Eid al-Adha, Bakrid, Eid ul-Azha, Bakra Eid and more. Eid-ul-Adha is an Eid of sacrifice and commitment of Allah's orders. May Allah bless us with the same in all circles of life! Bakra Eid Mubarak