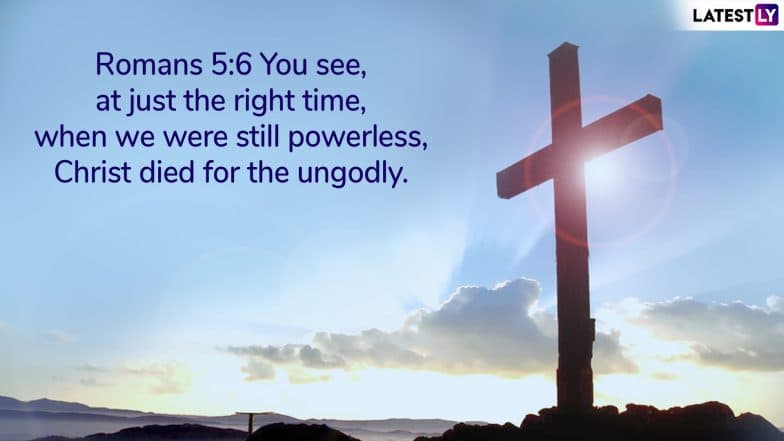 Christians all over the world are observing Good Friday today ie on April 19 this year. Also called the Holy Friday, it is the day which commemorates the crucifixion of Jesus Christ. It is a solemn day observed with humility and remembering the sacrifice of Christ for his people. Observed as a day of sorrow and penance, people also pass on Biblical verses remembering Jesus Christ. Since it is a day of mourning, there are no greetings for Good Friday. But people still share thoughtful messages and quotes, remembering the sacrifice made by Jesus Christ. We give you some quotes and messages or Bible verses, Good Friday hymns that you could share to your near and dear ones on this religious occasion of Holy Friday. Why Is It Called Good Friday? What is Great Friday? All Your FAQs Answered On Why Christians Observe Good Friday.
The 'Good' in Good Friday comes from old English which meant Holy. So it is also called as 'Holy Friday'. At some places, there are parades to celebrate and remember Good Friday. It is the part of the Holy Week, a seven day period which is the last week of Lent. Good Friday is one of the oldest Christian holidays observed by the people from centuries ago.  Holy Week 2019 Quotes: Bible Verses to Wish 'A Blessed Week' Ahead of Easter Sunday.
 Good Friday Quotes and Messages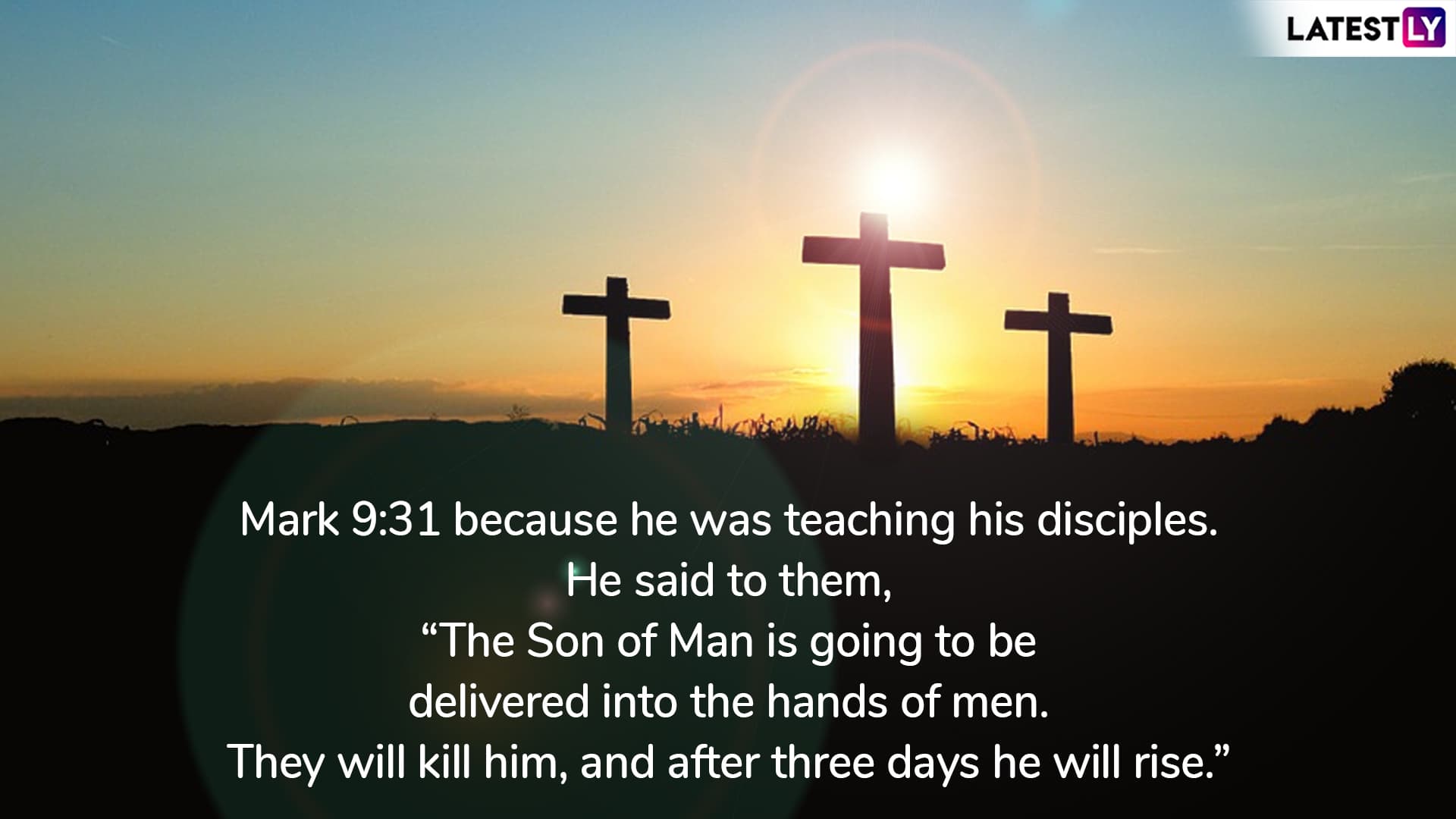 Message reads: Mark 9:31 because he was teaching his disciples. He said to them, "The Son of Man is going to be delivered into the hands of men. They will kill him, and after three days he will rise."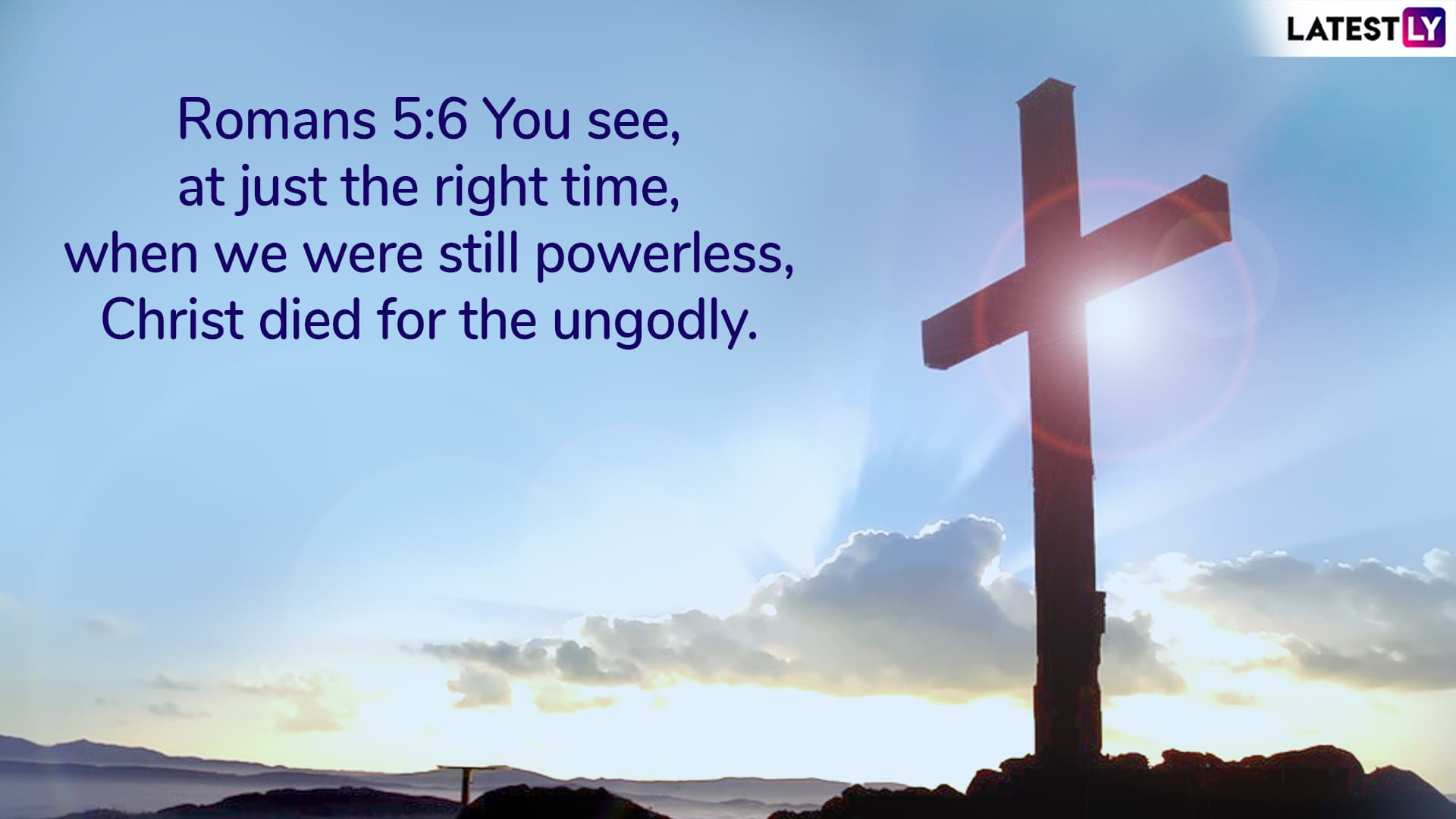 Message reads: Romans 5:6 You see, at just the right time, when we were still powerless, Christ died for the ungodly.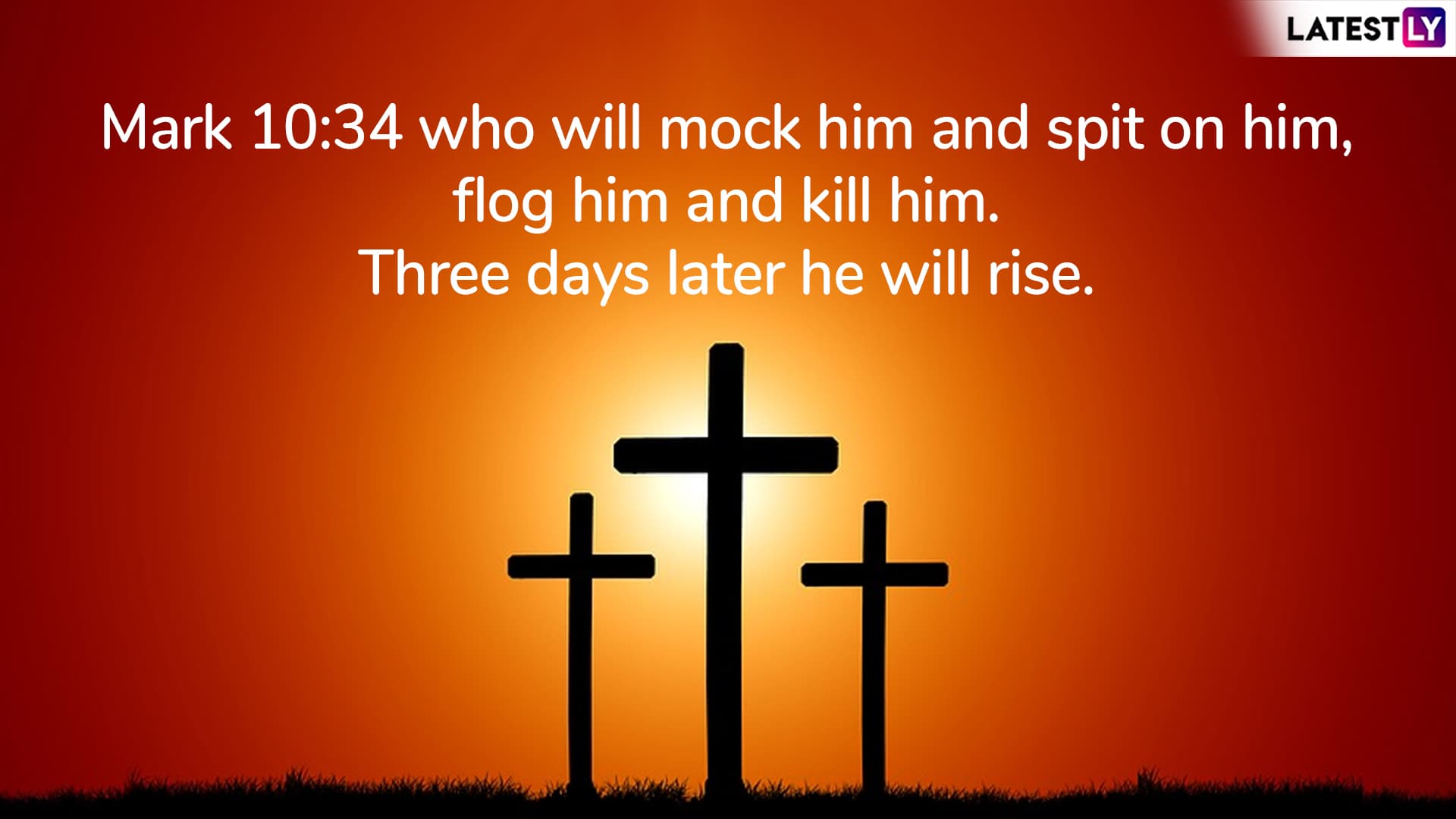 Message reads: Mark 10:34 who will mock him and spit on him, flog him and kill him. Three days later he will rise.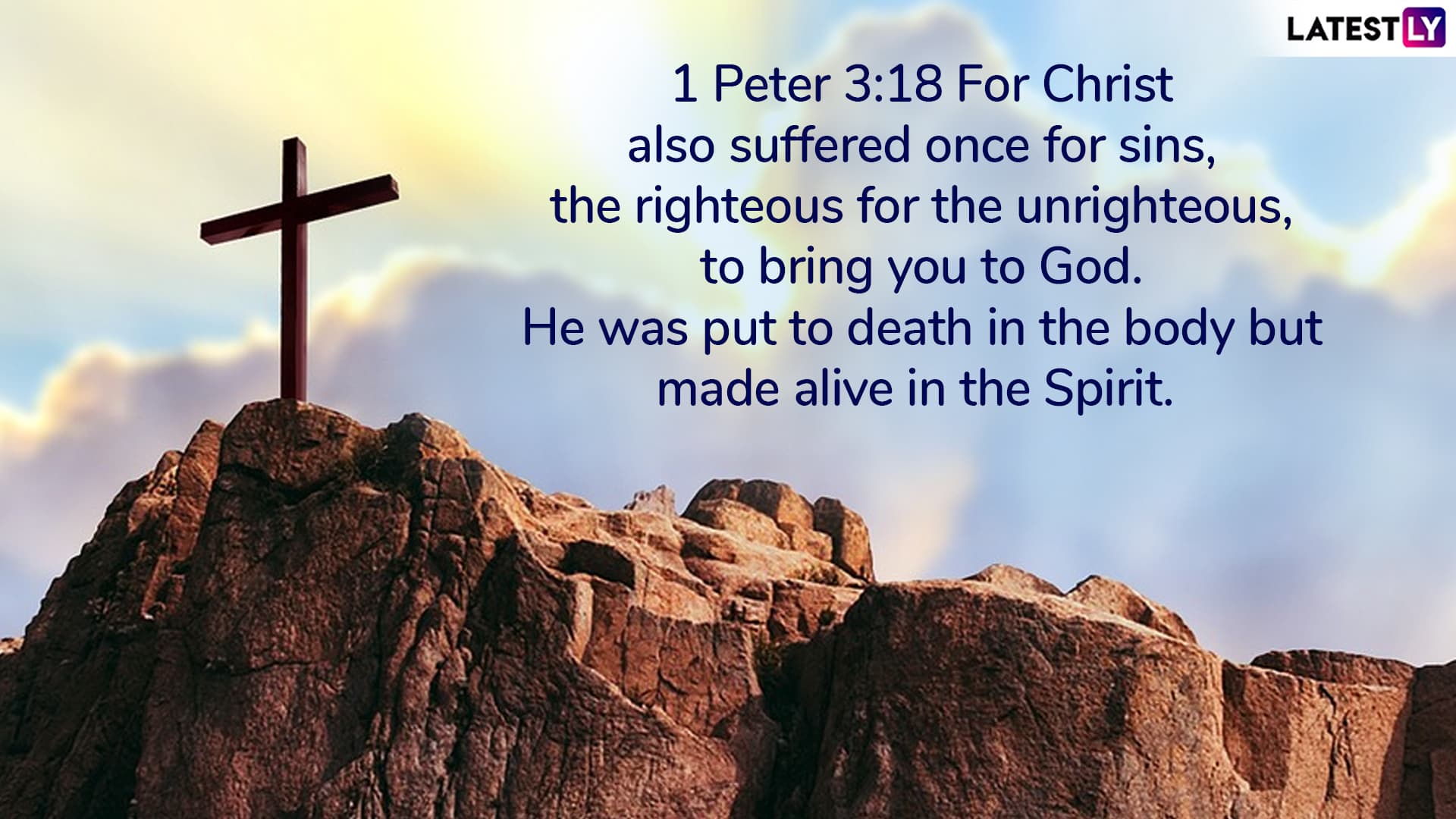 Message reads: 1 Peter 3:18 For Christ also suffered once for sins, the righteous for the unrighteous, to bring you to God. He was put to death in the body but made alive in the Spirit. 
Good Friday GIFs
Good Friday Hymns
On this day, Christians also play religious songs and hymns which talk about the sacrifice of Jesus Christ and his crucifixion.
Watch Video of Good Friday Hymns
Good Friday WhatsApp Stickers
WhatsApp helps you to share greetings with many people with just a click of a button. You can download Good Friday messages and WhatsApp stickers from Play store and send them through the messaging application.
The celebration of Good Friday is far older than the Celebration of Christmas and thus this day is one of the very significant days for Christians. We hope the above collection of Good Friday messages and Bible quotes help to send your thoughts and wishes on this day.