The festival of colours is here, and individuals are getting ready to splash the extra bit of joy with bright gulal.  People are set to witness the sight of adults running around, throwing coloured powder and water at each other exclusively on March 2, 2018. In different parts of the country, Holi is known by various name such as Dhuleti, Dhulandi, Dhulivandan or Rangapanchami. Participants are encouraged to wear clothing and shoes which are old (as the colour might not wash out). And that is not all! Adults who are away from their family for various reasons are browsing the internet to find the best quotes that will rightly express their feelings towards their loved ones on the festival of colours. The advent of social media has provided the individuals with a platform where they can share their moments, their feelings and surprise their near ones posting beautiful pictures. And here you are looking for a good caption too. To make it little easy here we have come up with the best Holi 2018 wishes, Facebook status, WhatsApp messages, beautiful quotes and super cool GIF Images.
These Holi messages will help you to pick up the exact lines according to your emotions and you will have your share of fun while you rub the bright colours to your friends and everyone present near you. You also need to be careful while you spray the gulal so that you are not hurt in any way. Sunglasses can help to keep the powder out of your eyes. People of all age-groups are seen dancing on the beats, gathering near the food stalls to grab those finger-licking chaats and to add that extra dose of thrill, they devour bhaang. While you list your favourite colours, do and don'ts, here we have listed the beautiful Holi 2018 wishes, SMS, Facebook greetings, WhatsApp messages, beautiful quotes and super cool GIFs.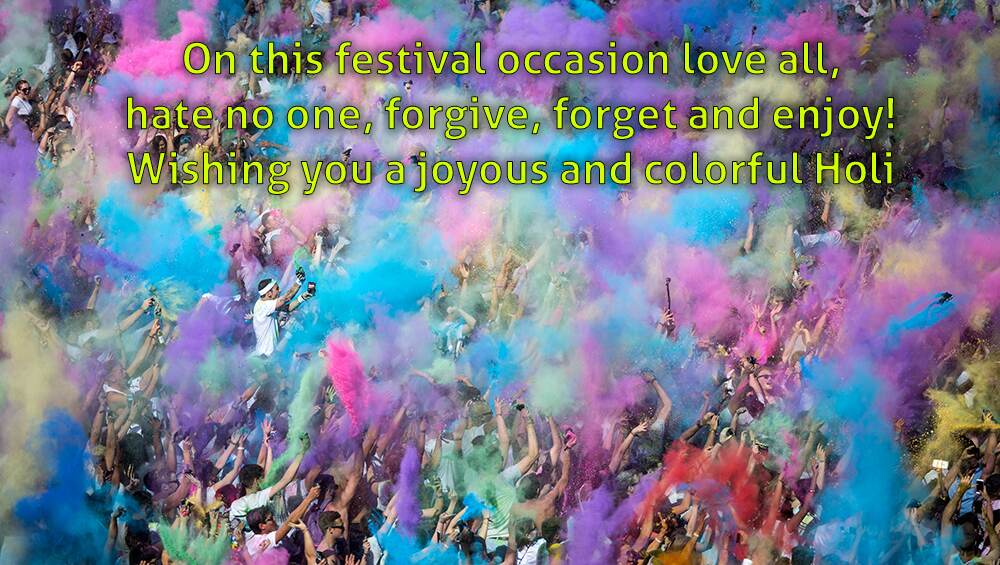 On this festival occasion love all, hate no one, forgive, forget and enjoy! Wishing you a joyous and colourful Holi.
Life is full of colours, may this HOLI festival, you get even more colours in your life, and enjoy them at their brightest shade.. Happy Holi 2018!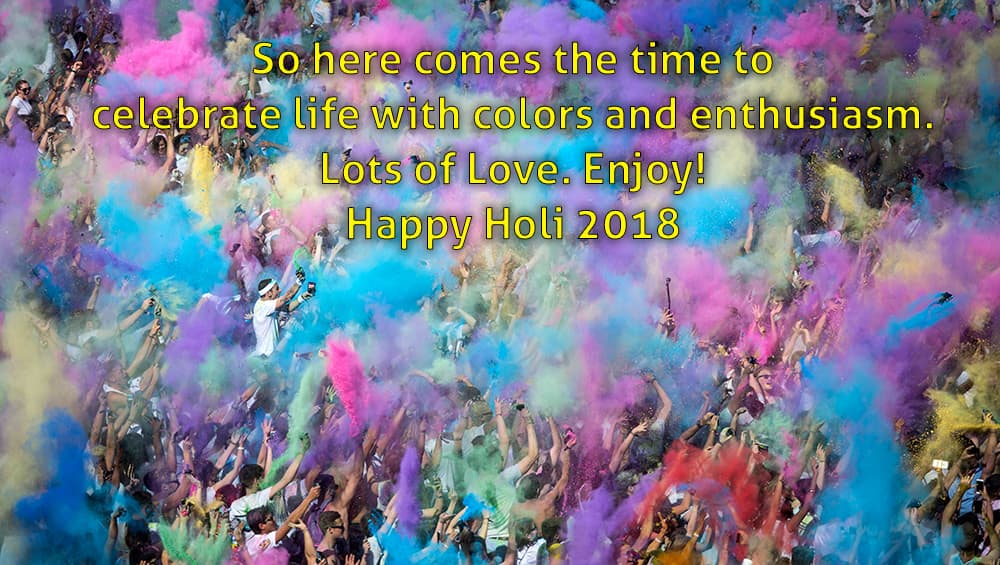 So here comes the time to celebrate life with colours and enthusiasm. Lots of Love. Enjoy! Happy Holi 2018
They say hearts meet during this festival, but I say that each beating heart is felt more strongly, amidst the mirth and merriment, life presents its most beautiful element- Colours! Happy Holi 2018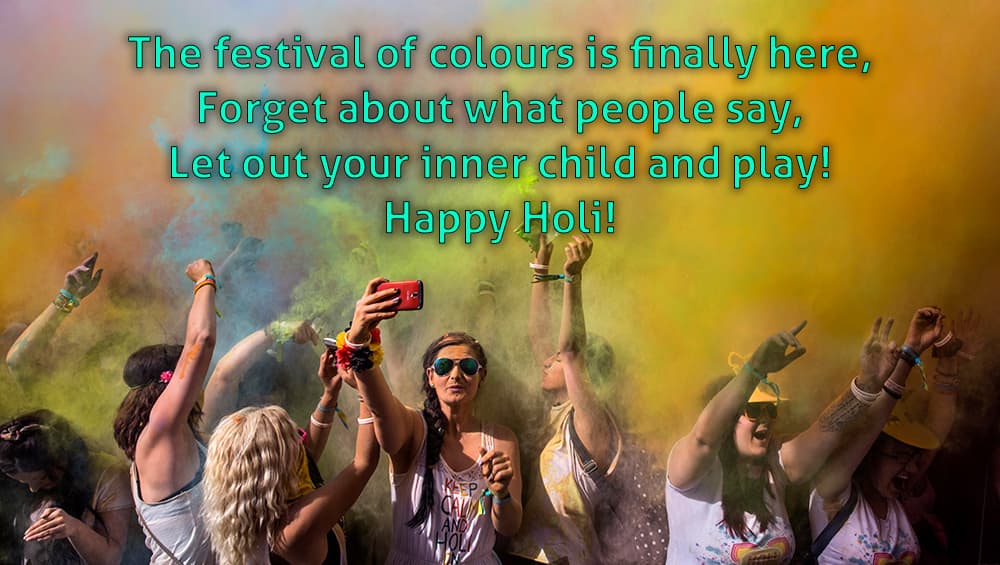 The festival of colours is finally here, forget about what people say, let out your inner child and play! Happy Holi!
Holi is not only the festival of colours, it is a festival of togetherness, it is a festival of forgetting all differences, and enjoying the day together. Happy Holi!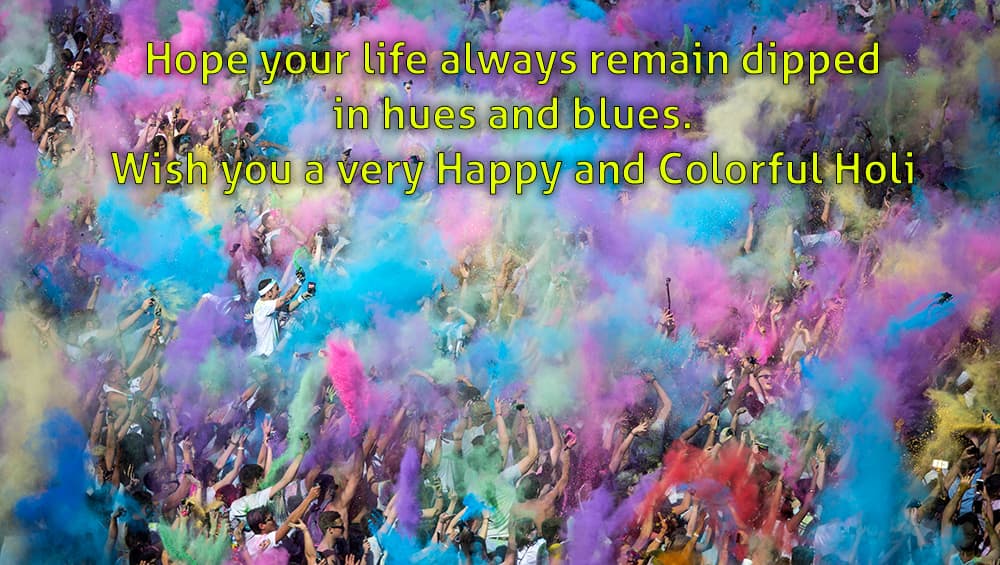 Hope your life always remain dipped in hues and blues. Wish you a very Happy and Colourful Holi!
The festival of Holi is to share happiness, so keep that mode on and leave behind all the negativity. Make this day memorable and play safe Holi with your friends and family.
Happy Holi!