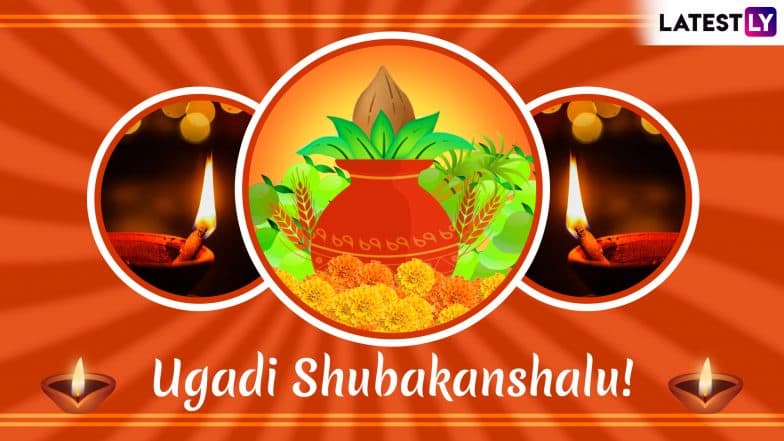 It is an array of festivals over the weekend as the lunar calendar new year begins on April 6. The Telugu New year celebrations of Ugadi will be marked on this day. Ugadi or Yugadi is observed by the people of Andhra Pradesh, Karnataka and Telangana. Ugadi falls on the same day Gudi Padwa celebrated by Maharashtrians and Cheti Chand by Sindhis. As everyone welcomes their New Year, they exchange greetings and wishes with their friends and family. People search for Ugadi messages and wishes in Telugu to send to their loved ones. Today with WhatsApp stickers, it is easier to send greetings with just a click. If you too have been looking for Ugadi messages and greetings in Telugu, let us help you with a collection of Ugadi 2019 wishes. Ugadi 2019 Date and Significance: Chaitra Sukladi Celebrations and Customs Associated With the Hindu New Year.
Ugadi falls between the months of March and April every year. Those in Karnataka address the day as Yugadi. The festivities for this day begin well in advance. People begin cleaning their houses, make rangolis, prepare festive dishes, visit the temples. With every festive occasion, is a family gathering where people come together to extend warm wishes for the festival. As people welcome the Telugu New year, given below is a collection of Ugadi messages, WhatsApp stickers, images, GIFs and quotes. Ugadi 2019 Wishes & Gudi Padwa Greetings: WhatsApp Stickers, GIF Image Messages, Instagram Photos & SMS to Wish Happy Telugu New Year.
Ugadi 2019 Greetings and Messages in Telugu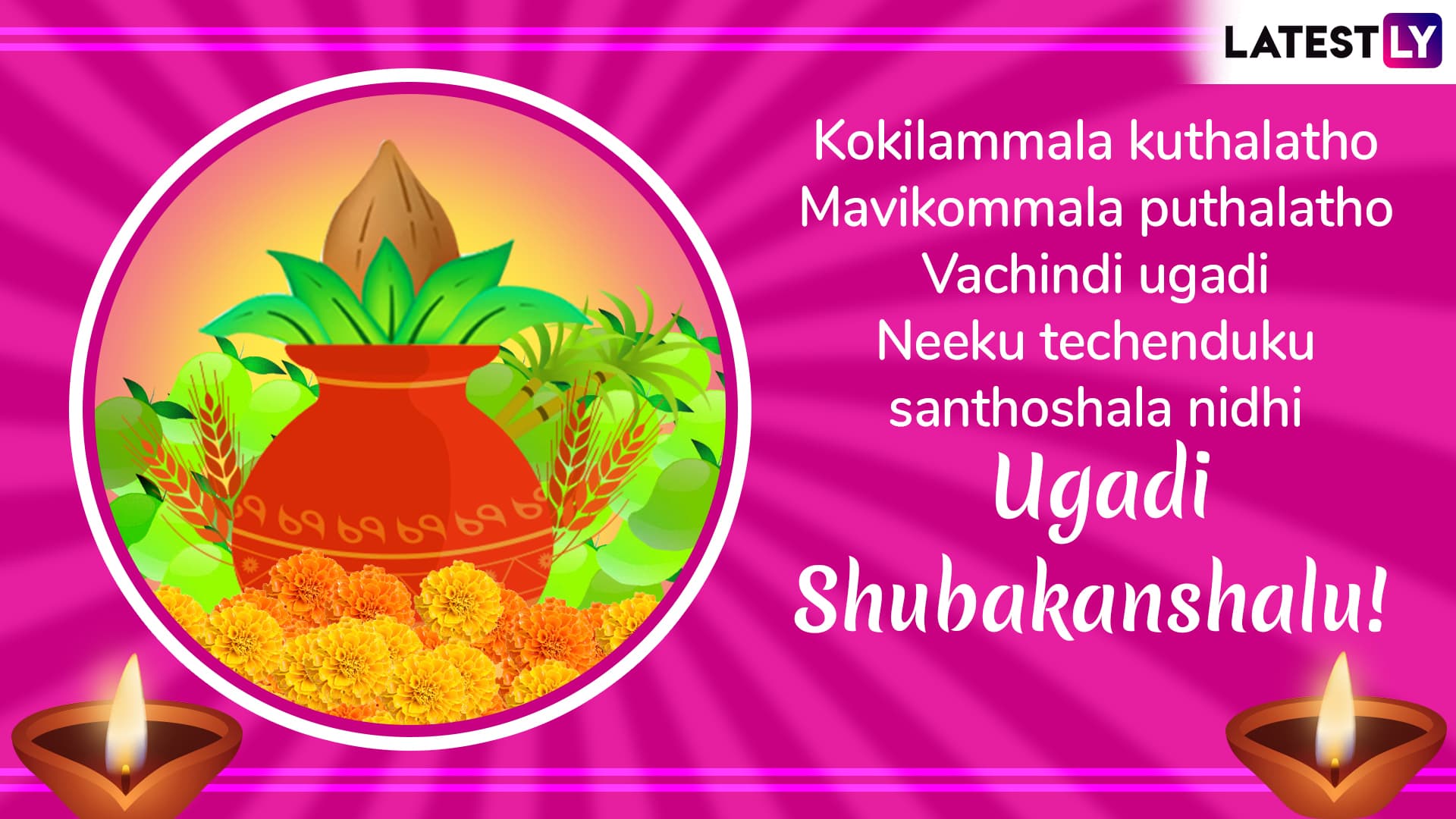 Message reads: Kokilammala kuthalatho Mavikommala puthalatho
Vachindi ugadi Neeku techenduku santhoshala nidhi Ugadi shubakanshalu!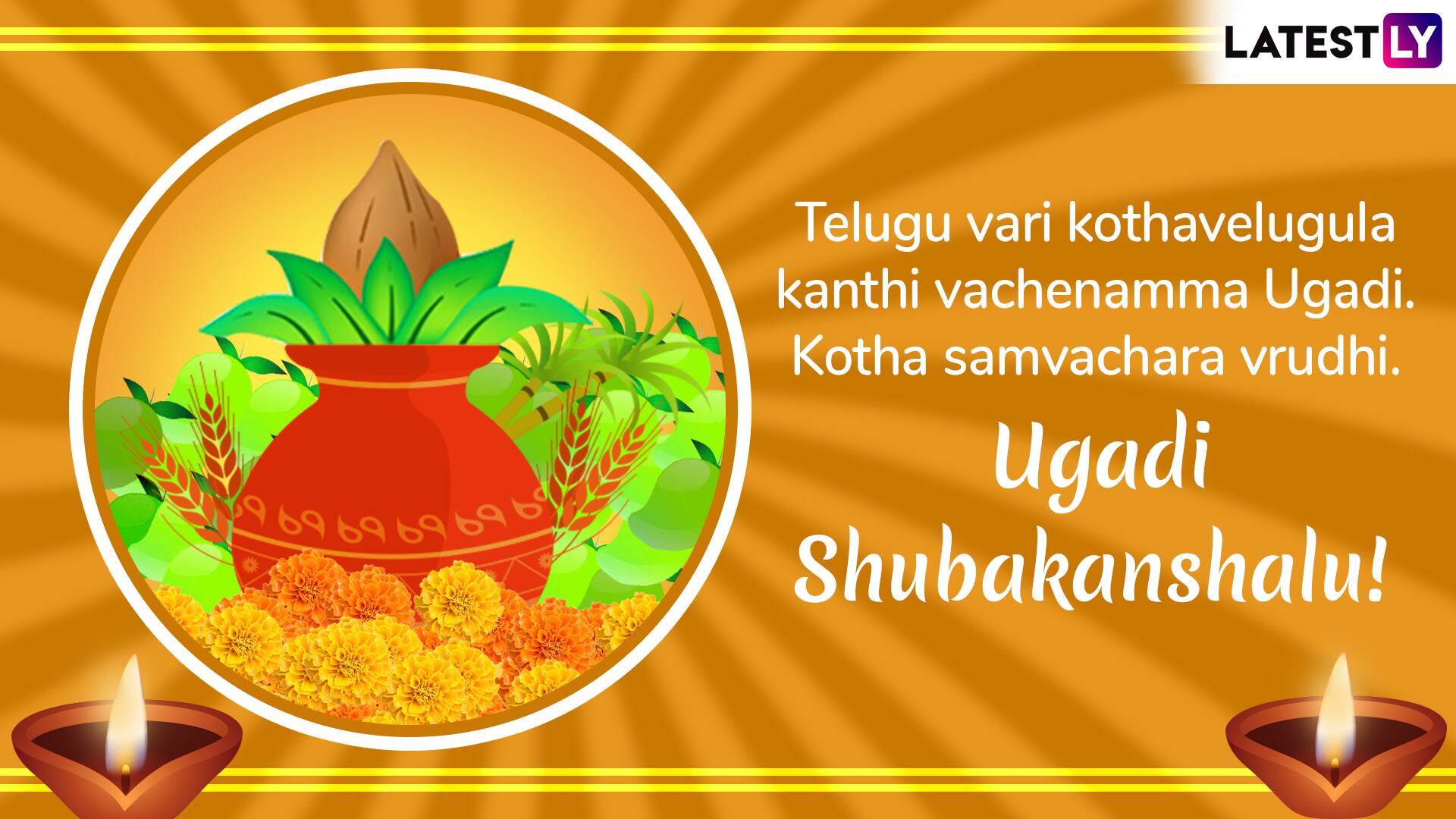 Message reads: Telugu vari kothavelugula kanthi vachenamma Ugadi.
Kotha samvachara vrudhi. Ugadi shubakankshalu.
Message reads: Ee ugadi endhiginthaluu belakaagirali,
Ea ugadi nimage nemmadi, arogya aishwaryavannu tharali,
Ee belakina habba ninna matthu ninna bandhu baandhavara mana belagali.. Ugadi habbada shubhaashayagalu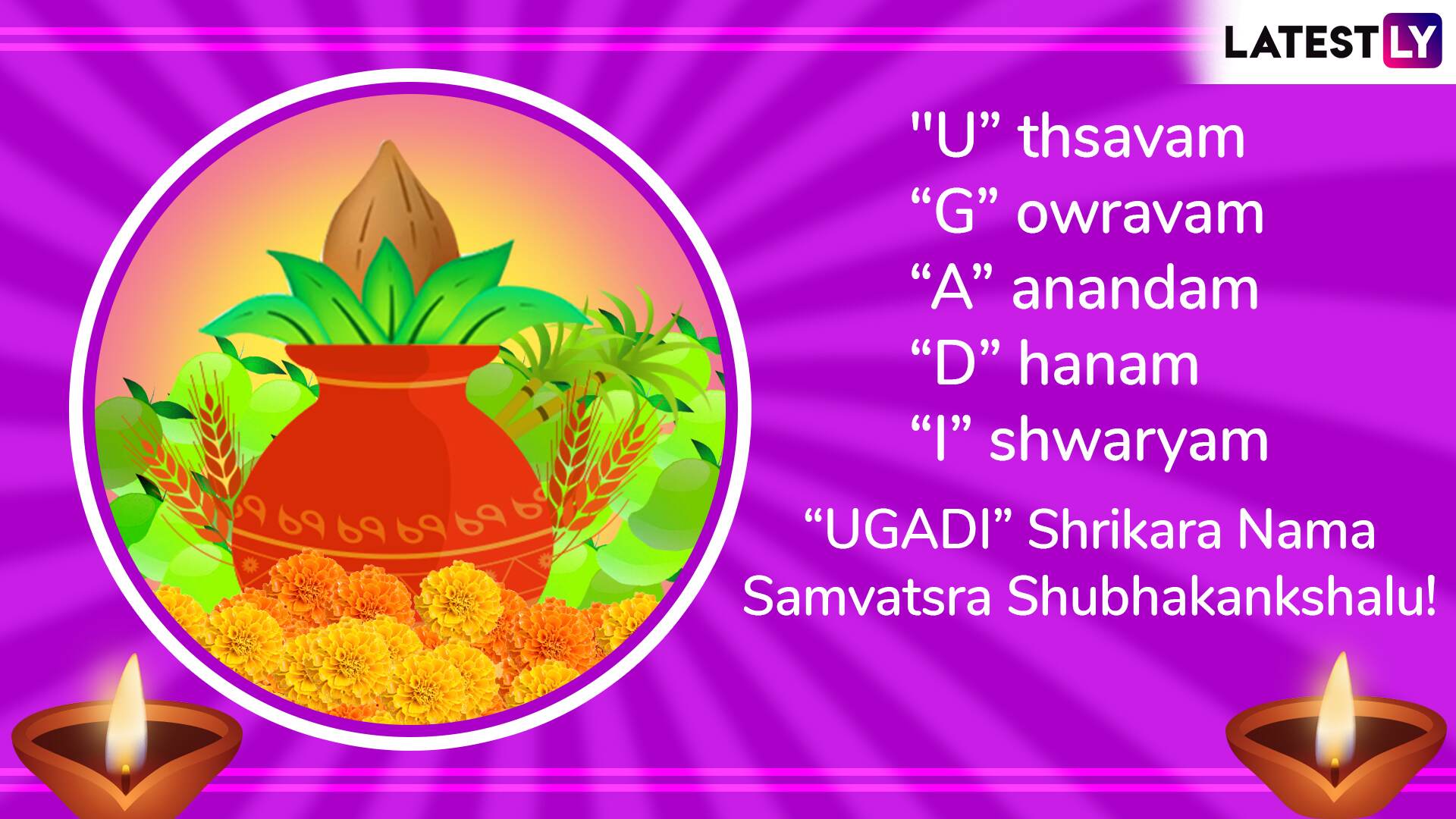 Message reads: "U" thsavam "G" owravam "A" anandam "D" hanam "I" shwaryam "UGADI" Shrikara Nama Samvatsra Shubhakankshalu!
Watch Video: Happy Ugadi Messages in Telugu
Ugadi WhatsApp Stickers
With the feature of sticker of messaging application WhatsApp, you can also convey your messages through WhatsApp stickers. There are several applications which will provide you with women-oriented stickers of stickers relating to Women's Day. You can download Ugadi stickers from Play Store and use them through WhatsApp to send your greetings.
Ugadi GIFs
We hope the above messages in Telugu suffice you to send heartfelt greetings for the Telugu New year. Send these images, GIFs or share the video and express your new year greetings with your loved ones. We wish you all a very Happy Ugadi 2019!