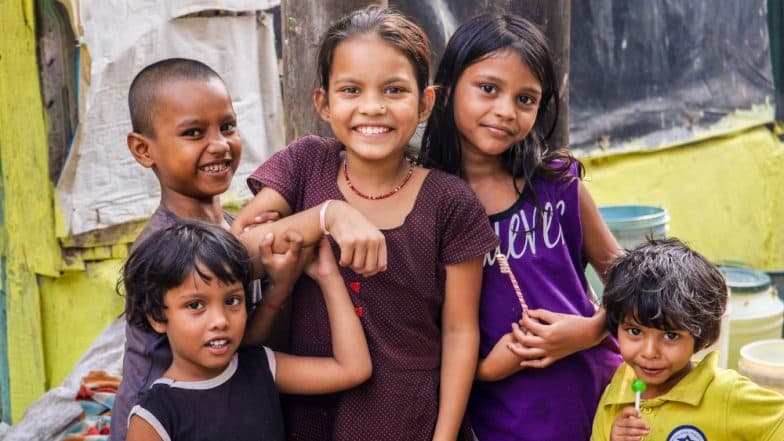 India celebrates National Girl Child Day on January 24 promoting the importance of girls in our societies. The day came into existence in 2008 after being initiated by the Ministry of Women and Child Development. National Girl Child Day spreads awareness on issues faced by girls in the country and gender equality. Education, health and nutrition are among the important things discussed on this day. 'Empowering Girls for a Brighter Tomorrow' is the theme for National Girl Child Day 2019
The Ministry of Women and Child Development will celebrate the National Girl Child Day (NGCD) on Wednesday with an array of events. This year the day coincides with the fourth anniversary of Beti Bachao Beti Padhao (BBBP) Scheme that focuses on saving and educating the girl child.  The government-initiative has organised various events from January 21 to 26 around the same theme. The seven-day programme will include rallies, campaigns, self-defence training programmes, tree plantations and other similar activities. National Girl Child Day 2019: Empowering Quotes You Can Share With the Little Girls That Will Make Their Day.
National girl child day promotes the importance of a girl child in the society. In times when gender discrimination, crimes and inequality towards girls are on rising, this day aims to draw attention and empower them. Addressing a National Girl Child Day event last year, Prime Minister Narendra Modi said, "We salute the skills, strengths and fortitude of the girl child. We are proud of the accomplishments of the girl child in various fields." Every Girl Should Listen to These Evergreen Empowering Songs.
Here are Girl Child Rights introduced through schemes by the Government of India:
Ultrasound tests to know the gender of the foetus is illegal in India

Girl child marriages are against the law and hence restricted to a large extent

 Beti Bachao Beti Padhao has been promoting girl empowerment under the theme 'Save the Girl Child'

Open learning system for girls belonging to backward classes

Self-Help groups for a better livelihood for girls in rural areas.
Other than this, various other programs for the betterment of girl children, their education have bee introduced through different programs and schemes in the country.
In the past years, BBBP had strongly addressed the trend of declining child sex ratio in the country. For a change in the root level, girl child being an equal contributor in the society should be strongly advocated. Meanwhile, the International Day of the Girl Child is celebrated annually on October 11 across countries. The UN observed day internationally promotes girl's empowerment and fulfilment of their human rights