Today India observes National girl child day just like every year on 24th of January. As the name suggests, the day was dedicated to the girl children in the country to empower the girls and support to them. The National girl child day aims to increase awareness regarding the gender-bias existing in the society and how the girls are on the receiving end most of the times. Starting from education to nutrition even legal rights medical care, the girls always face the ire of society from a very young age because of the mentality of the society. Most of the times their protection and honour are compromised, and they are subject to child marriage and abuse more than the boys. National Girl Child Day 2019 Wishes: WhatsApp Stickers, Facebook Quotes, GIF Image Messages to Highlight the Importance of Girl Child.
For the year 2019 the theme is "Empowering Girls for a Brighter Tomorrow," and the likewise various awareness campaigns are organised all across the country. Haryana and Rajasthan are said to be awarded for their performance on the Beti Bachao Beti Padhao campaign. Andhra Pradesh will see a week-long celebration including self-defence training, awareness programmes and various other events.
The National girl child day began to be observed from the year 2008, but the mindset people weren't completely corrupted with gender bias. There were many great people who put their thoughts for the girl child in great quotes. On the occasion of National girl, child day take a look at a few such quotes.
"Courage, sacrifice, determination, commitment, toughness, heart, talent, guts. That's what little girls are made of." – Bethany Hamilton
"To save a girl is to save generations!" – Gordon B. Hinckley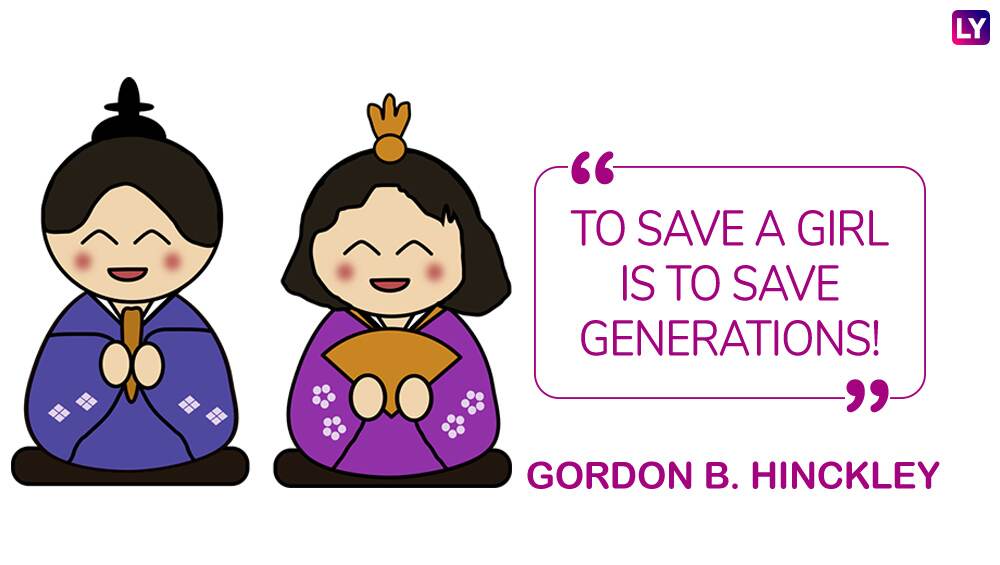 "Little girls are the nicest things that happen to people." – Allan Beck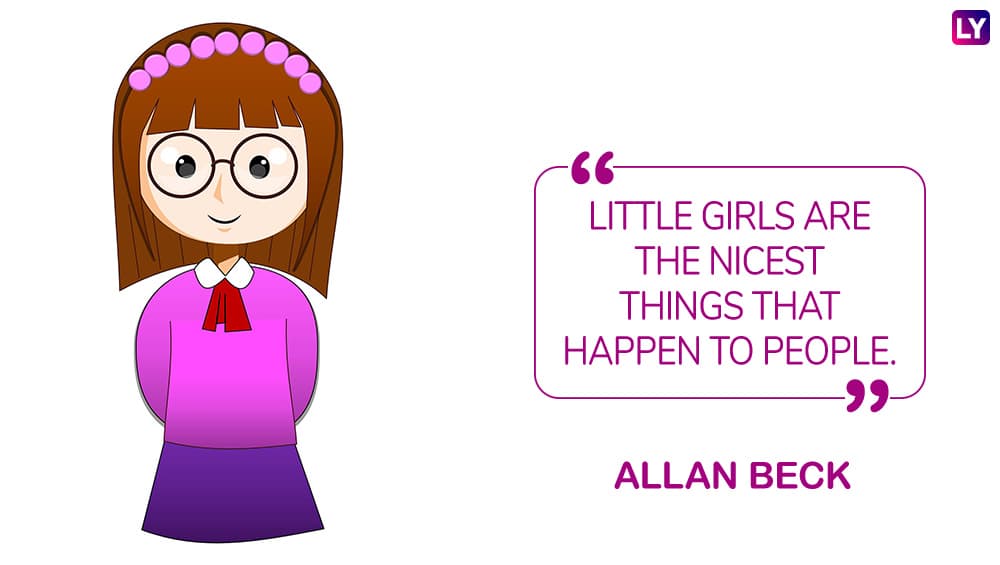 "Happy girls are the prettiest." – Audrey Hepburn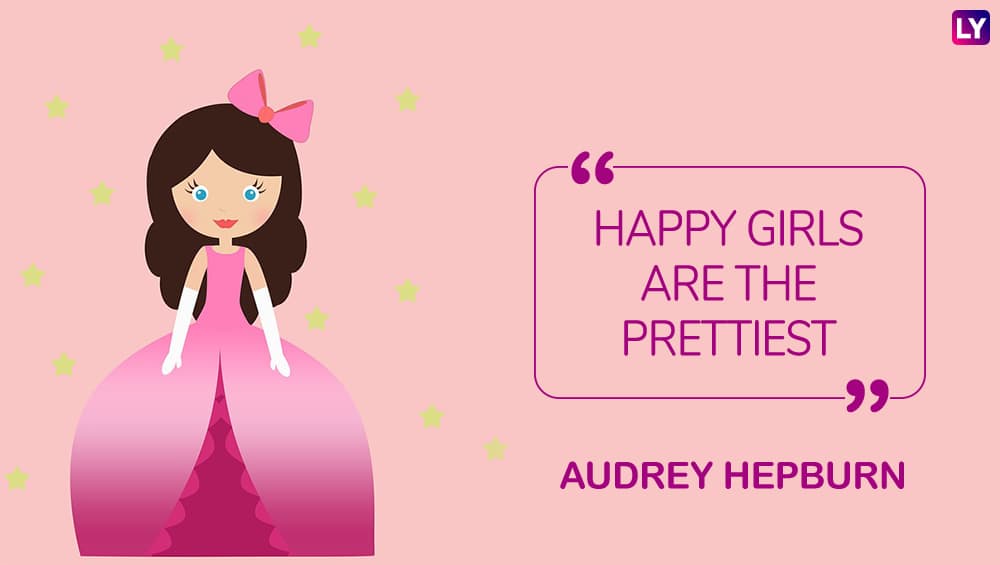 "A girl should be two things: who and what she wants." – Coco Chanel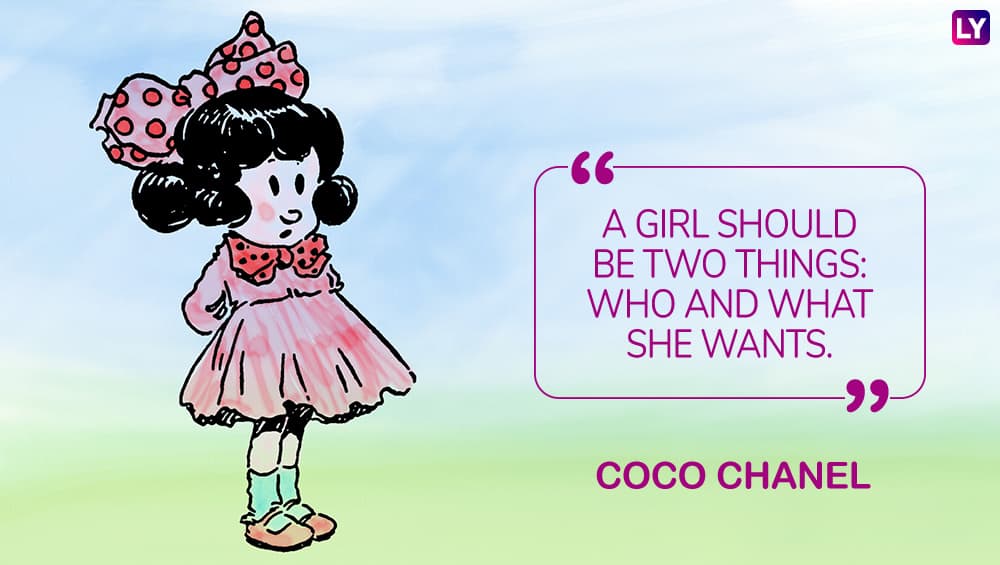 "The saddest thing for a girl to do is to dumb herself down for a guy." – Emma Watson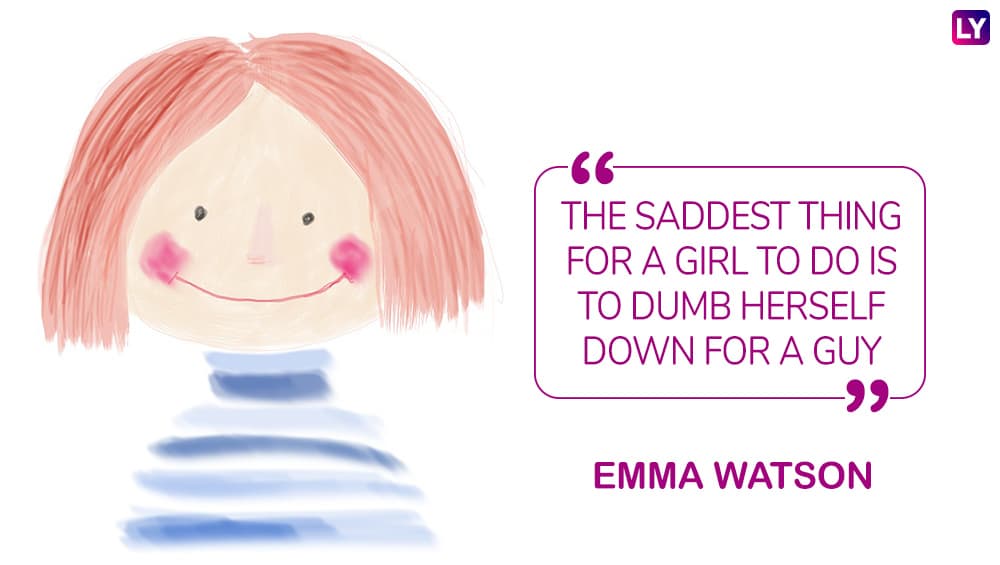 "And though she be but little, she is fierce." – William Shakespeare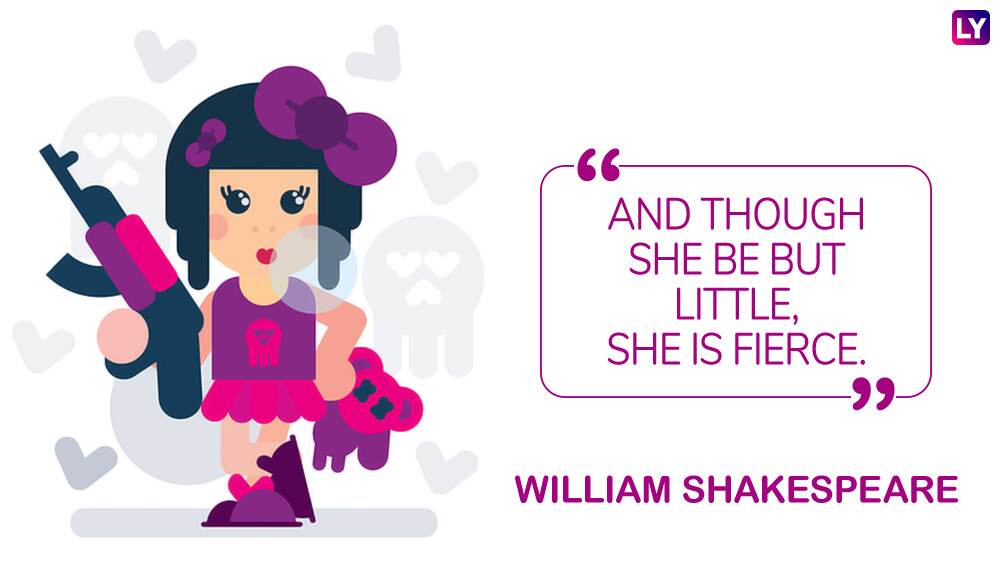 "You is Kind, You is Smart, You is Important." –Kathryn Stockett, The Help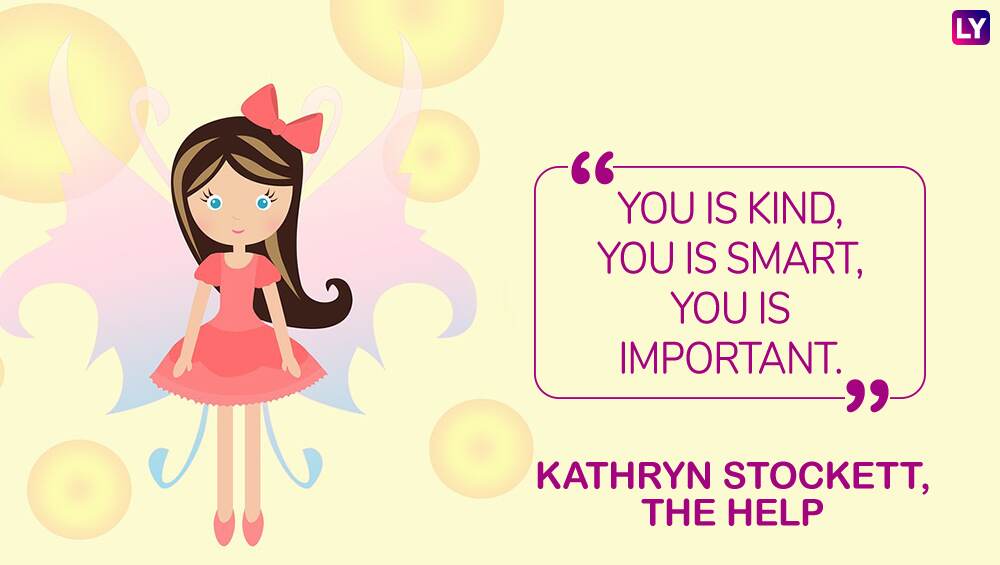 The day aims at making people realise that the girl children are as much as the part of society as the boy children and that they should be treated and conditioned just the way you would condition the boys.
(The above story first appeared on LatestLY on Jan 24, 2019 08:47 AM IST. For more news and updates on politics, world, sports, entertainment and lifestyle, log on to our website latestly.com).