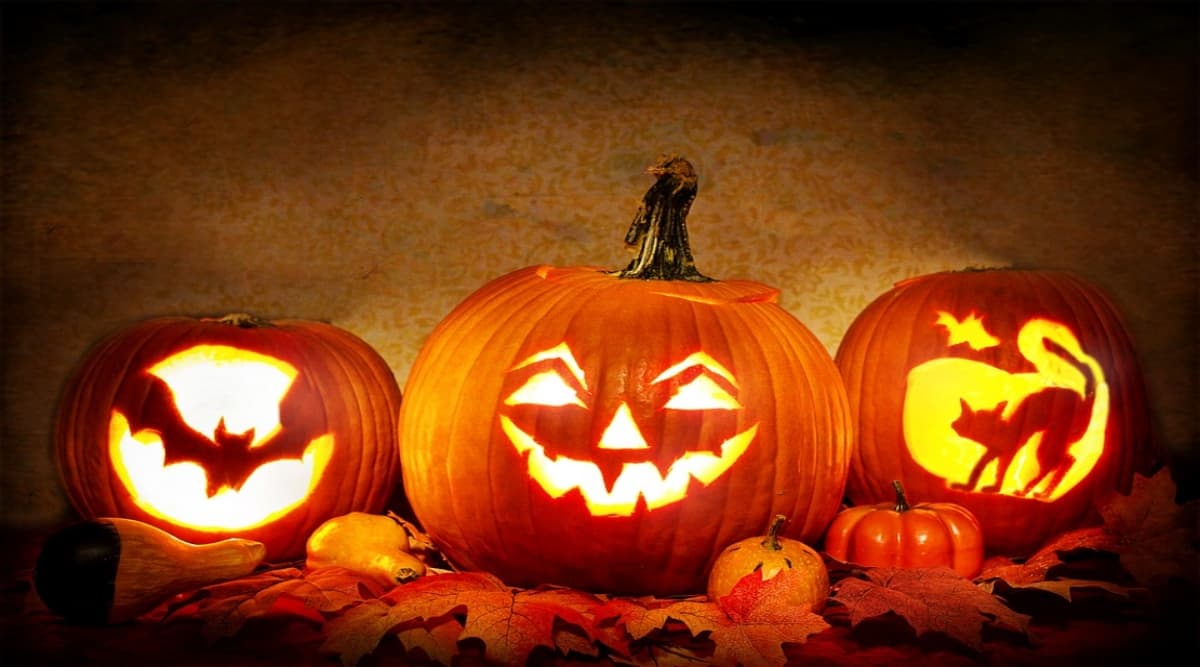 The spooky festive celebration of Halloween 2019 is barely a day away and we are sure everyone must be busy figuring out the costumes, makeup, looks of the day, the treats to make and how can we forget the decorations! One of the elements of Halloween decor is the Jack-O'-Lanterns, the carved pumpkins kept outside every house. There is a symbolism of these carved pumpkins keeping the evil spirits at bay. Many times, there are competitions held to choose the best pumpkin carvings too. So if you are clueless about it then we give you easy, do-it-yourself videos of pumpkin carvings for Halloween 2019. Halloween 2019 Recipes: From Ghost Toast to Oreo Eye Balls, 5 Really Creepy Halloween Treats So Easy To Make, You Could Prepare With Your Eyes Closed.
The pumpkin carving tradition was started by the Celts and they kept it outside their homes after putting a light in it. These were supposed to get in good vibes. And nowadays, it is incomplete to have a Halloween decor without Jack-O-Lanterns. So a lot of people search for Pumpkin carving ideas, pumpkin carving designs, pumpkin carving tricks and tips. We are here to help you out with easy, DIY videos in time for Halloween 2019. Halloween 2019 Costume Ideas: From The Meat Dress To The Met Gala Magic, Lady Gaga Should Be Your Inspiration For Halloween Party!
Watch Video of Cute Pumpkin Carving Ideas: 
Not all carvings need to be spooky, so while you are at it, rather make it cute. The above video shows how to make intricate designs on a pumpkin using measuring tape and driller.
Pumpkin Carving Tricks and Tips:
It is not easy to get through the thick surface of a pumpkin. In the above video, there are some tips and tricks to make beautiful carvings. If you are looking to master the faces then the above video can give some ideas.
Here's How to Make Scarecrow of Pumpkin Carving:
Make your Jack-O'-Lantern look like a scarecrow by following the directions in the above video.
Watch Video of Spectacular Pumpkin Carving Ideas
The above video gives a compilation of spooky pumpkin carving ideas for Halloween. Using simple tools and tricks you can create these Jack-O'-Lanterns.
We hope the above videos of easy pumpkin carving videos, pumpkin carving tricks and tips are useful as you sit down tonight for the final decorations. We hope you have a pretty chilling Halloween 2019!