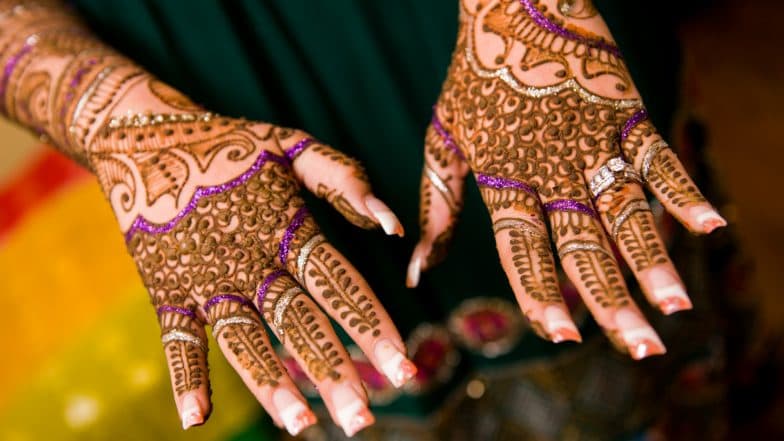 Indian festivals are incomplete without the traditional henna designs, popularly known as mehndi (also spelt as Mehandi). And when it's a Hindu festival for married women like Vat Savitri (Savitri Brata), the love for mehndi designs goes up. On June 3, women from the northern states of Bihar, Uttar Pradesh, Odisha, Jharkhand will be celebrating Vat Savitri Vrat 2019. Two weeks later, Vat Purnima will be celebrated on June 16 by married women in Western states. In this festival, women pray to the almighty for the well-being and long life of their husband. An important observance during Vat Savitri festival is women getting ready in best of clothes, ornaments and makeup. Vat Savitri 2019: From Sarees to Hair and Makeup, Let Bollywood Divas Teach You How to Get Ready for the Celebration! (Watch Videos).
Mehndi is a significant part of every festive occasion in India including Vat Savitri Vrat Puja. Women will head towards markets and mehndiwallas to apply beautiful mehndi designs on their hands and legs. If you too will be observing Vat Savitri Vrat on Monday and wish to apply lovely henna patterns, you can go through our collection of easy mehandi designs, Mehandi patterns, simple mehndi design images, beautiful mehndi patterns and more. Vat Savitri 2019 Wishes and Images: Best WhatsApp Messages, Vat Purnima Quotes and SMS to Send Warm Greetings on Savitri Brata!
Vat Savitri Vrat is celebrated in most of the Indian states. The only difference is the date, which is decided according to Amanta and Purnimanta lunar calendar. While Purnimanta calendar is followed in North India, the rest of the country follows Amanta calendar. On most occasions, festivals fall on the same date but Vat Savitri is an exception with North Indian states celebrating it on Jyeshtha Amavasya (No Moon Day or New Moon Day) while Western states such as Maharashtra and Gujarat observing Vat Purnima is celebrated on Purnima (Full Moon Day). Apart from the different dates, there is no difference in celebration. Now that we know about Vat Savitri and Vat Purnima, it's time to look at some easy and beautiful mehndi designs for the colourful festival. Vat Savitri Vrat 2019 Date and Time: Savitri Brata Shubh Muhurat, Tithi, Puja Vidhi and Vrat Katha to Celebrate Colourful Festival for Married Women.
Flower Mehndi Design
Arabic Mehndi Design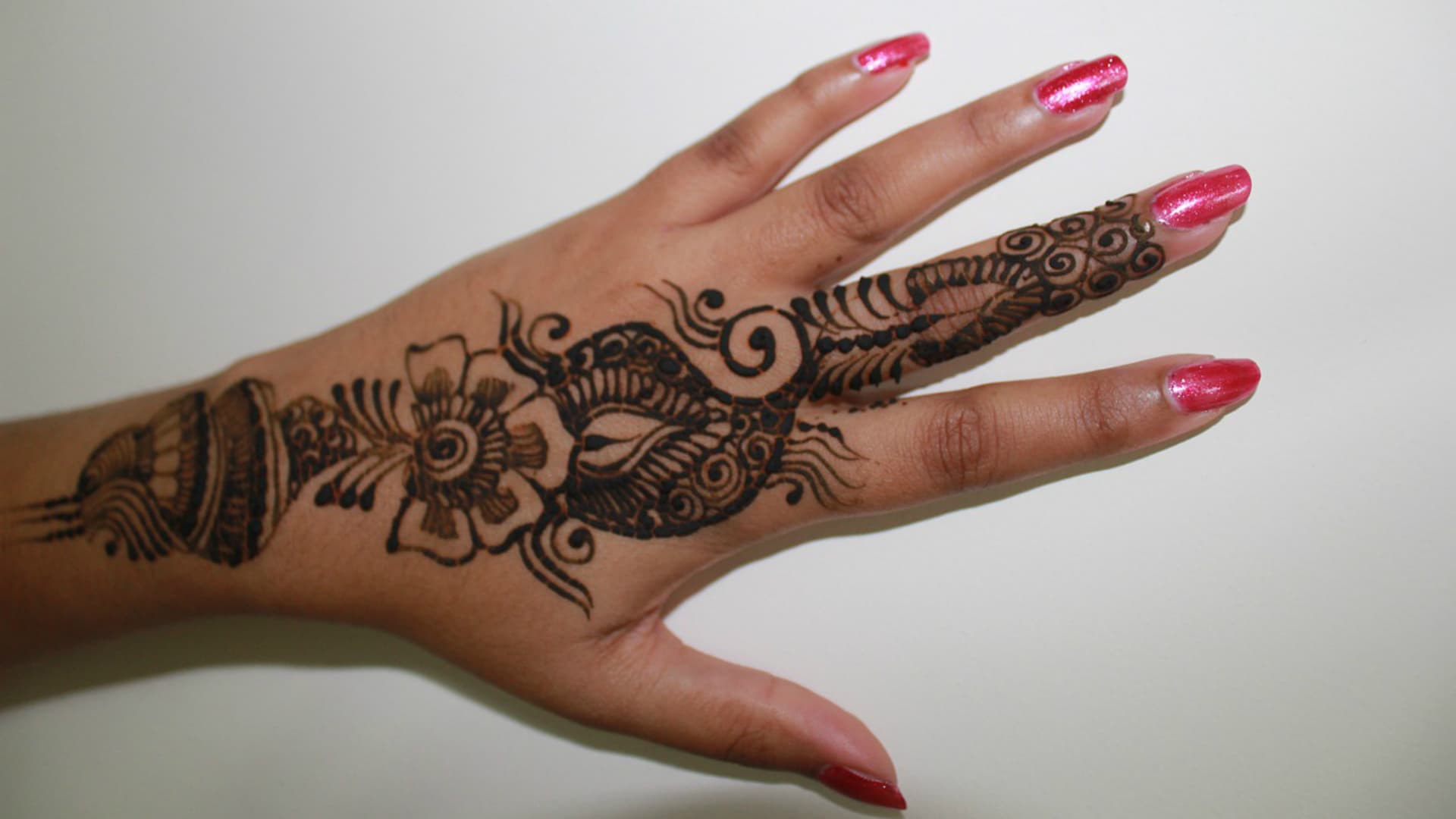 Easy Mehndi Design for Vat Savitri Puja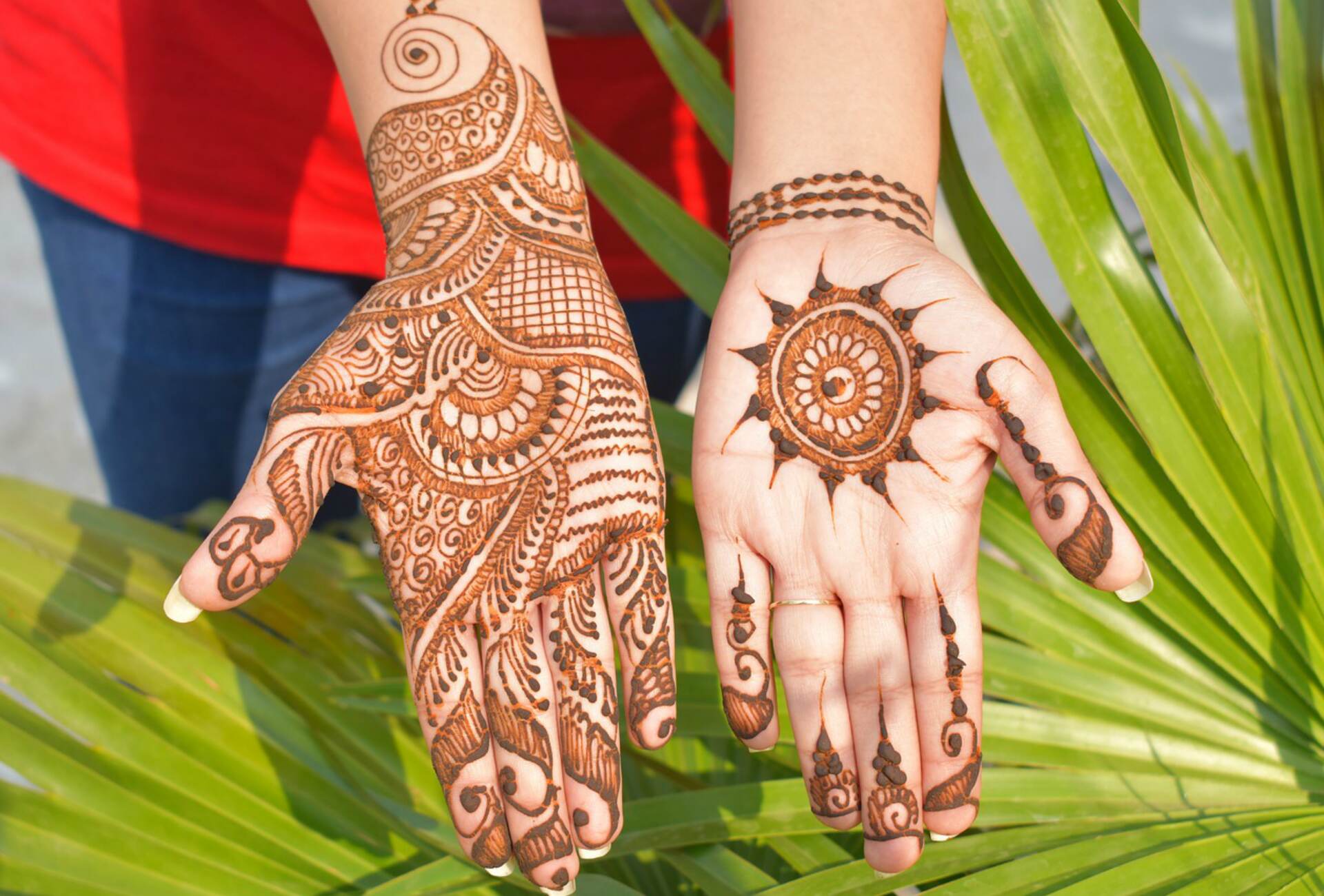 A Man Applying Mehndi on a Woman's Palm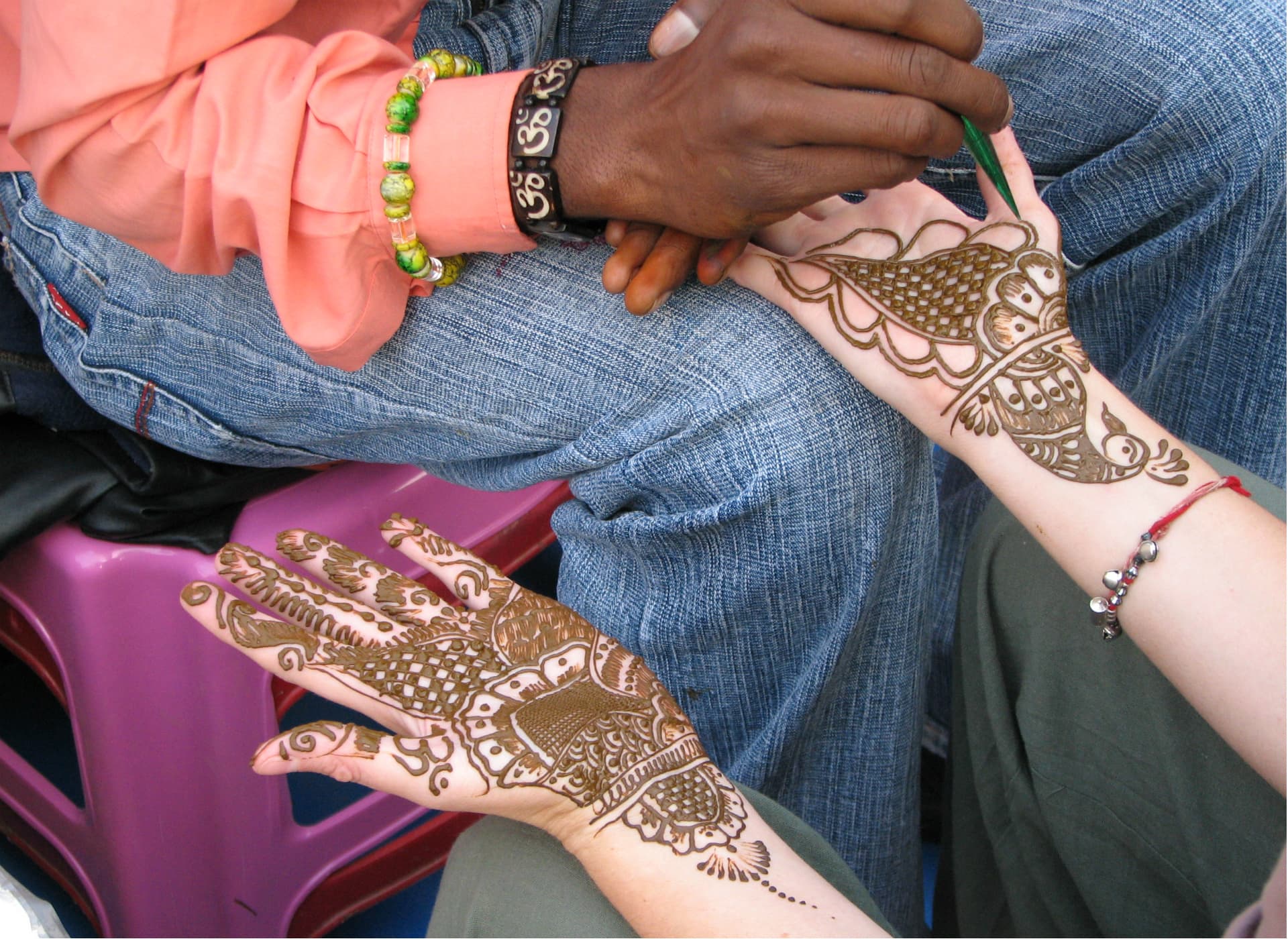 Simple and Stylish Glitter Mehndi Pattern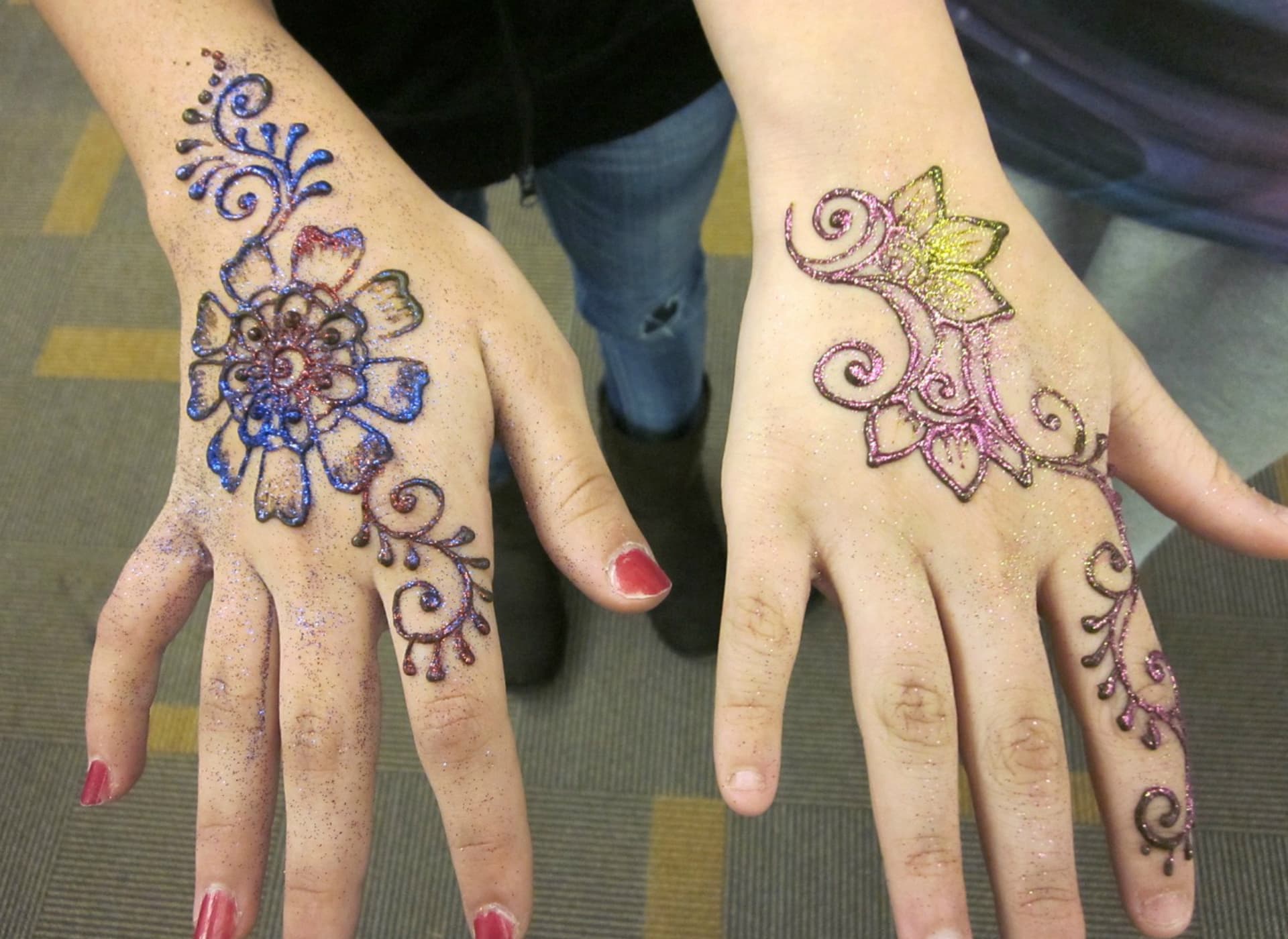 Women Flaunting Mehndi Designs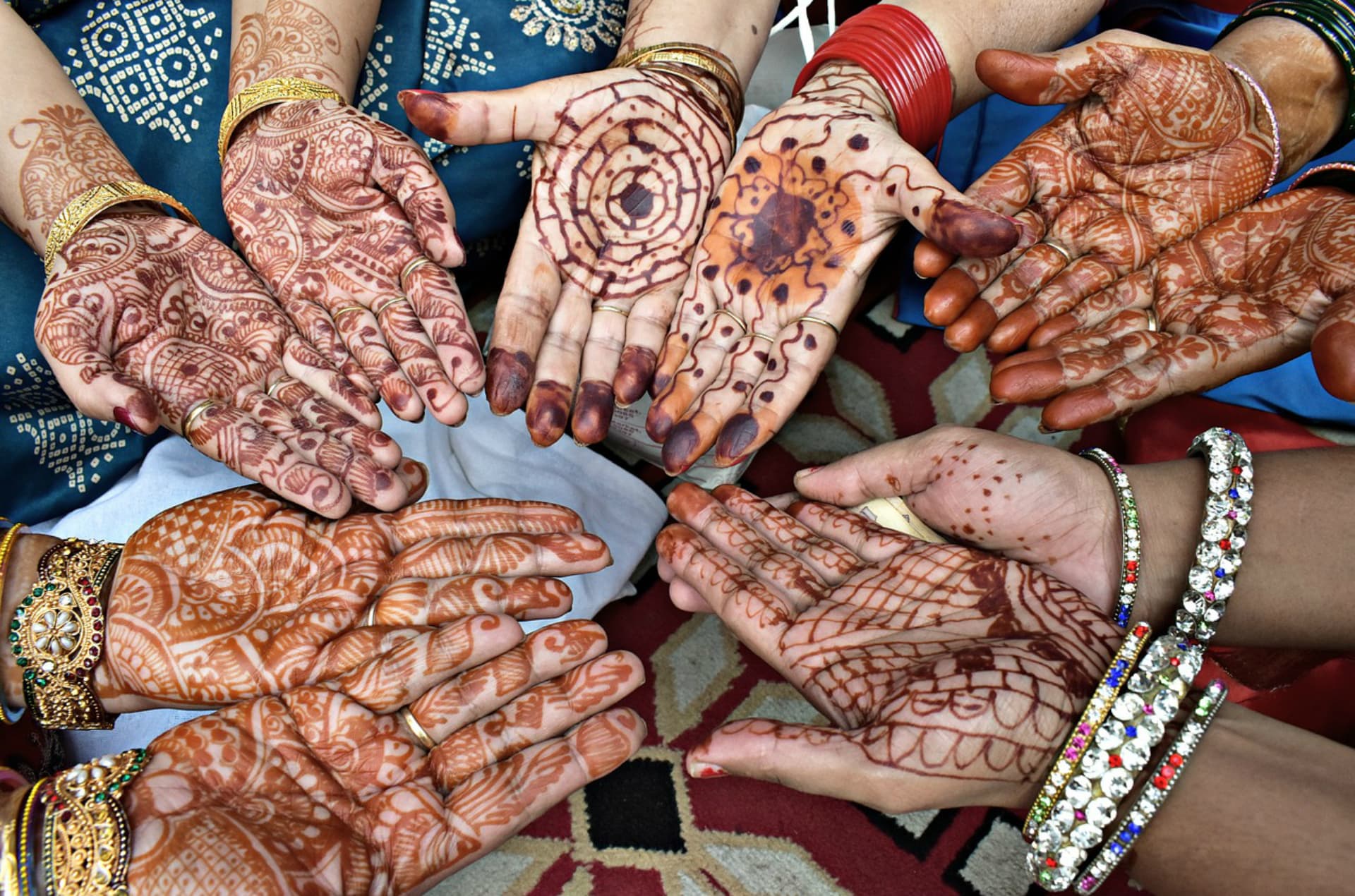 Flower mehndi designs, seamless patterns with flower and leaves motifs are highly popular among woman. After applying mehndi, make sure to put a few drops of the lemon-sugar mixture as it is believed to make the colour appear richer in appearance. We wish all the ladies observing Vat Savitri Vrat a happy and enjoyable day ahead.