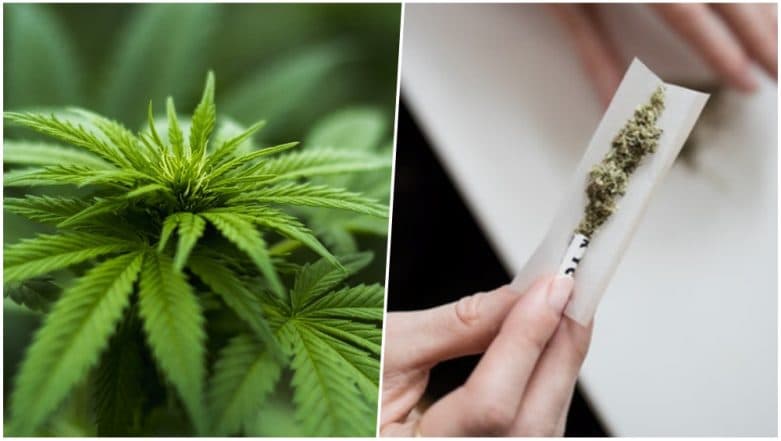 April 20 is celebrated as Weed Day all over the world. Also called as 420 by the avid lovers of marijuana, it is day that celebrates the cannabis culture. While medicinal usage of the drug in weed is allowed in some parts of the world, in India, we are far from legalising marijuana. So while weed may not be legalised in the country, it does not stop the stoners from getting their access to it. There are some places in the country which are known for growing weed. But what marijuana lovers really look for is – quality. If you smoke weed, by now you know that not all places have good stuff. So, on the occasion of Weed Day 2019, here is the stoners' guide to the best places in India where you can find weed of superb qualities! 420 History: Why This Day and Date Is Synonymous to the Cannabis Culture? Know the History of Weed Day.
Weed, herb, pot, grass, ganja, bud, mary jane; Marijuana is known by different names. And a lot of stigmas are associated with consuming weed. Many believes pot is like a drug that causes people to commit heinous acts of murder where others dance too much! Yes, there are a lot of amusing myths floating around. Keeping all of them aside, let's begin with the list of places in India where you can find the best quality of Marijuana. With Weed-Beer in the Making, These Weed-Infused Drinks Could Serve as Potions for Stoners Around the World.
Himachal Pradesh
Cannabis are associated with one of the Hindu major Gods, Shiva and what could be the better place than the holy abode of Mahadev—Himachal Pradesh. The mountains of Himachal, specifically the Parvati Valley, produces the best quality of charras in India. Malana Cream is the most popular of all which you can find in the little hamlet of Parvati Valley, Malana. Again, Manali (city in Himachal Pradesh) overflows with hippies and one can find great quality stuff as the roads are filled with smokers!
Rishikesh, Uttarakhand
In the Himalayan foothills beside the Ganges river, smoking ganja is the most popular and cultural activity. And yes, the city produces the great quality of marijuana and you can find aghoris taking puff of the chillam. So, wear a clean saffron robe and mingle to jingle; for religious purpose of course.
Kerala
If you are a hardcore user, you must have come across, Idukki Gold aka, Kerala Gold. This stuff is considered to be the second best only to the Cream of Malana. Idukki is a district in Kerala which has an ideal set up to grow some real strong stuff! So, the next time you plan a trip to Kerala, don't forget to score some Idukki Gold!
Northeast India
Manipur in Northeast India has the cleanest weed. They hold a special mention among people from older generations. Not just that! The strain from Dawki and Shillong in Meghalaya popularly called Mohini or Mango is again quite popular among stoners because of its sweet mango smell.
Weed Day 2018 GIF
So, here is an end to the greener India on Weed Day 2018. If you know some places where you find clean, green and quality stuff, let us know on the comments below. A few countries including India are struggling to legalise weed, look for the laws before indulging in it!