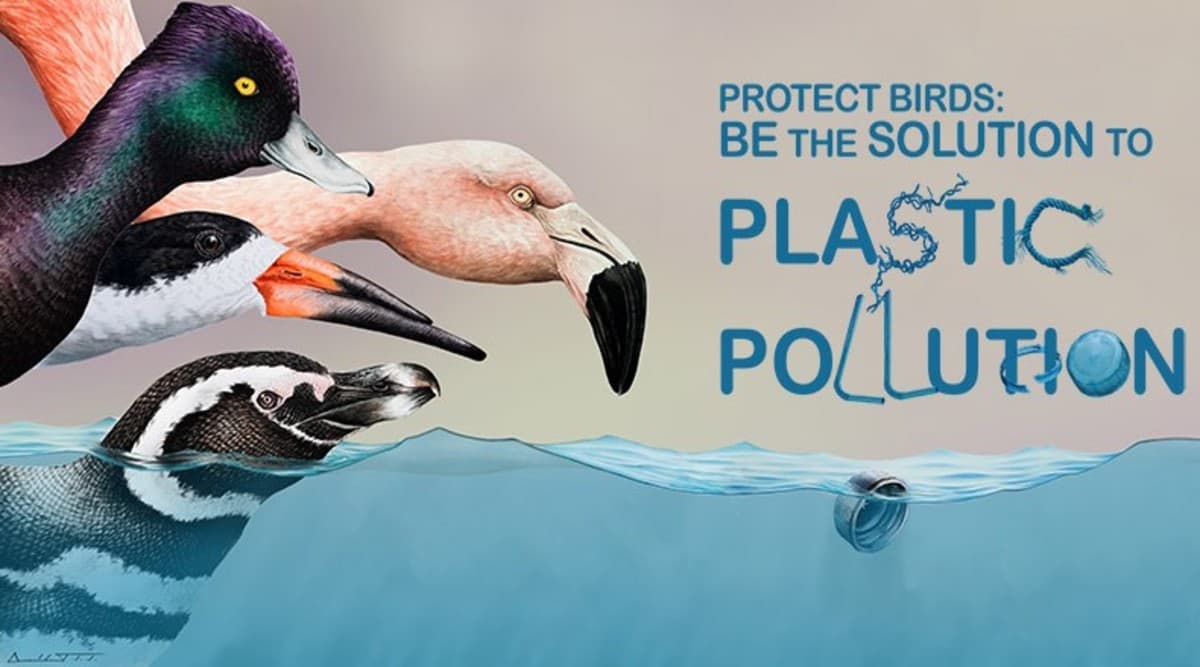 World Migratory Bird Day (WMBD) is an annual awareness campaign spotlighting the need for protection of migratory birds. WMBD 2019 is celebrated on October 12. It is a global outreach programme to raise awareness on threats faced by immigrating birds, their habitats and the international cooperation to protect them. To celebrate WMBD, many public events, exhibitions, street shows, and bird-watching excursions are carried out.
The theme for World Migratory Bird Day 2019 is "Protect Birds: Be the Solution to Plastic Pollution!" to focus on the impact of plastic pollution on migratory birds. Plastic, which has a lifecycle of 20 to 500 years and its production is 300 million tons, is a serious threat to migratory species across the globe. World Migratory Bird Day 2019: Interesting Facts about Some of the Most Beautiful Migratory Birds in the World (View Pics).
An estimated eight million tons of harmful plastic lands into the world's oceans. To make condition worse, plastic does not dissolve in the water. And, in fact, it breaks down into minor particles by water, wind and sunlight. In many cases, the poor birds ingest it and or entangle themselves, causing a threat to their lives.
According to research, around one million sea birds are dying from the effects of plastic every year. Not only this, 90 percent of seabirds are estimated to have plastic in their stomach. To make things worse, the numbers of seabirds ingesting synthetics could reach 99 percent by 2050.
To protect birds from lethal plastic, we can limit its use by using eco-friendly alternatives. We can also take part in the clean-up activities on the beaches or along the rivers. We can also simply spread the information on ill effects of plastic at the local level or on social media.