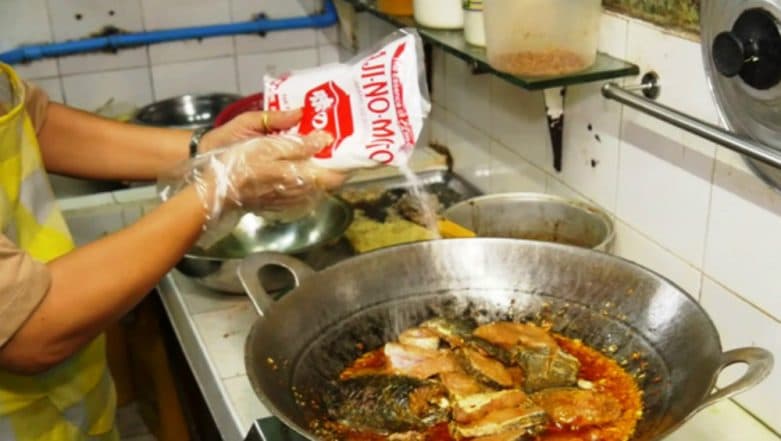 Naypyidaw, December 27: Myanmar is a multi-ethnic country which is enriched by all kinds of delicious dishes and here 'Ajinomoto' products are so popular that they have become an essential part of everyone's food.
The Ajinomoto group produces and sells various seasonings and processed foods in more than 130 countries and regions globally. Their products are used and loved by several countries, especially Myanmar.
"Ajinomoto is the only MSG product in Myanmar which uses Thai MSG. We only deliver the most reliable and safest seasoning to the Myanmar people, in other words, we deliver only real 'Ajinomoto' to every market in Myanmar," said Katsutoshi Saito of Myanmar Ajinomoto Foods.
Katsutoshi further mentions that Ajinomoto is made in the "most sophisticated factory" in the Thilawa Special Economic Zone. "The factory is clean, hygienic, and organised, in order to make pure products which are safe and trustworthy," Katsutoshi Saito added.
"I promise, in order to contribute to the Myanmar people, we Myanmar Ajinomoto Foods Company will never deceive the consumers and we will do our best to deliver our products to all people in Myanmar," he added.
Myanmar Ajinomoto Foods was established in February in 2016.
"There are strict standards and rules for producing safe and high-quality products around the world in the Ajinomoto Group. Because we, Myanmar Ajinomoto Foods, use those same standards, we are able to produce safe and high-quality products for the people of Myanmar," Khaing War Htun, another official from the group stated.
"The company lives up to their corporate motto - "Eat well, live well" - and all of the employees are working hard to deliver deliciousness to people," the official added.
Khin Thu Thu Zaw from the sales team at Myanmar Ajinomoto Foods said, "My job is to support the sales teams, but not only that, I cooperate with other departments in the company. I am happy to feel great teamwork between departments, and I'm very satisfied to work as a team member."
Myanmar Ajinomoto Foods also opened two new sales stock points in Mawlamyaing and Magwe, in order to deliver delicious tastes to more people throughout the country.
"I feel very happy when I see consumers buying many of our products. There are times when I feel a bit tired, but the feeling of happiness blows them away in seconds. The strong feeling of workers to deliver good quality products to more people and places continue to contribute to social life in Myanmar," a salesman said.