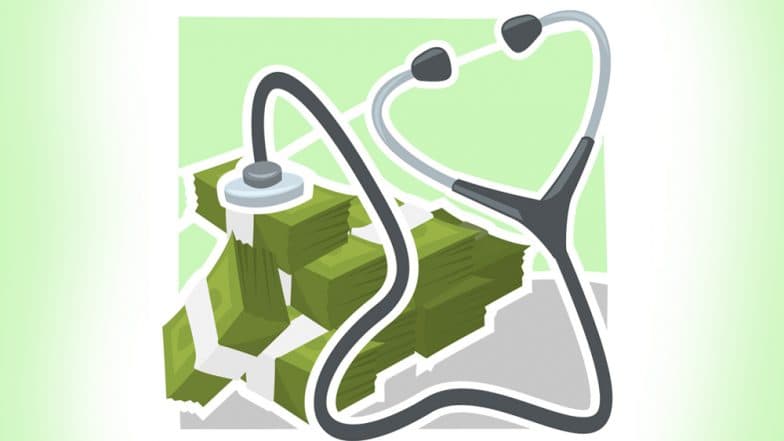 The Interim Budget of 2019 is almost here. With this being the last Budget before Lok Sabha Elections 2019,  hopes are set quite high, even in term of the healthcare sector. Amidst various reports that say the Interim Budget is likely to bring more good news for the middle class and upper-middle-class, people are looking forward to the budget 2019-20 which is going to be the fifth full-fledged budget of the government which is scheduled to be unveiled in the Parliament on 1st February 2019. A lot was promised and catered to the needs of the healthcare sector in terms of budget 2018. With initiatives under the flagship, Ayushman Bharat Programme such as Health Protection schemes and creation of health and wellness centres were announced by Finance Minister Arun Jaitley. The NHP aimed at providing a health insurance cover of Rs 5 lakh a family per annum, expecting to benefit over 10 crore vulnerable families was announced. However, this year the expectations have increased with the growing population in our country. Budget 2019 Expectations: Hike In Tax Exemption Limit, Sops For Farmers; Here's What's On Cards For Interim Budget on February 1.
However, when it comes to the expectations from this year's Union budget declaration for the year 2019, Mr Arindam Haldar, CEO- SRL Diagnostics believes that with Prime Minister promising that the government will more than double its public health spending to 2.5 per cent of gross domestic product (GDP) by 2025 from 1.15% at present, all eyes are on the healthcare sector.  He believes that the last year has been a challenging one for India's private healthcare providers, with multiple headwinds impacting growth and profitability. The overall sector has become less attractive for investments without which growth gets hindered significantly.
He further explains, "Even the existing players are slowing down their CapEx plans. However, given that more than two-thirds of the sector is driven by private operators, the government has to increase its willingness to partner with the private sector players. The ambitious PMJAY scheme (Ayushman Bharat) holds a lot of promise and has the right intent, but I do hope government authorities take the right partnership approach to broad base participation."
Mr Arindam Haldar, CEO- SRL Diagnostics how India's fast-growing economy has led to a significant increase in demand for modern healthcare facilities, a rise in awareness about diseases, health consciousness among people, increase in per capita income, changing lifestyle and most importantly a transition in disease profile. Now noncommunicable diseases like heart disease and diabetes account for as many as 60 per cent of total deaths in the country. Diagnostics companies are the frontline to disease management and have the biggest role to play when it comes to tackling the increasing threat from Non-communicable diseases that the country is facing. An effective PPP model within the wellness outreach where diagnostic test providers can participate effectively will go a long way towards the overall vision of health for all. The fact that these are preventable needs the focus and investment of the government, especially in diagnostics. It is only through better partnerships with the private industry experts that the country can achieve the vision health for all by 2022, the 75th anniversary of independence.
On the other hand, Dr Manoj Luthra- CEO, Jaypee Hospital believes that over the last few years, the Indian healthcare sector has begun a major overhaul in order to attain the Prime Ministers goal of healthcare for all. Not only are government institutions involved but corporate and private hospitals have come forward to be a part of the initiative. He says, "We expect the government to increase the allocation of funds to be able to make a significant change in healthcare delivery to all sections of society." He further suggests that the government needs to focus on improving the viability of various preventive and treatment programmes. Preventive health programmes can help in early diagnosis and timely treatment and will result in lowering the burden on secondary and tertiary care facilities. More doctors and healthcare staff at various levels will have to be hired to achieve the mission of universal healthcare.
Dr Luthra, however, shows his concern over the affordability of people despite the introduction of health insurance schemes, overall coverage and penetration are still low. He goes ahead to say, "The government should focus on expanding insurance to middle class along with the lower strata of society to allow access to super speciality healthcare. We are expecting that medical insurance coverage in the country will be strengthened."
Talking about the Make in India concept in terms of the healthcare sector in our country he says, "Digital and other advances in technology need to be harnessed through specific budget allocations. High cost of imported medical devices are a challenge, and hence, there is need to give incentives to devise and medical industry which will not only encourage government's "Make in India" initiative but will also reduce the monetary burden of the patients."