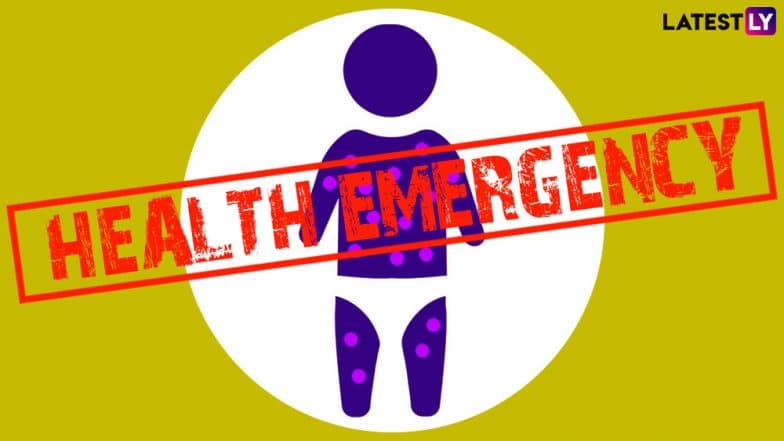 New York City Mayor Bill de Blasio declared a health emergency in the city a week after measles cases continued to rise. Data from New York Health Department has confirmed 329 cases of the disease in Brooklyn and Queens since October. Most of these patients are children from the Orthodox Jewish community. Amidst the crisis, reports also emerged that anti-vaxxer moms have sued NYC against its mandatory vaccine policy. As New York grapples with the worst measles outbreak in the history of the US, here are some of the developments in the story so far.
Worst Measles Outbreak in US History
The NYC Health Commissioner Oxiris Barbot has confirmed a total of 329 reported cases in a city of 8.26 million. These numbers suggest that the US is currently dealing with its worst outbreak so far. "We expect these numbers to continue, given the incubation period", she said. MR Vaccine: What Are Measles and Rubella? Why Parents Should Vaccinate Children Against These Diseases.
Orthodox Jews Worst Affected
According to the NYC Health Department data, most of the afflicted are from the Orthodox Jewish community who are either unvaccinated or partly vaccinated. Vox reported that PEACH (Parents Educating and Advocating for Children's Health) has been targeting the community through a hotline and magazines. PEACH's handbook dissuaded many by stating vaccines contain non-kosher ingredients such as monkey, rat and pig DNA, said the New York Times. Anti-Vaxxer Memes Go 'Viral' as Measles Outbreak Rise Globally.
Traveller Infects 39
A single traveller was responsible for infecting 39 people on his route. Dubbed as the "Michigan's patient zero" the itinerant man travelled from an Orthodox Jewish community in Brooklyn to Michigan to raise money for charity, Washington Post reported. A doctor who never treated measles before diagnosed him with bronchitis instead.
Child-Care Centre Closed Down
NYC has shut down a day-care centre which refused to provide vaccination records amid the outbreak. United Talmudical Academy in Williamsburg was shut down for refusing to comply with the department's rules. NYC is now targeting all 23 childcare programmes and yeshivas (Orthodox Jewish schools) who have not followed the city's order to bar unvaccinated children.
Allegations of Anti-Semitism
Jewish groups have also made allegations of anti-Semitism amidst the measles crisis. According to Jewish news portals, an NYC bus driver reportedly refused to stop for an Orthodox Jewish man. The diver allegedly covered her face and said "Measles! Go in" when the passenger finally boarded. Mayor de Blasio has promised an investigation into the matter.
We reported to @NYCTBus @MTA on the troubling antisemitic harrassment by a #B57 driver, refusing to stop and then shouting at an Orthodox Jewish persons "measles - go in" etc. We demanded an investigation. The measles outbreak should not be used as an excuse for antisemitism.

— UJO of Williamsburg (@UnitedJewish) April 11, 2019
Vaccine Resistance Among the Rich
The recent measles outbreak in the US also showed that vaccine resistance is seen more in the relatively rich. An IANS report states that those who oppose the MMR vaccines on the grounds of safety are not the poor and illiterate but the affluent. "Higher income, white population and private school type significantly predicted greater increases in exemptions" from vaccinations, according to an article in the journal American Public Health.
Measles Outbreak in NYC (Watch Video):
After NYC, other places in the US have also sounded alarmed bells as the outbreak spreads across the country. CDC stated that measles cases have surged by 20 percent in a week, bringing the total number of cases to 555 in 20 states in the US. Globally, there has been a 300 percent jump in the number of measles cases, as per the latest WHO data. Current outbreaks are seen in Congo, Ethiopia, Georgia, Kazakhstan, Kyrgyzstan, Madagascar, Myanmar, Philippines, Sudan, Thailand and Ukraine, where the victims are mostly children.