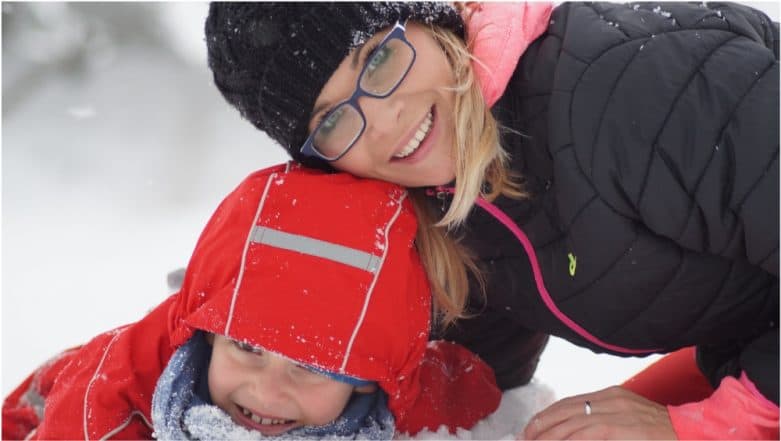 Winter vacations are soon to commence and holiday season calls for spending some quality time with your family. Finding engaging ways to spend fun time with your family could be a task during the winters. Exploring newer activity based things like go karting, bowling, playing cricket to laser blasts and trampoline, experts suggest some fun things to do with your family this winter time. Abhishek Agarwal, Head Of Marketing at Smaaash and Tarandeep Singh Sekhon, Marketing Director, KidZania, India, list some ways to spend time with your family this winter. Winter Fashion Essentials: Stylish Knits & Sweaters To Own This Season.
1. Wage a war: Ever dreamt of a zone where you could wage a laser war with your family? Challenge your family members to play this UV lit flashy 14 people laser shooting game and have fun with them reliving your childhood!
2. Time capsule: What's better than delving into the past with your family and refreshing some old memories? With vintage favourites like Pac Man, Fruit Ninja, Connect 4 and Simpson's Soccer, the time capsule will surely give you a glimpse of the conventional times with your family!
3. Ice skating: Ice skating for the entire family. Go to an amusement or theme park where a skating ring exists and indulge in the game of ice skating. This would be an ultimate thing to do with the folks this winter.
4. Cozy movie nights: When it is too cold, what better way to keep your child warm and cheerful than having a homely family movie night? Collect a bunch of your family's much loved DVDs, make a hot cup of cocoa, and sit together on the couch to watch the movie.
5. Crafting it up: Engross yourself with captivating family activities with some relationship building and do-it-yourself style craft projects that can be catered to family members of all ages. From making winter essentials such as paper snowflakes to indoor snowmen and edible snow. This will not only lead to some bonding time but will also teach the children.
This winter season spend quality time with your family and divulge into things that will make for some lasting memories. You can also go for a holiday to an exotic destination. Christmas is around the corner and together with your family you can start the preparations by buying decorations or indulging in some DIY decor items. This will help you bond with your parents and children.
(With IANS Inputs)