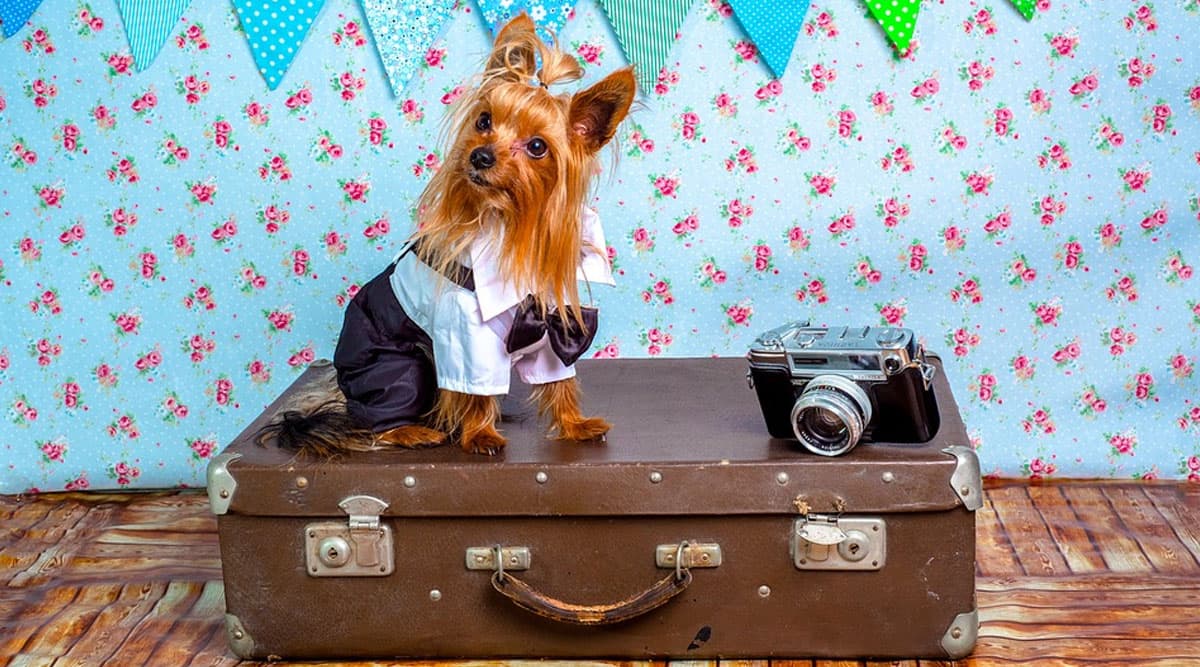 If you are a pet owner then you'd know the hassles of planning a vacation. Most of the times, it is about leaving your pets into a pet-care facility like lodging or boarding. But have you thought about taking your pets along for a vacation too? It may not be a long holiday like your other trips, but you can sure take them to a nice pet-friendly place, which has a lot of activities for them. Planning a trip along with your pooches can be a little difficult if it's your first time. But don't worry as we have got you covered in this week's travel tip. We tell you a guide about planning and taking a pet-friendly vacation. We give you some things that you need to remember and how to go about your pet-friendly holiday.
1. Take a Trip to The Vet
Before you actually get started on making the plan, take your pet to the vet and get them thoroughly checked. Especially, if its the first time you are taking a vacation with your pooch or kitten, take you vet's advice on what you should feed them. Take the necessary medication.
2. Make a List of Things to Carry
Like you make the things-to-carry list for yourself, make a separate one for your pets. While you can make do without an item or two, you'd be at sheer discomfort if you forget something for pets. Some of the basic things include- food bowl, leashes, towels, waste bags, treats, blanket. Make a detailed list of the things you will be needing.
3. Research and Choose a Place
One of the most important aspects of taking a pet-friendly vacation is choosing the accommodation. With more and more people bringing along pets, pet-friendly resorts and hotels are now on a rise. But even before booking one, call and confirm everything about the place. Check if there is a veterinary clinic in the nearby area in case of an emergency. If you are travelling with more than one pet, then you'd need a spacious room. So check with all the details before you finalise.
4. Carry The Right Food
It is not really wise to experiment with your pet's food while on a vacation. If you are always particular about what your pet eats then carry some pet food along with you. Do not experiment with local foods, as in case they are not able to digest it, you'll be troubled.
5. Don't Overtire Your Pets
Pets, especially smaller dogs are always enthusiastic about running around and exploring the place on their own. So they will go all out and enjoy if they get an open space. And while it is refreshing to them, do not overtire your pets. Do not let them loose everywhere or take them on a hike. Exhaustion can cause health issues later on.
6. Take Breaks in The Journey
If you are on a long journey, make sure you take breaks at regular intervals. Just take your pet out, let them walk for a while, give them some water and then get back on the road. Pets are likely to sleep off in the journey but ensure they get loo intervals.
7. Keep it Short and Simple
As much as you'd like to explore and cover more, if you are with your pets, keep it a relaxed and small vacation. There is no point in you keeping your pets at the place of accommodation and then heading out for your own exploration. Rather cover a place at a shorter distance and a vacation of 2-3 days.
8. Travel Off-Season
One of the best ways of enjoying your pet-friendly vacation is to travel offseason. Since there will be less crowd wherever you visit, you need not worry about others' being scared of your dogs and causing some ruckus.
We are sure it will be great fun to have your pooches along on any vacation. Just make sure that you are responsible for their comfort in a new place. Pets need just as equal care as babies. So start planning right and make nice memories with your fluffs.