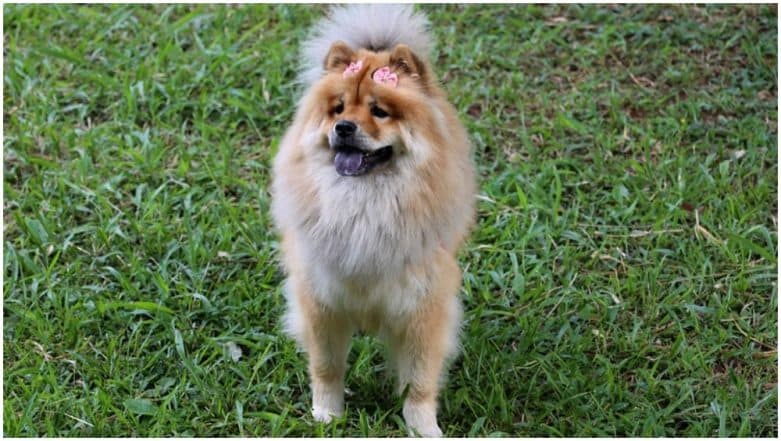 A British police officer arrested a chow-chow puppy called Bungle for biting him. The four-month-old dog was arrested in Northamptonshire, has been booked under the Dangerous Dogs Act 1991. The animal could face up to nine months in custody for biting the officer on his hand and arm. However, Bungle's arrest has irked social media users who demanded his immediate release.
Around 2,500 people have joined a Facebook group with the demand, reported Daily Mail. A petition with the title, 'Return Bungle the imprisoned Chow pup to his family #FreeBungle has also been filed on Change.org. It has received over 4,000 signatures with support steadily increased. Many commented that humans with grave offences often get little or no punishment while an animal is being locked up. Supporters are also tweeting with the hashtag #FreeBungle on Twitter. Pet Dog Saves Girl From Getting Raped In Sagar District of Madhya Pradesh; Accused Arrested By Police.
A police chief inspector said the dog was holding up traffic when the officer tried to catch it. He said, "Public safety is the priority concern in such situations; the owner was not present and the officers deemed that there was a continued risk, both to the safety of the dog and members of the public who were present at the time. I am sure we would have had significantly more public anger had the dog bitten a child rather than a police officer or if it had caused a serious accident on a busy road."
Meanwhile, the pet's owners, David Hayes and his wife Susan are believed to have appointed lawyers to look into the case. They are believed to be millionaires. In a similar incident, eight donkeys were arrested in Uttar Pradesh last year for destroying plants allegedly worth Rs 5 lakh. The owner then sought the help of a BJP leader to release the animals.