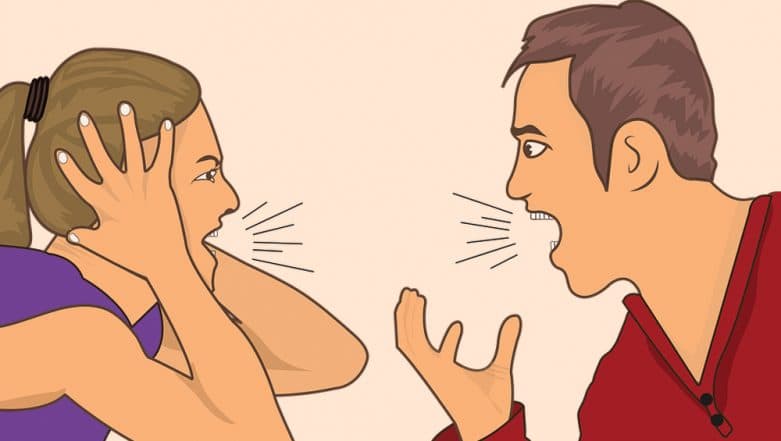 Every newly married couple looks forward to their honeymoon. But for this woman, the romantic trip with her husband cut short when he was thrown off the plane for his behaviour and ended up in jail. The husband was drunk and made a homophobic rant to the easyJet crew flight bound to Europe. It all started when they denied the man to smoke on board. As the husband was taken off the flight, the angry wife screamed, "you've f****d our honeymoon." No Sex Before Marriage! Wife of 'Old Fashioned' Husband Discovers He Has Micropenis on Honeymoon, Feels Deceived.
The husband and wife were on their way to Egypt from Gatwick airport. But as they boarded the flight, Michael Cunnett, the husband started creating a ruckus. The crew observed that he was louder than the other passengers. Cunnett was drunk and when he was denied smoking on board, he started making homophobic slurs at the cabin crew. He got even angrier and struck two of the crew members before he was taken off the plane by cops. His wife too could not keep her calm and kept shouting at him. Couple Caught Having Sex on Mexico-Bound Flight, Husband & Wife Shares Explicit Footage! Watch Viral Video.
Even while Cunnett was taken away, he kept on abusing in the police car. He has been given a jail term of seven months and made to pay a fine of £1000 as compensation to both the victims who he slammed. The court while heard that he had downed four pints of Stella beer before he got aboard the 9 am flight. In the court he accepted of all his mistakes, even agreeing that other passengers would have been frightened and alarmed. British Couple Book Special Train to Nilgiris For Their Honeymoon in Rs 3 Lakh.
Mr Bogley, the flight attendant of this flight is gay and felt intimidated that he would be attacked again. Cunnett began a homophobic rant against him and lashed at him. He was quoted, "If he travels again, my hope is that he will treat people with respect and acknowledge that he lives in a diverse society which is something that should be embraced, not ridiculed." The honeymoon clearly didn't go as planned for the couple and we pity the poor wife.